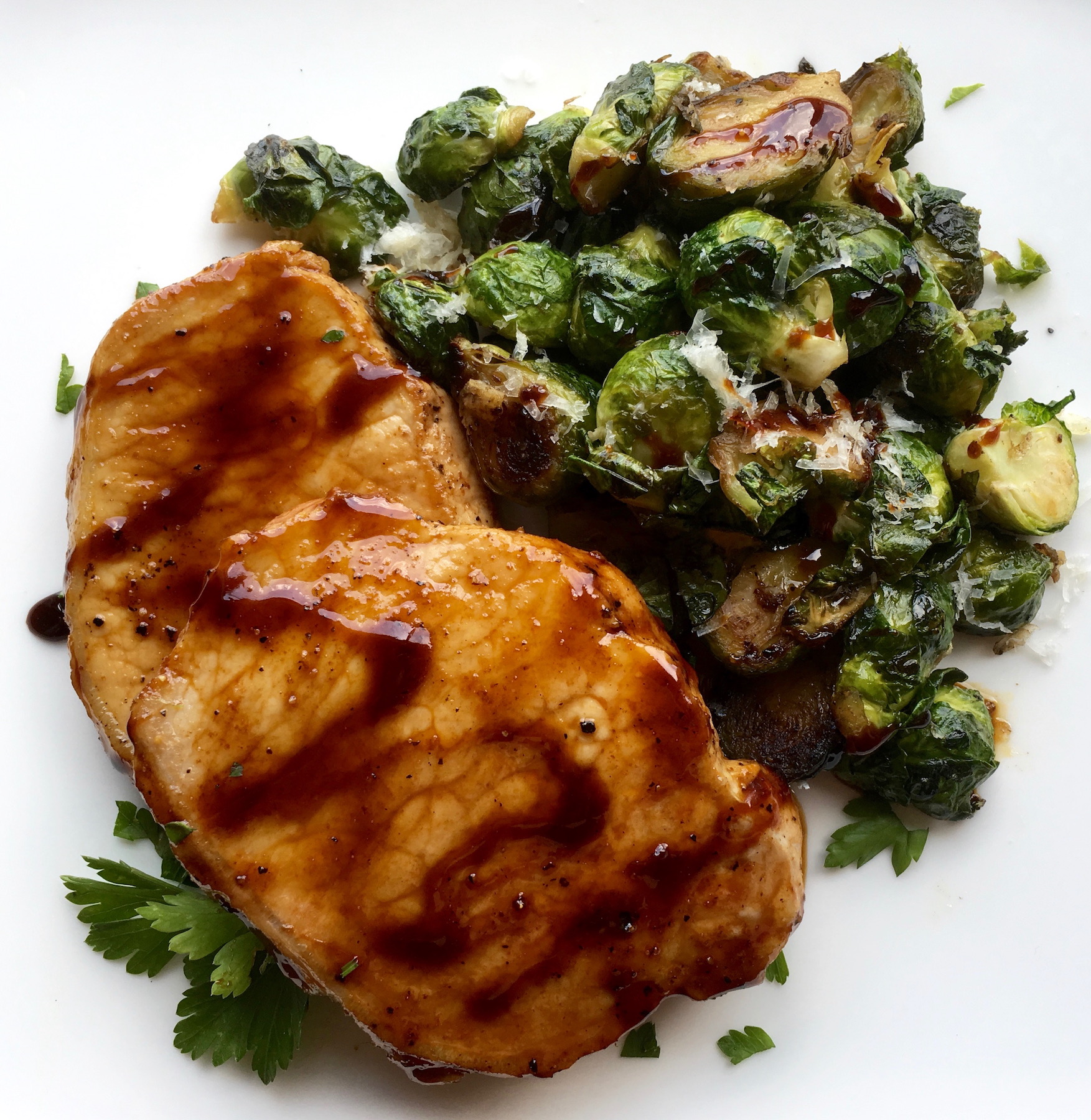 This one is a real keeper! One bite and you won't believe all that incredibly flavor is courtesy of just a few basic ingredients. There is magic in using a good quality Balsamic Vinegar and letting it reduce and intensify is pure magic. Everyone will rave over the flavor of these pork chops. Plus, this tasty dish takes under 20 minutes to get on the table, so it's a perfect quick and easy weeknight meal.
Maple-Balsamic Boneless Pork Chops
Prep time: 5 minutes
Cooking time: 10-15 minutes
Serves 4
Ingredients:
1 T. extra virgin olive oil
4 4-oz. boneless pork chops
Salt and black pepper, to taste
½ c. balsamic vinegar
2½ T. real maple syrup
Directions:
Heat olive oil in a large, heavy-duty skillet over medium-high heat.
Season pork chops on each side with salt and pepper, to taste, and add to the pre-heated skillet. Brown pork chops on each side, approximately 3 minutes per side. Remove pork chops from pan and set aside on a rimmed dish.
Add balsamic vinegar and maple syrup to hot skillet and bring to a boil, stirring constantly. Reduce heat to medium and cook mixture until it is reduced to about 1/3 of its original volume. When ready, the glaze will become thick and syrupy. (Do not overcook or the mixture will become hard and sticky).
Return the pork chops to the skillet along with the juices that collected on the plate. Stir liquid to blend juices into the syrup and cook for another 1-2 minutes.
Transfer chops to a serving platter or individual serving plate and drizzle with pan sauce. Serve immediately with Roasted Brussels Sprouts or your choice of sides.
I also like steamed broccoli with just a little bit of butter and lemon.
Most of the quick and easy recipes usually require two things: a heavy duty skillet that can go from stove top to oven or a sturdy sheet pan for baking.
This recipe uses a nice heavy skillet that will last and looks good at the same time. This one wins on both counts. If you are looking for a new one you can't go wrong with this one.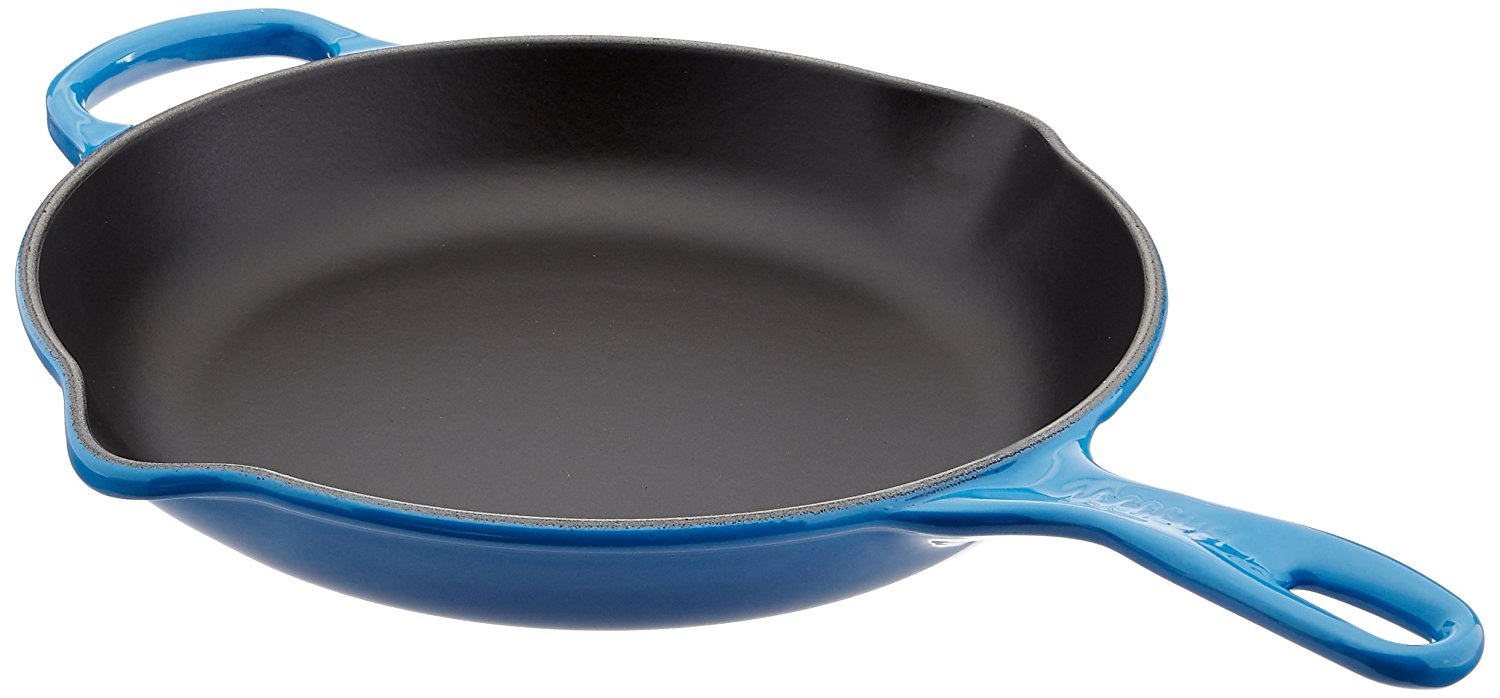 Here's some info on it:
Heavyweight fry pan requires very little oil, making it an excellent choice for low-fat cooking

Optimized for steady, even heat, Le Creusets improved enamel interior resists staining, dulling, and wear and tear

Black enamel interior requires no additional seasoning, unlike other cast-iron cookware
They have awesome cookware. And I love the color!
If you click on the links on this website I will receive a small commission. Thanks so much for your support and help in keeping this blog going. It is greatly appreciated.
Kathy