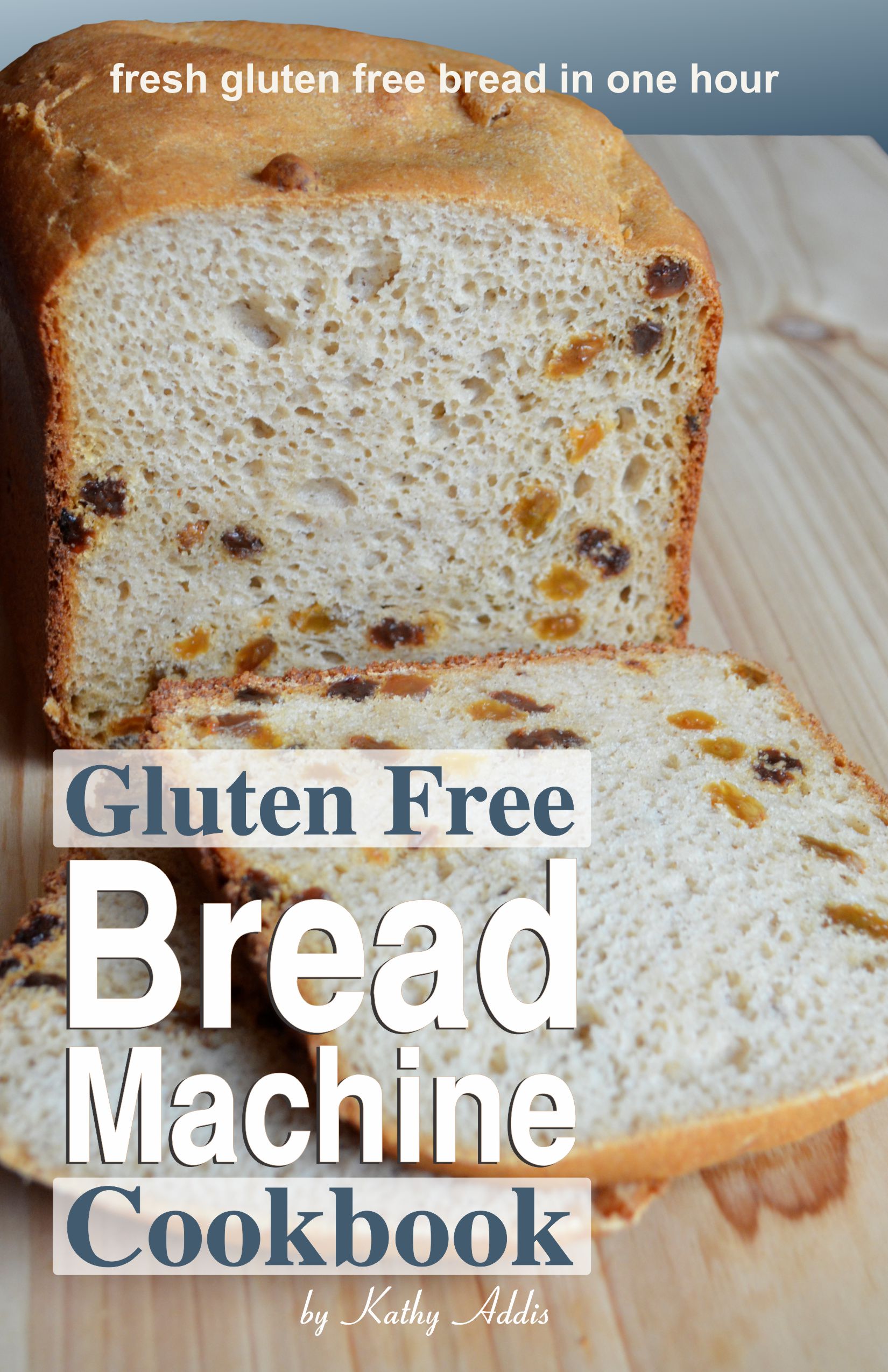 Gluten Free Bread Machine Cookbook
Make Gluten Free Bread in 1 Hour! Think making your own bread is too much work?
Think again! Great tasting recipes and innovative techniques will have you turning out perfect loaves of bread in no time, while letting your bread machine do nearly all of the work!
Learn the 3 Simple Steps to making gluten free bread at home. Includes over 20 easy to follow recipes, including: Multi-Grain Bread, Cinnamon Raisin, Cheddar Cheese Bread, Maple Oat, Buttermilk Onion, Hawaiian Bread, Cranberry Walnut, Potato Bread and so much more! Also be sure to check out our "can't live without" troubleshooting guide so you can make fresh bread the whole family will love.
You will make your own great tasting gluten free bread!
All you need is a bread machine, this cookbook, and a little gluten free love in the kitchen. Get started today and enjoy a scrumptious loaf of bread you just can't get anywhere else.
Starting at $5.00.
Available for Kindle and in Print.
Click here to view on Amazon.com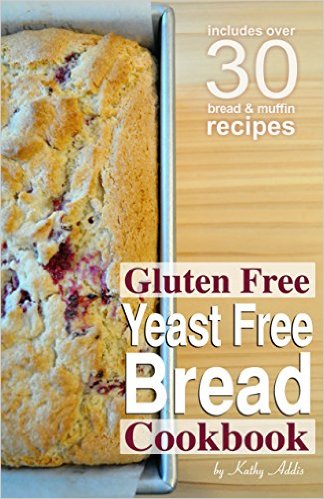 Gluten Free Yeast Free Bread Cookbook
Imagine starting your day with a Warm Banana Oat Muffin, snacking on Blueberry Oatmeal Breadand coffee, devouring a Turkey on Toasted Honey Raisin Bread Sandwich, enjoying spiced coffee and Pumpkin Bread, or ending your day with Cheddar Cheese Bread Sticks with Pizza Bites...
...all Gluten Free
...and all baked within an hour =)
You may have celiac, be juggling a gluten free diet, or just gluten free intolerant, but that doesn't mean you can't have soft, moist, rich, and tasty bread.
That's what Gluten-Free, Yeast-Free Bread Cookbook is all about.
Making simple, quick, delicious, decadent gluten free bread that tastes like wheat bread.
Because these recipes are all yeast-free (better know as quick breads, but of the gluten-free variety) each bread will bake in under an hour, with only a few minutes of prep (as little as 5 minutes for some of them).
Starting at $2.99.
Available for Kindle and in Print.
Click here to view on Amazon.com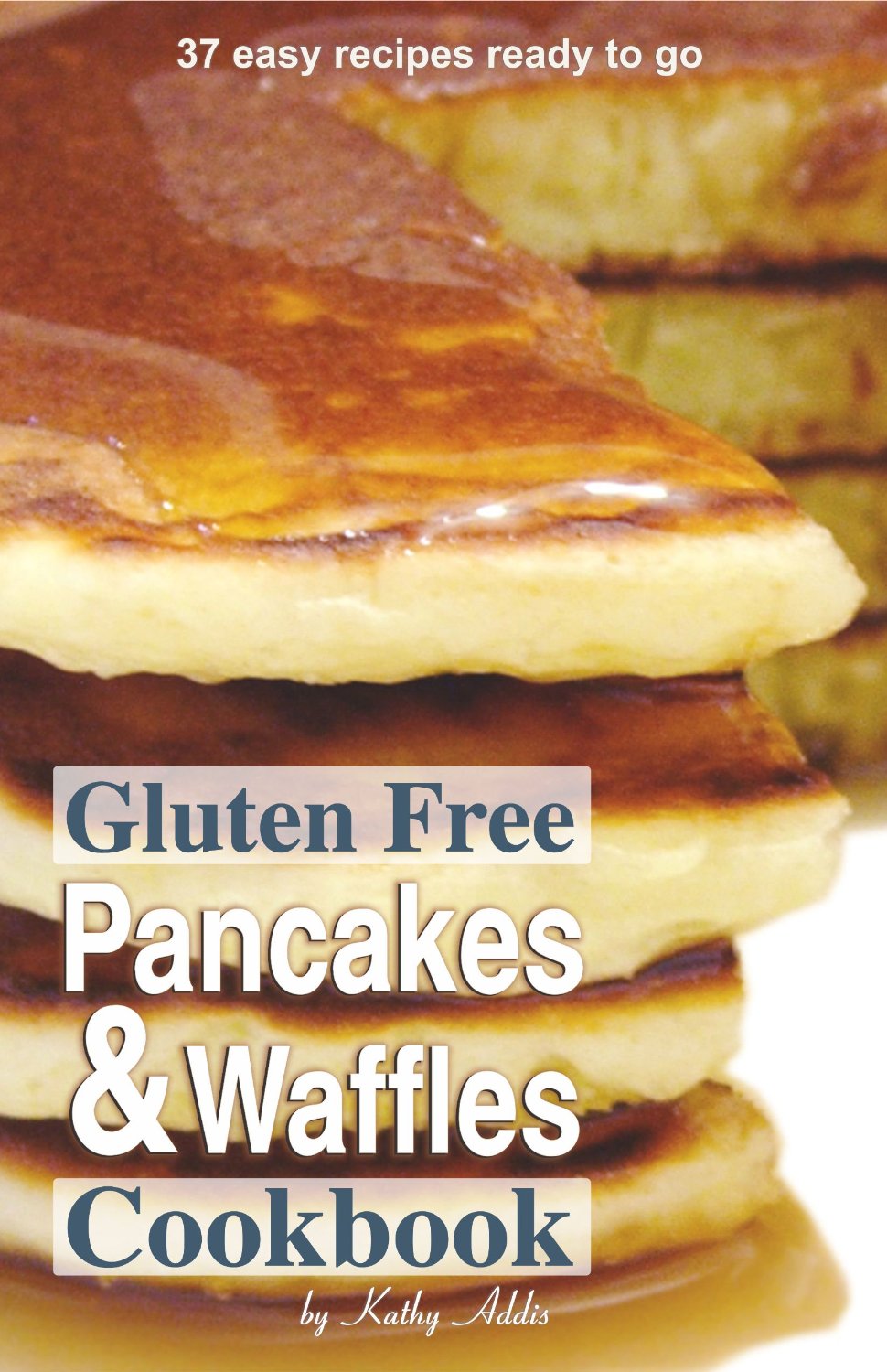 Gluten Free Pancakes and Waffles
If you've been too afraid to try your hand at gluten free baking, this is the book for you. With over 37 recipes to get you started, you're sure to find new family favorites and re-connect with old ones.
Gluten Free pancakes and waffles are very easy on the cook and easy on the budget too. No more drooling as you pass by the local Pancake Haus. These recipes will have you flippin' cakes like a short order cook.
And the gluten free waffles! Light, fluffy and easy. All you need are some basic kitchen equipment and a good waffle maker or two and you will wonder what all the fuss was about. Did I mention that they were easy to make?
But don't limit yourself to just breakfast. You can use these recipes to make a quick and hearty lunch or dinner.
Sound crazy? Just try Gluten Free Buttermilk Waffles with creamed chicken on top or topping Gluten Free Corn Pancakes with chili to make a quick 30 minute dinner.
Have fun improving your gluten free baking skills. And for the expert, there are great recipes in here just waiting to delight your family.
Starting at $3.97.
Available for Kindle.
Click here to view on Amazon.com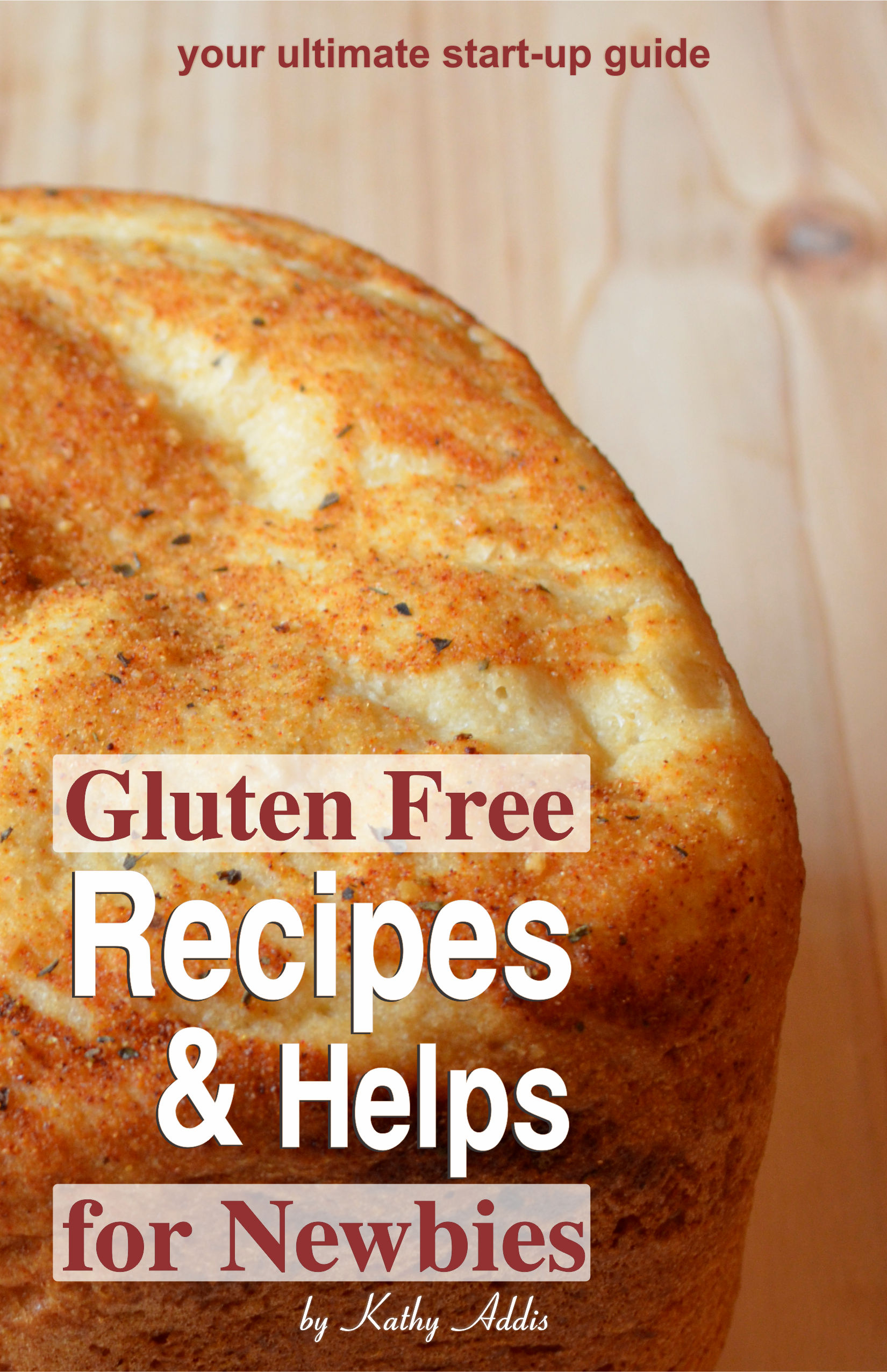 Gluten Free Recipes and Helps for Newbies
New to Gluten Free?
This book will teach you how to cook better and feel better. Included are foolproof recipes to get you started in the kitchen, like Sugar Cookies, Gluten Free Pancake and Waffle mix, Gluten Free Biscuits, Cake Recipes, Muffins and more.
Learn how to shop for your new gluten free lifestyle. Many pages of helps and tips to keep you safe.
Don't miss our section on how to keep your budget in-line while shopping and living Gluten Free!
Starting at $2.99.
Available for Kindle.
Click here to view on Amazon.com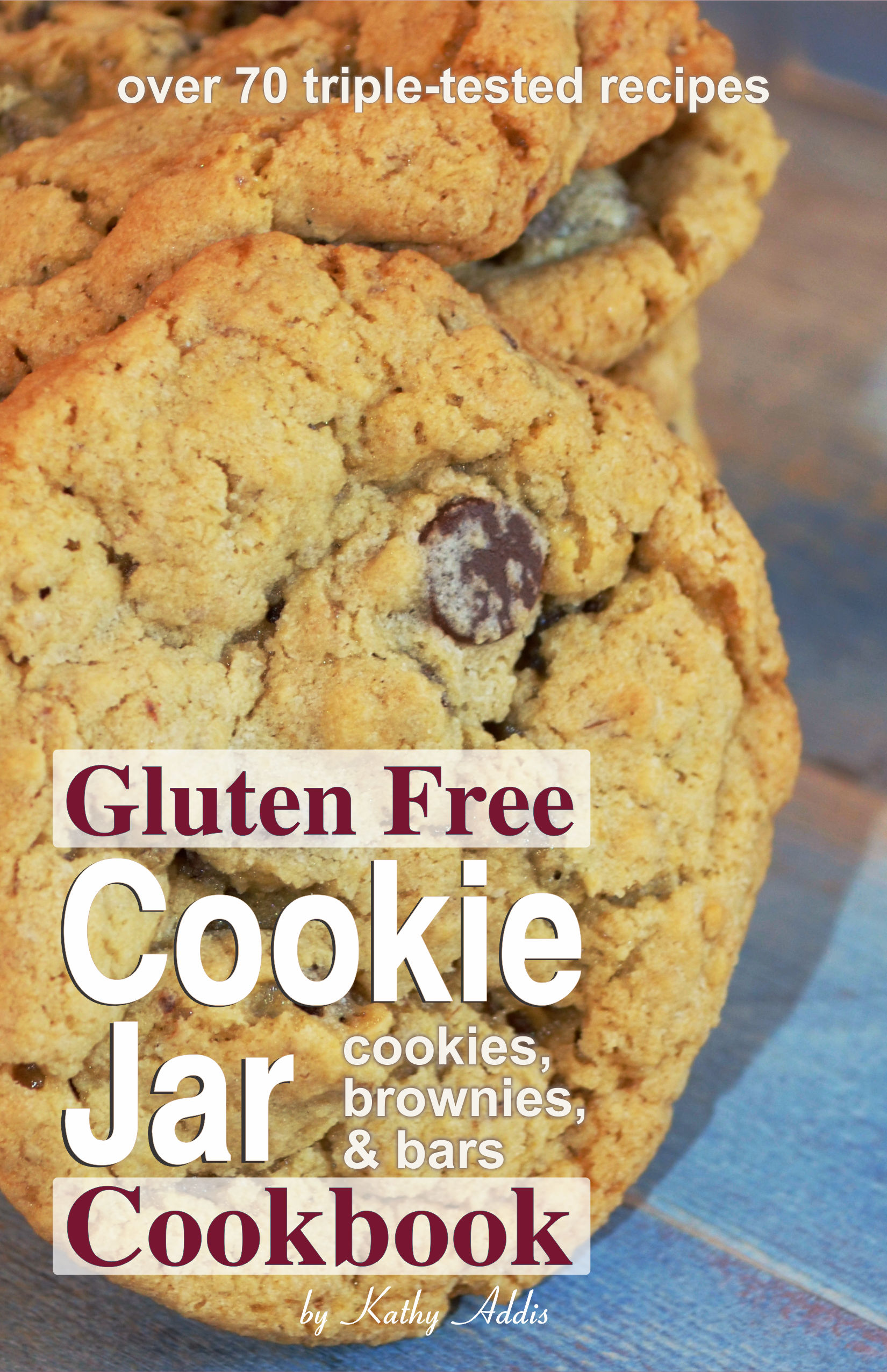 Gluten Free Cookie Jar
Finally! A gluten free cookbook devoted to cookies, brownies and bars. Over 70 tempting recipes (that's right, 70!) that you can make right in your own kitchen.
There is nothing more satisfying that biting into a moist, yummy cookie or warm, fudgey brownie. Most selections at the grocery store are meager at best and taste blah! Its time to dust off your cookie jar and fill it to the brim with delectable offerings that no one will be able to refuse!
Brownies, drop cookies, cut-out cookies, shaped cookies, bar-style cookies and self-rising gluten free flour blends are all inside this packed cookbook.
Included are over 20 pages of tips,tricks and techniques to baking with gluten free flours.
Starting at $2.99.
Available for Kindle.
Click here to view on Amazon.com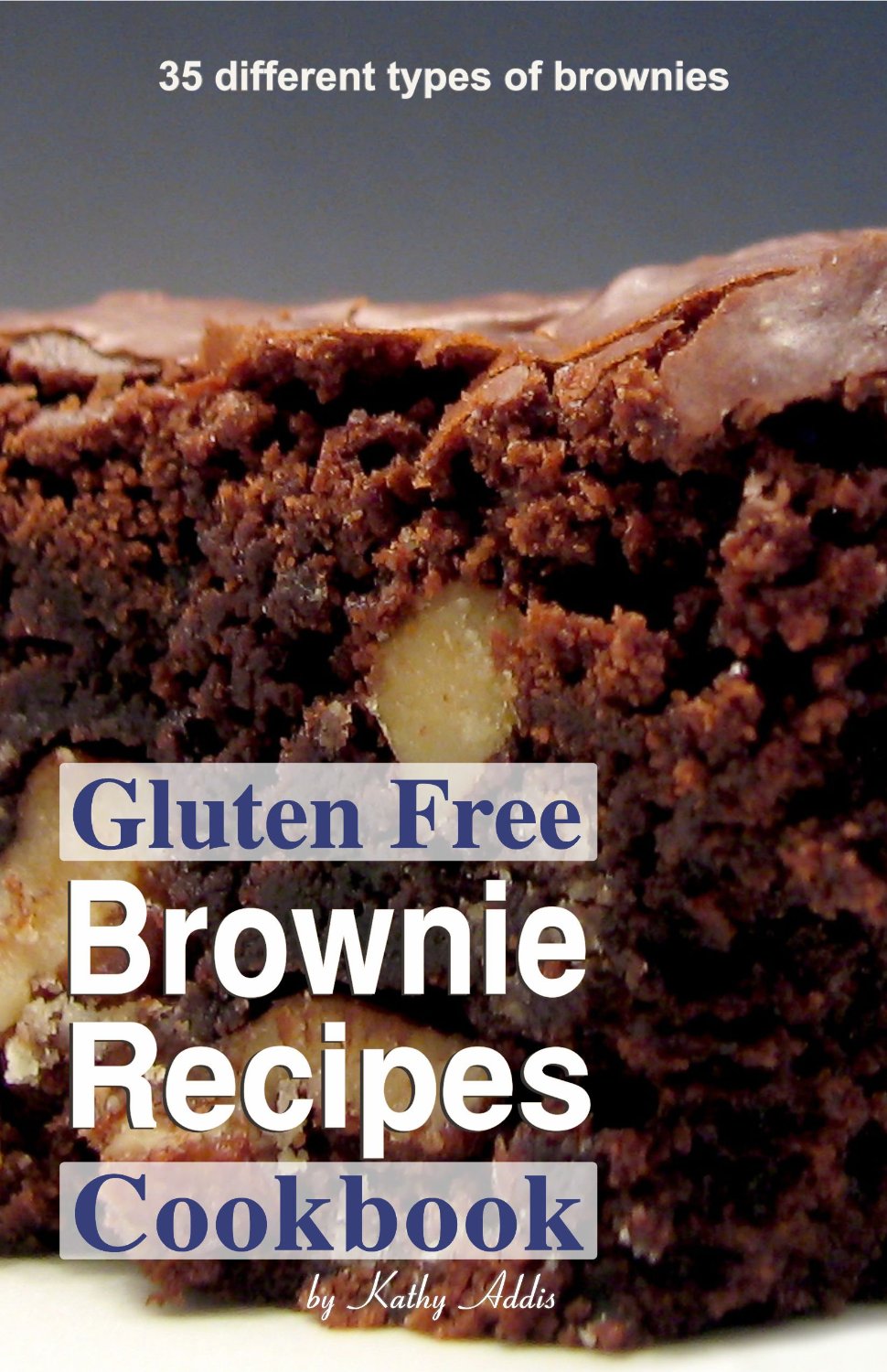 Gluten Free Brownie Recipes
Are you ready to become a brownie master using two base recipes as your start?
Make over 35 different brownies with just these two recipes. And you won't believe your taste buds. (Seriously - I've had die-hard friends who won't touch anything gluten free AND they have been won over by these brownies!)
Delicious concoctions like: Coconut Brownies, German Chocolate Brownies, Bananas Foster Brownies, Red Velvet Brownies, Peanut Butter Brownies and so, so much more!
Complete with yummy frosting recipes to top your culinary creations.
Don't forget to check out our Brownie Pops, Brownie Ice Cream Bars and other tasty recipes. (PS. The butter cream frosting is sooo good!)
Starting at $3.97.
Available for Kindle.
Click here to view on Amazon.com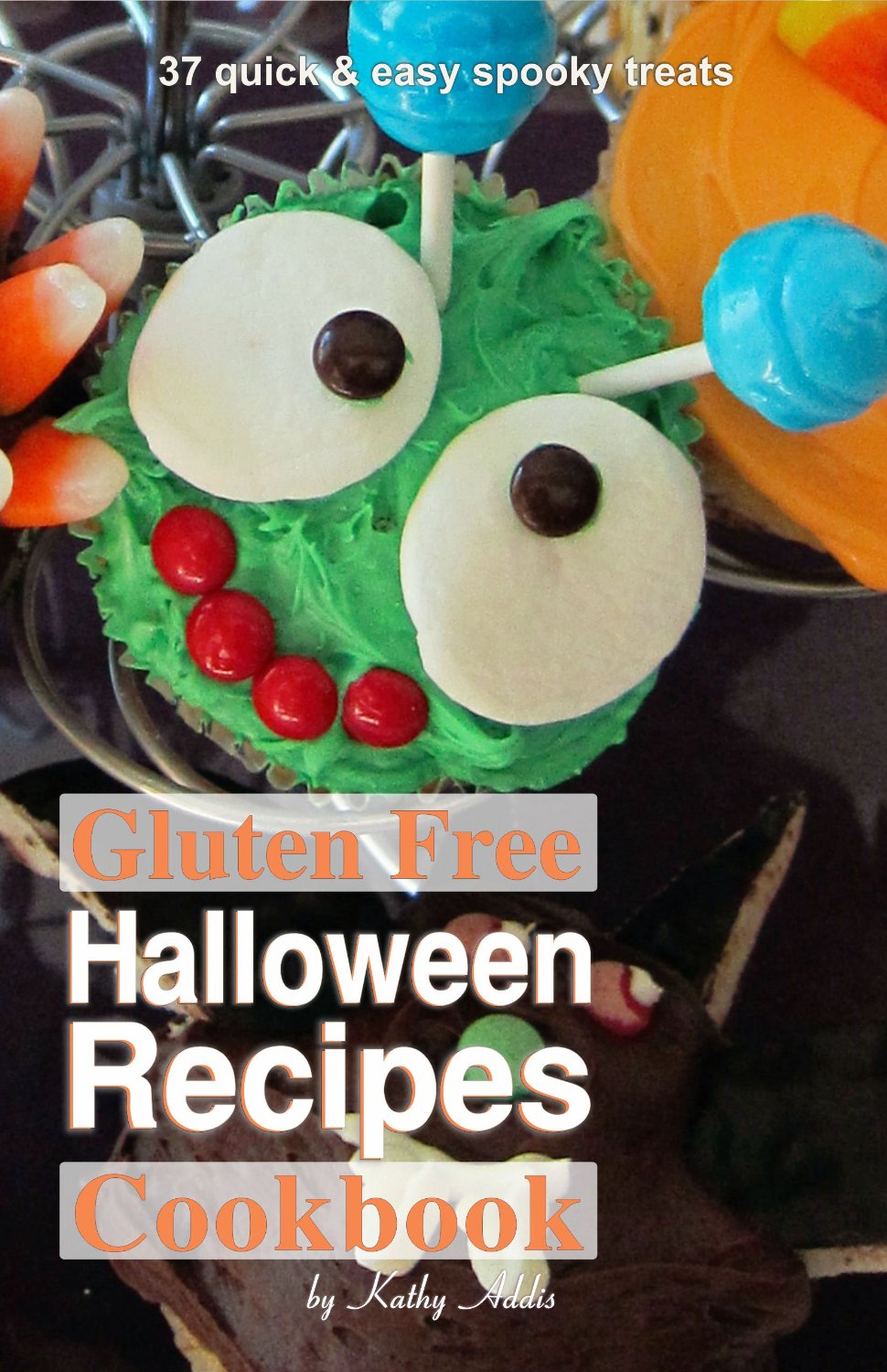 Gluten Free Halloween
Ready to have a spooky-good Halloween this year, gluten-free style?
Wait until you see all the great Gluten Free Halloween Recipes and party ideas in this latest cookbook from All Recipes Gluten Free.
You'll find two different cupcake towers: one that is quick and easy and one that takes a little more time but will have all your trick or treaters squealing with delight.
For the grown ups, you can't beat Skeleton brownies or the luscious Candy Cane Chocolate Cake featured on the cover. So get out the invites and have a Spooktacular Halloween Party this year.
Starting at $2.99.
Available for Kindle.
Click here to view on Amazon.com