Gluten Free Honey-Roasted Figs with Labneh & Pistachios
Labneh is a gluten free soft cheese made from strained yogurt. It is easy to make at home by simply adding a bit of salt and straining the excess whey with the help of a strainer and some cheesecloth or other porous fabric.
Tip: If you don't have time to prepare the labneh for this recipe, you can substitute goat cheese or even cream cheese for a less tangy alternative.
Prep time: 10 minutes + time to strain labneh (1-2 days)
Cook time: 30-35 minutes
Serves: 4-6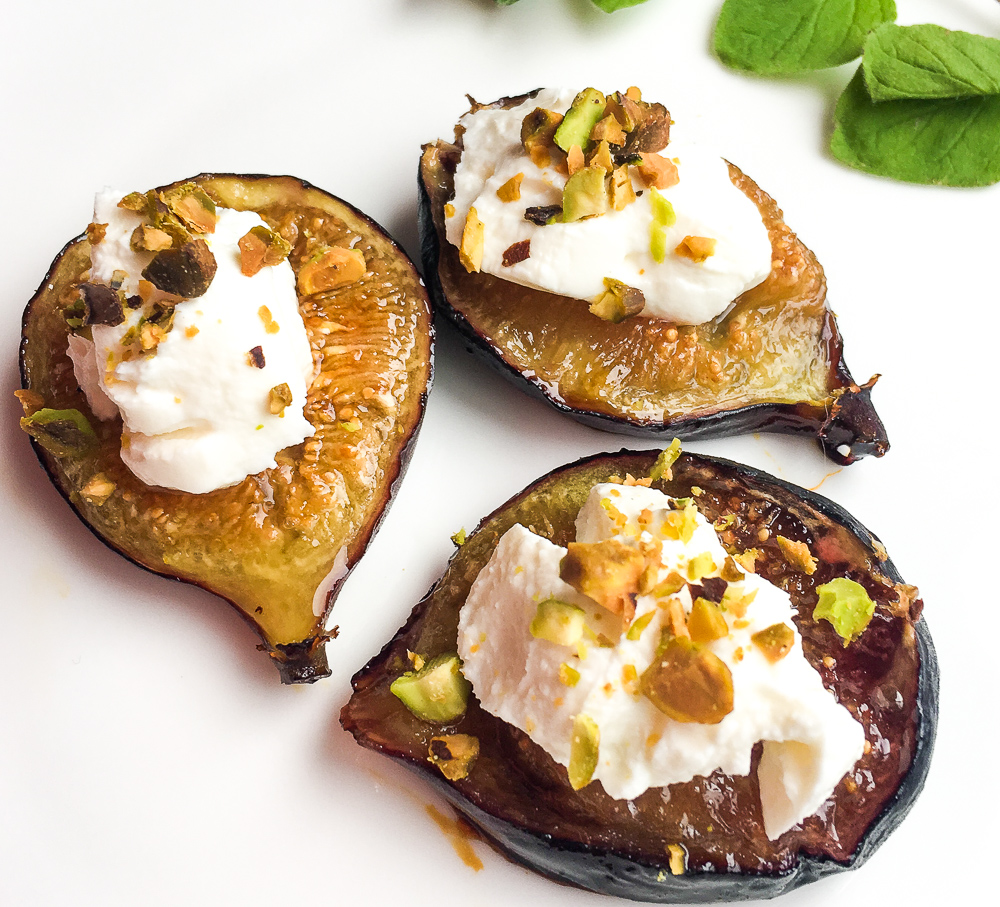 Ingredients:
2 c. whole-fat plain yogurt
½ t. salt
cheesecloth
8 large ripe figs, cut in half lengthwise
3 T. local honey, divided
¼ c. pistachios, chopped
Directions:
To make the labneh, combine yogurt and salt in a small bowl and stir until blended. Line a metal strainer with several layers of cheesecloth and position strainer over a large, deep bowl.
Transfer yogurt mixture to the lined strainer and cover. Place in the refrigerator to drain for 1-2 days. (The longer the yogurt is strained, the firmer the labneh will become).
To prepare roasted figs, pre-heat oven to 350°F and line a large, rimmed baking sheet with parchment paper or a Silpat® baking sheet. Arrange sliced figs on baking sheet, cut side up, and drizzle with some honey.
Place baking sheet in pre-heated oven and roast for 30-35 minutes. Remove from oven and let cool for several minutes.
Top each roasted fig with a spoonful of fresh labneh and a sprinkle of chopped pistachios. Drizzle with some local honey and serve immediately.
Enjoy
Kathy
If you click on any of the links attached to this post we will be given a small commission. Thank you for your support!
When it comes to picking out the right cheesecloth I try to look for a couple things the grain (or size of weave), size (Length and Height), and it being reusable. When it comes to grain I use one that is at least 90 grain or better it holds things in a lot better and you don't have to fold it over so many times. The size is important when using it for large applications, I like to have mine wide enough to cut into different sizes for multiple purposes. Lastly I'm always one for things I can reuse verse throwing away so try to find one you can wash and use again. I really love the brand Sceng their cheesecloth has been great for all my uses, click on the link to get yours!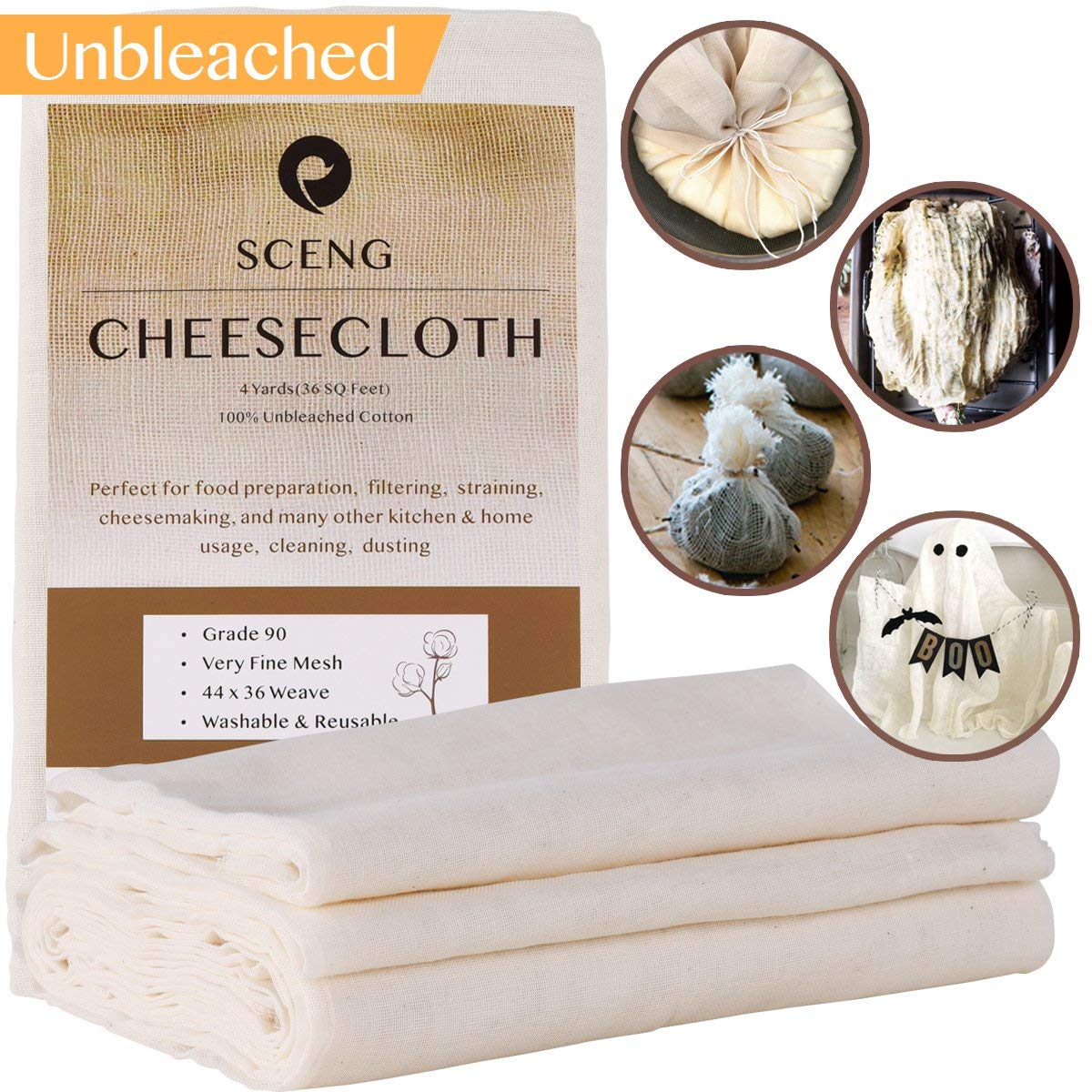 The Silpat Baking Mat has always been one of my favorites. Nothing sticks to these mats whether its cheese or sugar it will slide right off! It is safe for the freezer and high temp baking. It is very easy to clean just a little water and soap and everything comes right off! Definitely a must have for any cooks kitchen!