5-Ingredient Gluten Free Chewy Coconut Macaroons
These delicious, chewy coconut macaroons are a quick and easy gluten free treat you can enjoy anytime. Actual cooking time may vary slightly, so check after 10 minutes the first time you make them to prevent over-browning.
Prep time: 10 minutes
Cook time: 15 minutes
Makes: 8-10 macaroons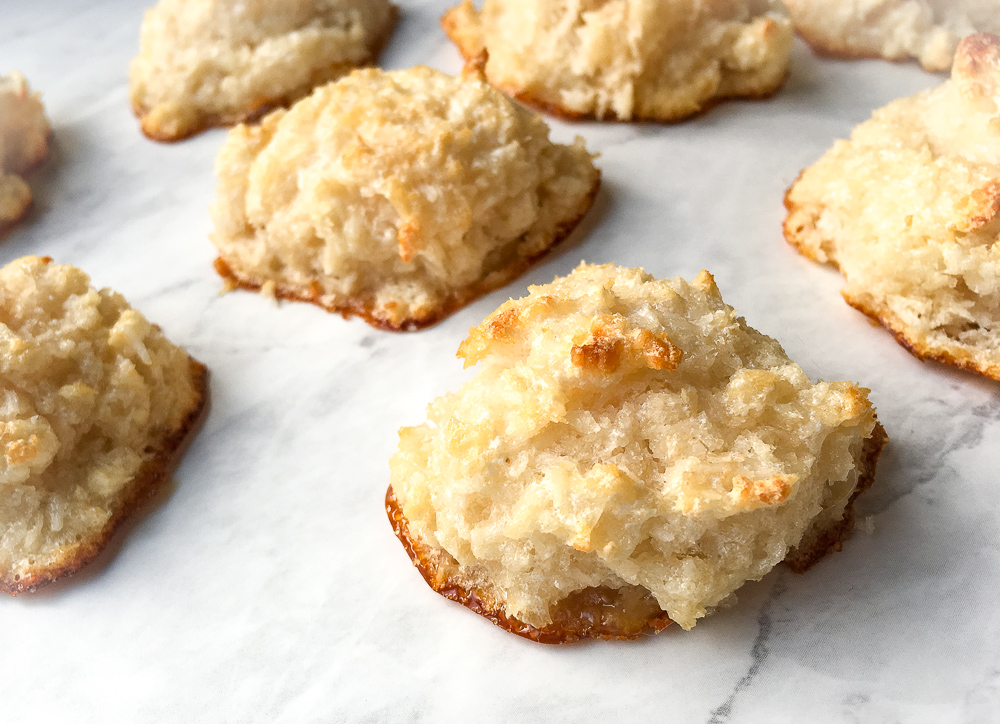 Ingredients:
2 large egg whites
3 T. honey
1 t. pure vanilla extract
1 c. shredded coconut, unsweetened
¼ t. salt
Directions:
Place the top oven rack in the center position and pre-heat oven to 350°F. Line a large baking sheet with a piece of parchment paper or a Silpat® baking sheet and set aside.
Using a hand mixer, briskly beat the egg whites until stiff peaks form. Gently fold the honey, vanilla, coconut, and salt into the egg whites with a spatula until thoroughly combined. Do not overwork, but it may require a few folds for the ingredients to start to incorporate with one another.
Scoop heaping tablespoons of the mixture onto the prepared baking sheet, leaving plenty of space in between to prevent overcrowding.
Transfer the baking sheet into the oven and bake until the cookies become golden brown on top and around the edges, around 12-14 minutes.
Remove from oven and cool for 10-15 minutes before serving.
Enjoy!
Kathy
If you click on any of the links associated with this blog we will receive a small commission! Thank you for your support!!
When it comes to baking sheets you cannot go wrong with the USA Baking Sheets! These baking sheets are top of the line and not to expensive! I've had mine for a number of years now and they are fantastic! The ones I have linked here come in a three pack, they are all different sizes and one un-rimmed sheet. The USA Baking Sheets have an Americoat coating that helps your goodies slide right off the baking sheet and to provide easy clean up! Click on the picture or link to check them out!!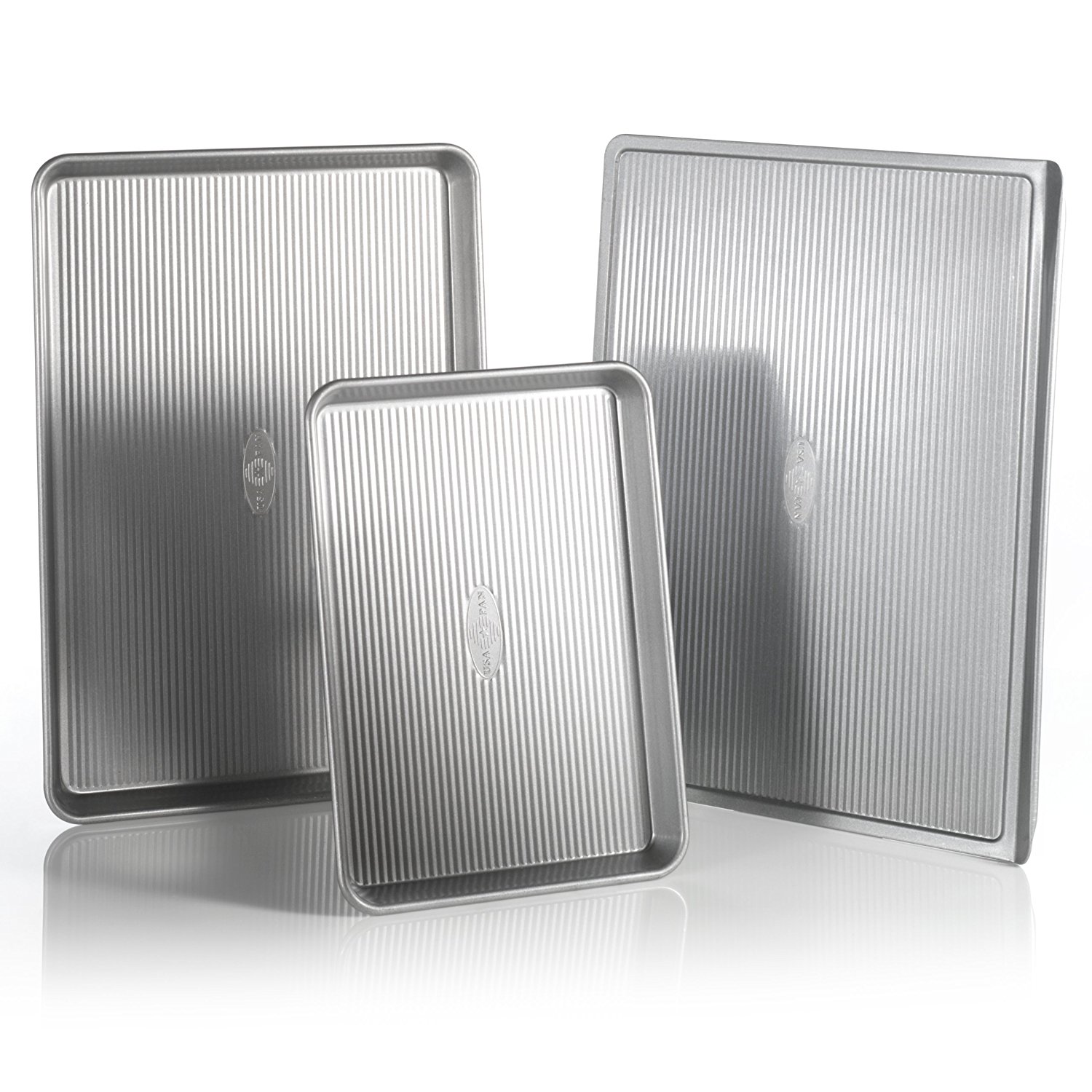 Most professional bakers use a Silpat baking Mat to help keep things from sticking to the baking sheet. Trying to fight with parchment paper every time can get frustrating its never the right size or maybe you cut it too short and now you have to cut another piece. I suggest getting some Silpat baking Mat in a couple different sizes so you don't have to worry about fussing with parchment and your goodies slide right off the mat.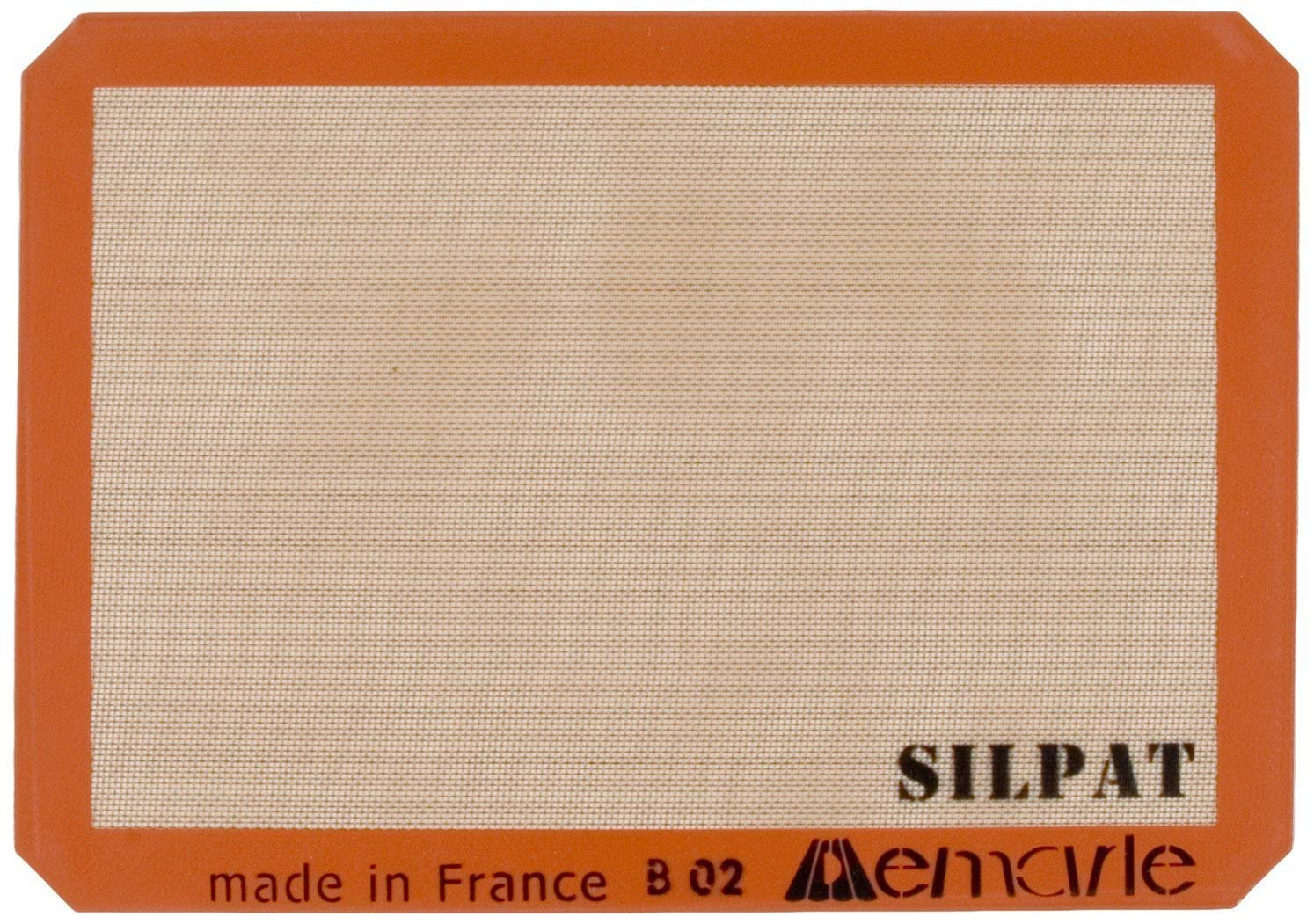 I'm always one for power tools in the kitchen. Why mix things by hand when you can let a machine do it for you? I always keep handy my KitchenAid Hand Mixer! It's easy to use and it fits perfectly in the top drawer of my cabinets for easy access. Just pop on the beaters, plug in it, and your ready to roll! Click on the link to get yours!