Easy Weeknight Gluten Free Keto Pepperoni Pizza
This delicious and gluten free pepperoni pizza features a melt-in-your-mouth baked cream cheese "crust," plus all the incredible flavor you've come to expect from this perennial favorite.
What's more, the versatile cream cheese crust recipe can be tweaked to include your favorite herbs and spices for a truly distinctive flavor. But don't stop there! Experiment with your favorite pizza toppings for a quick and satisfying meal you can enjoy any night of the week.
Prep time: 10 minutes + 5-10 minutes inactive
Cook time: 20 minutes
Serves: 4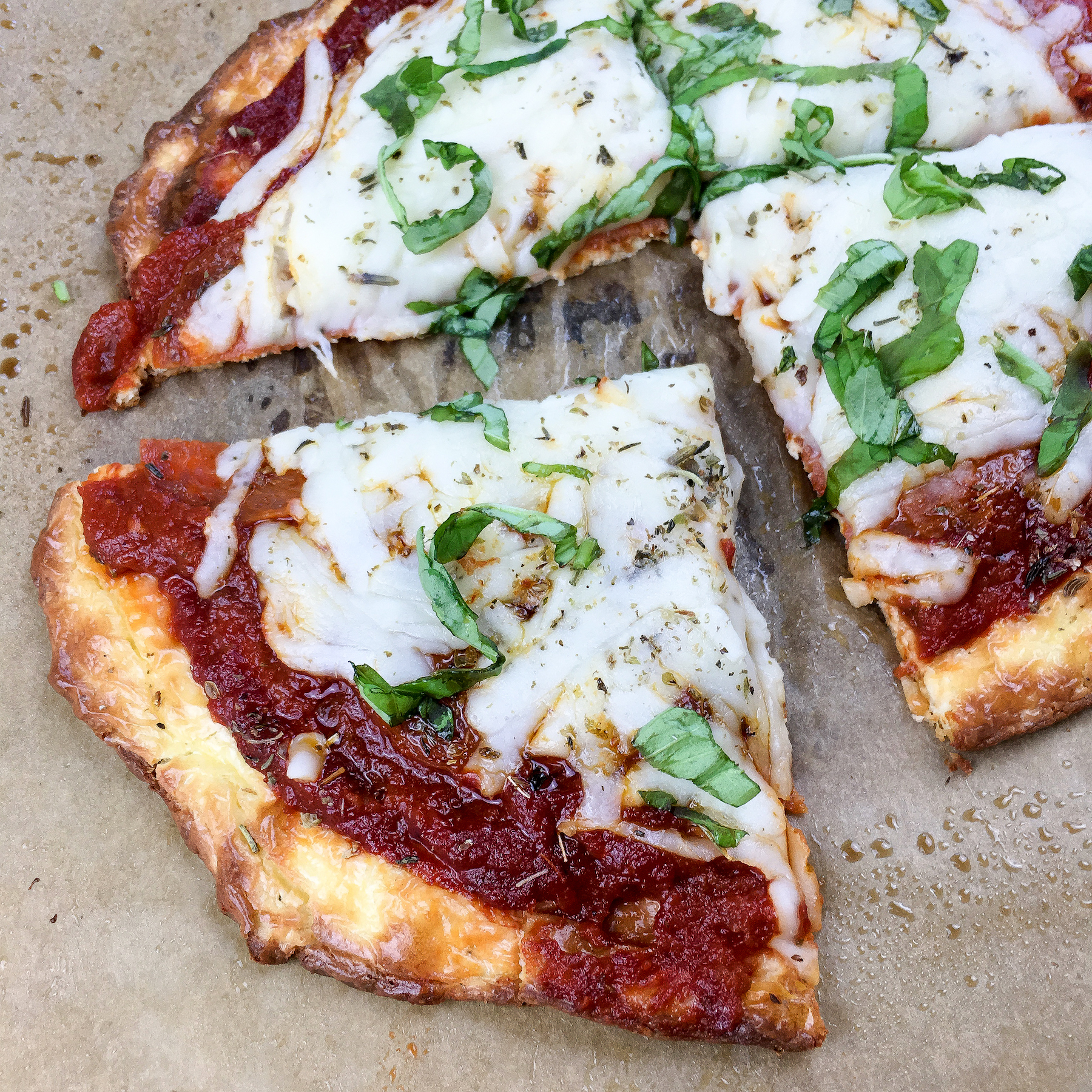 Ingredients:
8 oz. cream cheese, room temperature
2 large eggs
1/3 c. Parmesan cheese, freshly grated
1½ t. dried basil, divided
1½ t. dried oregano, divided
1 t. garlic powder, divided
Sea salt and black pepper, to taste
1½ T. tomato paste
3 T. sugar-free tomato sauce
4 oz. pepperoni, thinly sliced
1 c. Mozzarella cheese, shredded
Optional garnish:
Fresh basil leaves, cut into thin slices
Directions:
Preheat oven to 375° F and line a large rimmed baking sheet with parchment paper. Set aside.
Combine cream cheese, eggs, Parmesan cheese, 1 teaspoon basil and oregano, and ½ teaspoon garlic powder in a medium-sized bowl. Season with salt and black pepper, to taste, and whisk until mixture is completely blended and smooth.
Spread the cream cheese mixture onto the prepared baking sheet into the desired shape and thickness. (For thicker crusts, reduce oven temperature to 350° F and increase baking times for best results).
Place the crust in the pre-heated oven for 8-10 minutes, or until slightly puffed and golden brown. Check halfway through cooking time to ensure the crust bakes evenly and does not become too brown.
In the meantime, whisk the tomato paste, tomato sauce, the remaining dried herbs, and the garlic powder in a small bowl. Lightly season with salt and black pepper, to taste, and stir to combine. Set aside.
Remove the pizza base from the oven and let cool for 5-10 minutes before topping with tomato sauce, sliced pepperoni, and shredded Mozzarella cheese.
Return pizza to oven and bake for another 10 minutes, or just until the cheese is melted and bubbly. Remove baking sheet from oven and garnish with fresh basil, if desired, and serve immediately.
Enjoy!!
Kathy
If you click on any of the links on this blog we will receive a small stipend! Thank you for keeping me blogging!! We greatly appreciate you!
The whip this recipe up you can use any kind of mixing bowls. I used my Pyrex Mixing bowls for this recipe and it turned out perfect. The set that I have linked here comes with three different sized bowls 1-quart, 1-1/2-quart, and 2-1/2-quart which are great sizes for all kinds of applications! They are dishwasher, microwave, and freezer safe as well! Click on the link to snag some for your kitchen! Happy mixing!!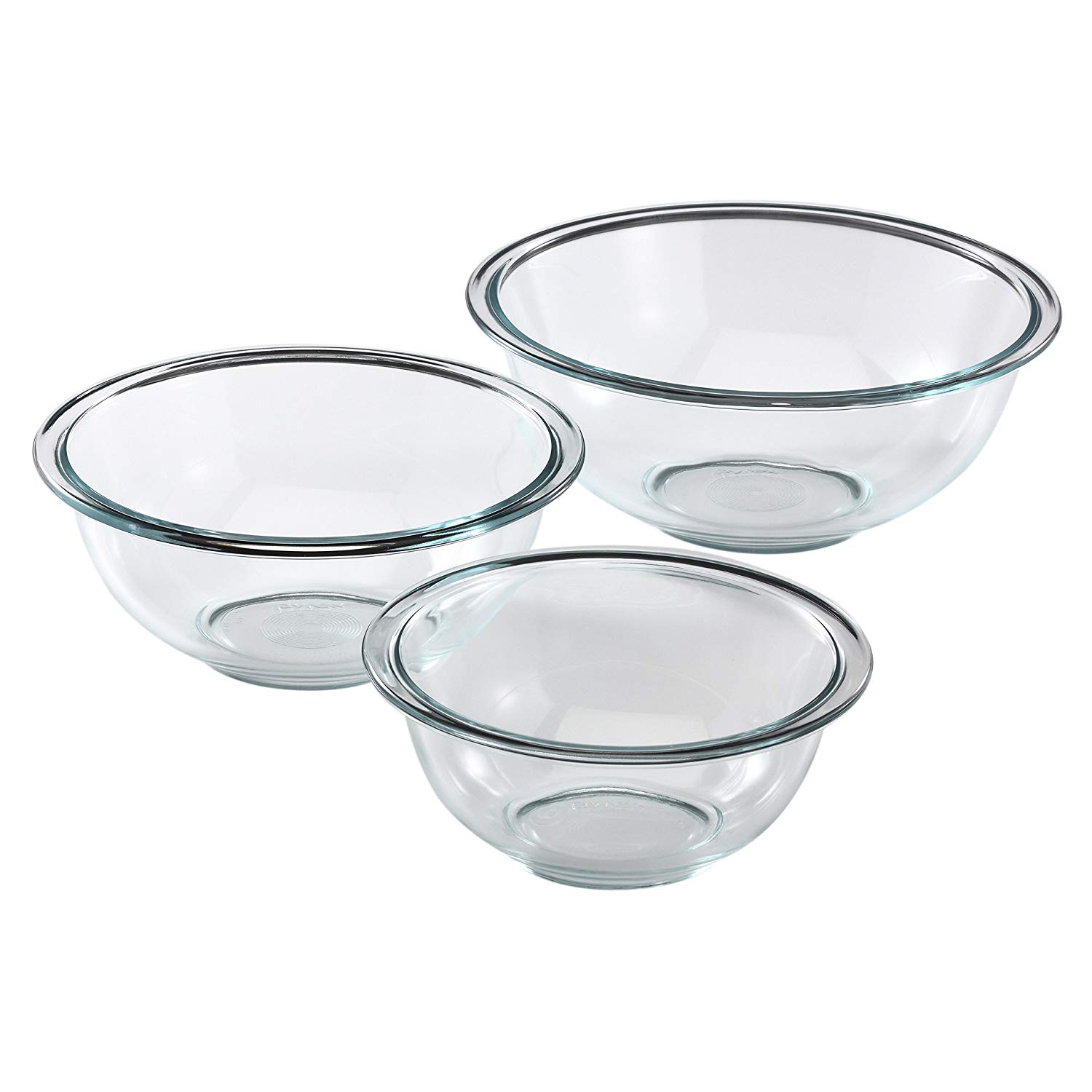 If you haven't checked out the USA baking sheets already you need to! They are some of the best baking sheets I have ever tried and I highly recommend them! They are nonstick so no scrapping or prying your goodies off when done baking. They clean up in a cinch with just a bit of soap and water I hardly have to scrub to get them clean, which means less time doing dishes and more time enjoying the wonderful things you make. Click on the link to get some for your kitchen!