Gluten Free Spicy Sweet Potato Wedges with Herbed Coconut Yogurt Dip
Curb your cravings for deep fried potatoes or other salty snacks with these delicious, gluten free, crispy sweet potato wedges. The refreshing herbed coconut yogurt dip is the perfect complement to the spicy seasonings used in this recipe. For even more flavor, mix up the herbed yogurt dip the night before to give the flavors more time to combine and develop.
Prep time: 10 minutes
Cook time: 30 minutes
Serves: 4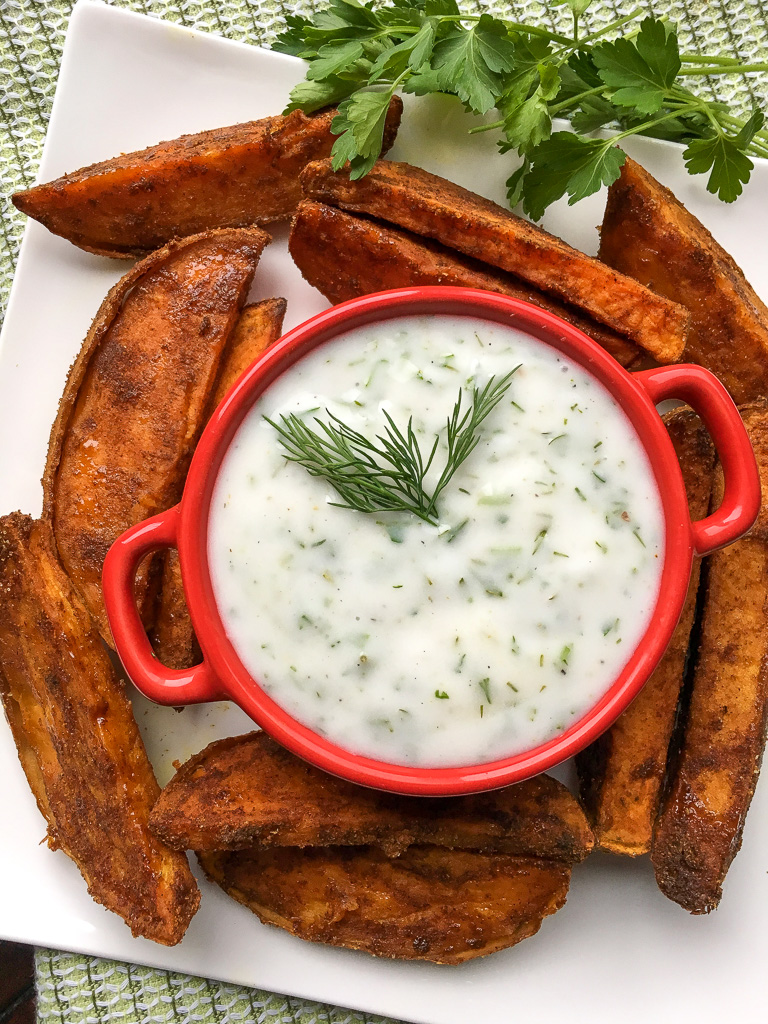 Tip:
For crispier sweet potato wedges, do not salt them until they are done roasting.
Ingredients:
2 large sweet potatoes, sliced into wedges
2 T. coconut oil, melted
1 t. ground cumin
1 t. curry powder
1 t. smoked paprika
½ t. cayenne pepper
½ t. ground cinnamon
1 c. coconut yogurt
2 t. fresh lemon juice
3 T. fresh dill, minced
3 T. fresh parsley, minced
Sea salt and black pepper to taste
Directions:
Preheat oven to 400°F and line a large, rimmed baking sheet with parchment paper or a Silpat® baking mat. Set aside.
In a large bowl, toss the sweet potatoes with the melted coconut oil and toss to coat.
In a small bowl, combine the cumin, curry powder, smoked paprika, cayenne pepper, and cinnamon. Sprinkle spice mixture over the sweet potato wedges and toss until all wedges are lightly coated.
Arrange the sweet potato wedges on the prepared baking sheet in a single layer. For crispier wedges, do not overcrowd.
Place baking sheet in preheated oven and roast until the sweet potatoes are golden brown and crispy around the edges, around 30-35 minutes. Flip once hallway through the cooking process to brown both sides.
While the sweet potatoes are roasting, mix the coconut yogurt with the lemon juice, dill, and parsley in a small bowl. Season with salt and black pepper, to taste, and place in the refrigerator to chill.
Once browned, remove the sweet potato wedges from the oven and sprinkle generously with salt. Let cool slightly before serving with the herbed coconut yogurt dip.
Enjoy!
Kathy
If you click on any of the links associated with this post we will receive a small commission!! Thank you for your continuous support it is greatly appreciated!!!
When it comes to baking sheets you cannot go wrong with the USA Baking Sheets! These baking sheets are top of the line and not to expensive! I've had mine for a number of years now and they are fantastic! The ones I have linked here come in a three pack, they are all different sizes and one un-rimmed sheet. The USA Baking Sheets have an Americoat coating that helps your goodies slide right off the baking sheet and to provide easy clean up! Click on the picture or link to check them out!!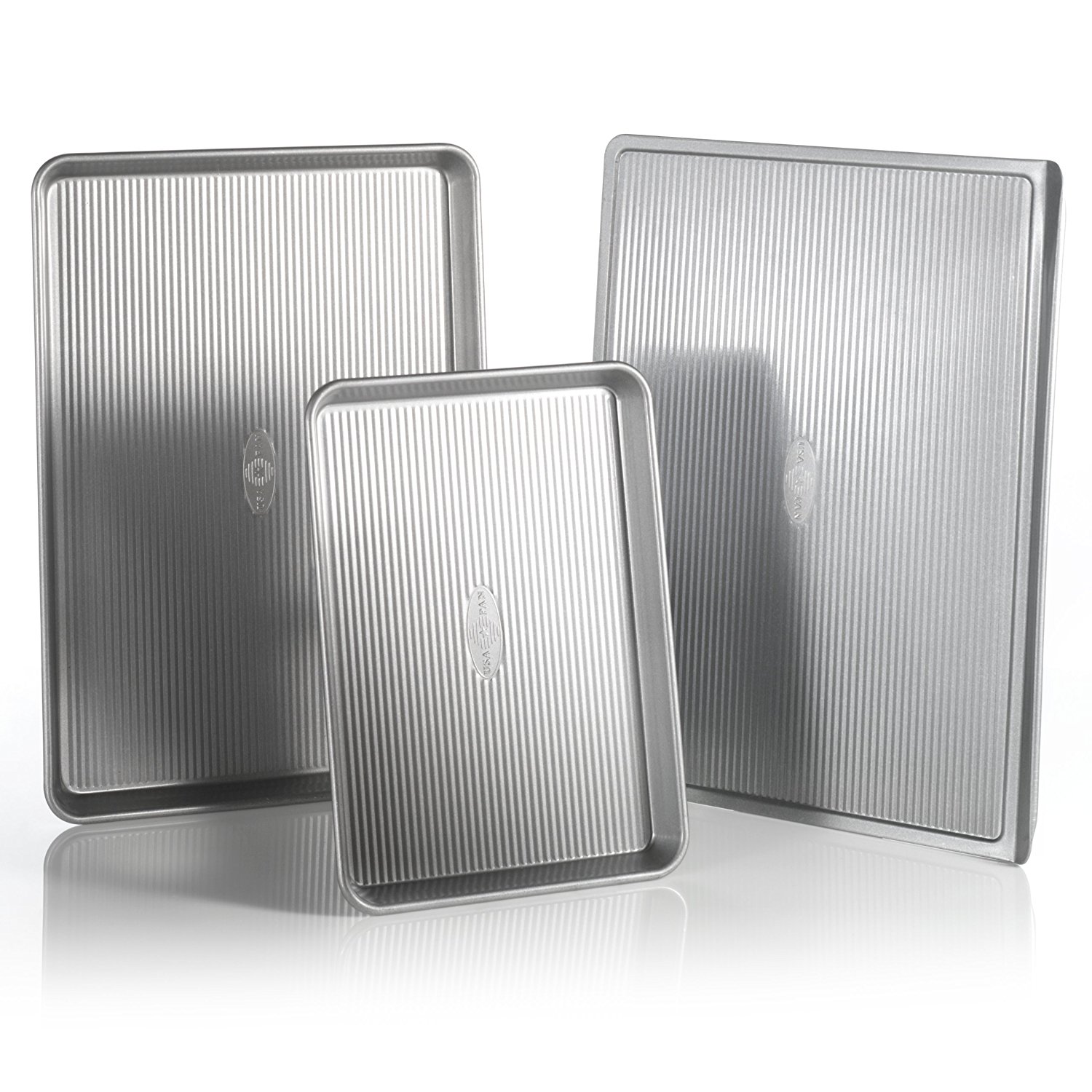 To help with the longevity of your baking sheets you should snag some Silpat baking mats! These mats are made of a fiberglass mesh with high grade silicone. They are used many professionals for all different applications, for such things like cookies, baked chicken, roasted veggies, and so much more! The Silpat mats allow your goodies to slide right off without having to grease or butter it. Click on the link and it will pop you over to where you can get some for your kitchen!!