These gluten free dumplings are soft, tender and fluffy. A perfect weeknight meal ready when you get home. You will need a 5 quart slow cooker or larger.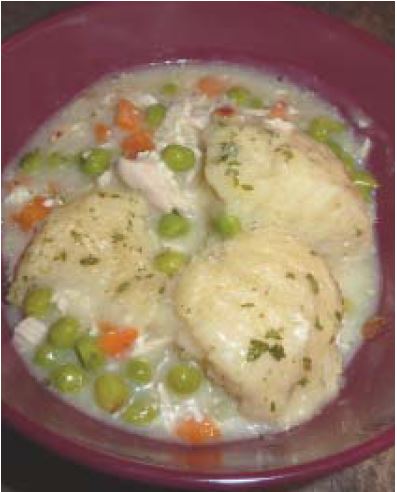 Ingredients:
For the chicken stew:
3 Tbsp. butter
1 onion, diced
2 cloves garlic, minced
2 lbs. boneless chicken breasts are tenders, cubed
8 oz. package frozen peas and carrots
2 cups water
1 cup Thrive Life Creamy White Bechamel Sauce
1 Tbsp. Thrive Life chicken bouillon
Directions for the stew:
Place the butter, onion, garlic, chicken, frozen
vegetables in a 5 quart slow cooker.
Whisk together the water, Bechamel sauce, and the chicken
bouillon. Pour over the chicken in the slow
cooker. Cover and cook for 5 to 6 hours on
low heat.
For the Dumplings:
Ingredients:
2 cups Thrive Life Gluten Free Flour blend
1 Tbsp. Rumford baking powder
1 1/2 cups heavy cream
2 Tbsp. dried parsley flakes
Directions for the dumplings:
Whisk together the Thrive Life Gluten Free Flour and the baking powder to combine.
Add the heavy cream and stir all at once. Mixture will
be thick.
Drop the dough on top of the chicken and
sprinkle with the dried parsley flakes. .
Cover and cook for another 30 minutes or until
a tooth pick inserted into the center of a dumpling comes out clean.
Makes 8 servings
This is an awesome flour blend. Certified gluten free, non GMO and no preservatives.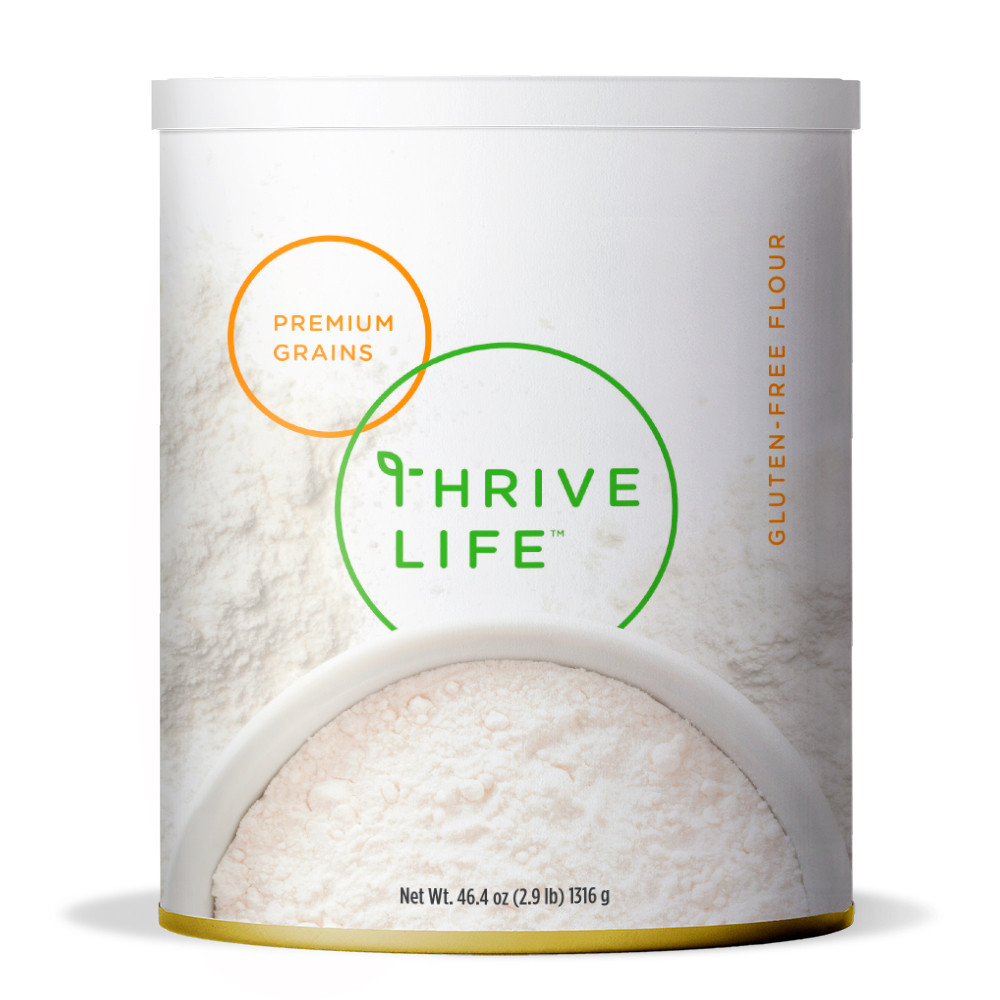 If you need a quick white sauce or fast and easy cheese sauce, you need to stock up on this amazing sauce mix. Non-GMO, Certified gluten free, no preservatives.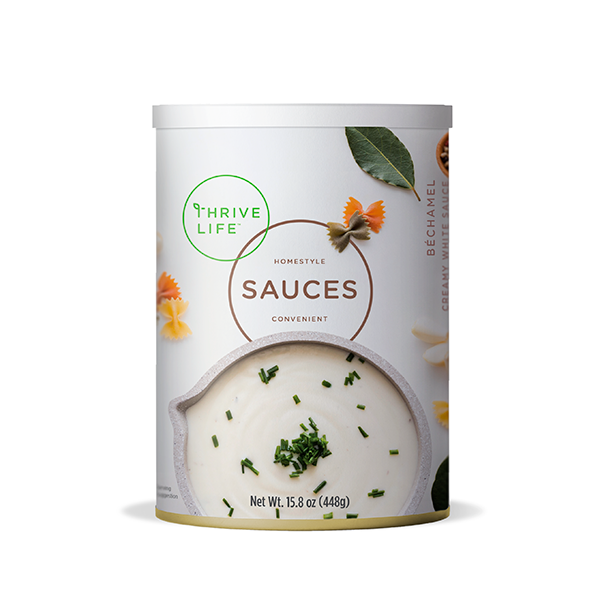 Another awesome product from Thrive Life. Their Chicken Bouillon is Non-GMO, gluten free and vegetarian.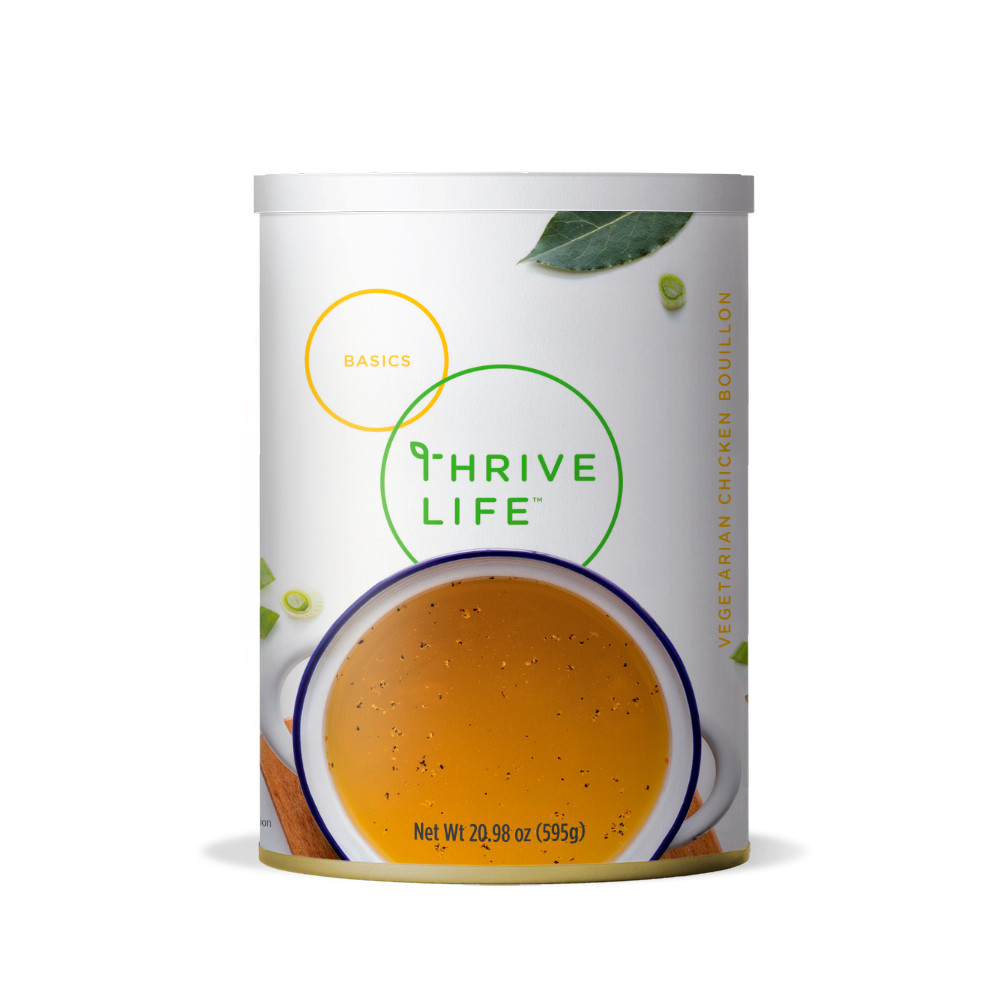 I am an independent seller for Thrive Life. I use these products everyday and greatly appreciate that they are Certified gluten free and Non-GMO. If you would like to purchase these, just follow the link and it will take you to the home page. Here's the link : Thrive Life
I love these products.
I hope you try this easy to make version of chicken and dumplings. I know your family will love this "stick to your ribs" meal.
All my best:
Kathy Addis
Your Gluten Free Kitchen