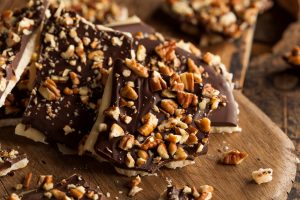 I used to be a little afraid of making my own candy. It always seemed intimidating what with having to use a candy thermometer and cooking to a soft ball or hard ball stage (I'm like… a what?), and then making sure it doesn't boil up and out of the pot and then all that hot candy syrup….  Well, I finally decided to give it a try and here's the result.
Delicious!
Store bought candy is disappointing now and doesn't have the rich flavor of homemade. I even got really adventuresome and made my own caramel turtles, with homemade caramel. Give this one a try. It's a great recipe and tastes awesome! You won't be disappointed.
Chocolate Nut Toffee
Ingredients:
1 ¼ cups coarsely chopped nuts, divided ( I used pecans)
1 cup butter, cubed
1 cup sugar
½ tsp. vanilla
¼ tsp. salt
1 ½ cups mini semi-sweet chocolate chips
Directions:
Line a 9×13 pan with parchment. Evenly sprinkle 1 cup of the nuts over the bottom of the pan. Set aside.
In a medium saucepan (I like to use a non-stick one for candy making), heat the butter, sugar, vanilla, and salt over medium high heat for 10 to 15 minutes or until the mixture becomes caramel colored. Make sure to stir constantly and watch for spatters. If it starts to spatter , turn the heat to just a simmer.
Take saucepan off the heat and drizzle over the nuts in the pan. Immediately sprinkle the chocolate chips over the top. When they start to soften and melt, take a heat proof spatula and spread the chocolate completely over the top. Then sprinkle with the other ¼ cup nuts.
Allow to cool completely. Then break apart into pieces.
This makes a wonderful gift. Layer in a cookie box lined with tissue paper or patterned parchment paper.
Have fun in the kitchen!
Kathy
It may sound crazy, but since I make candy often, I have a separate saucepan that I use just for candy making.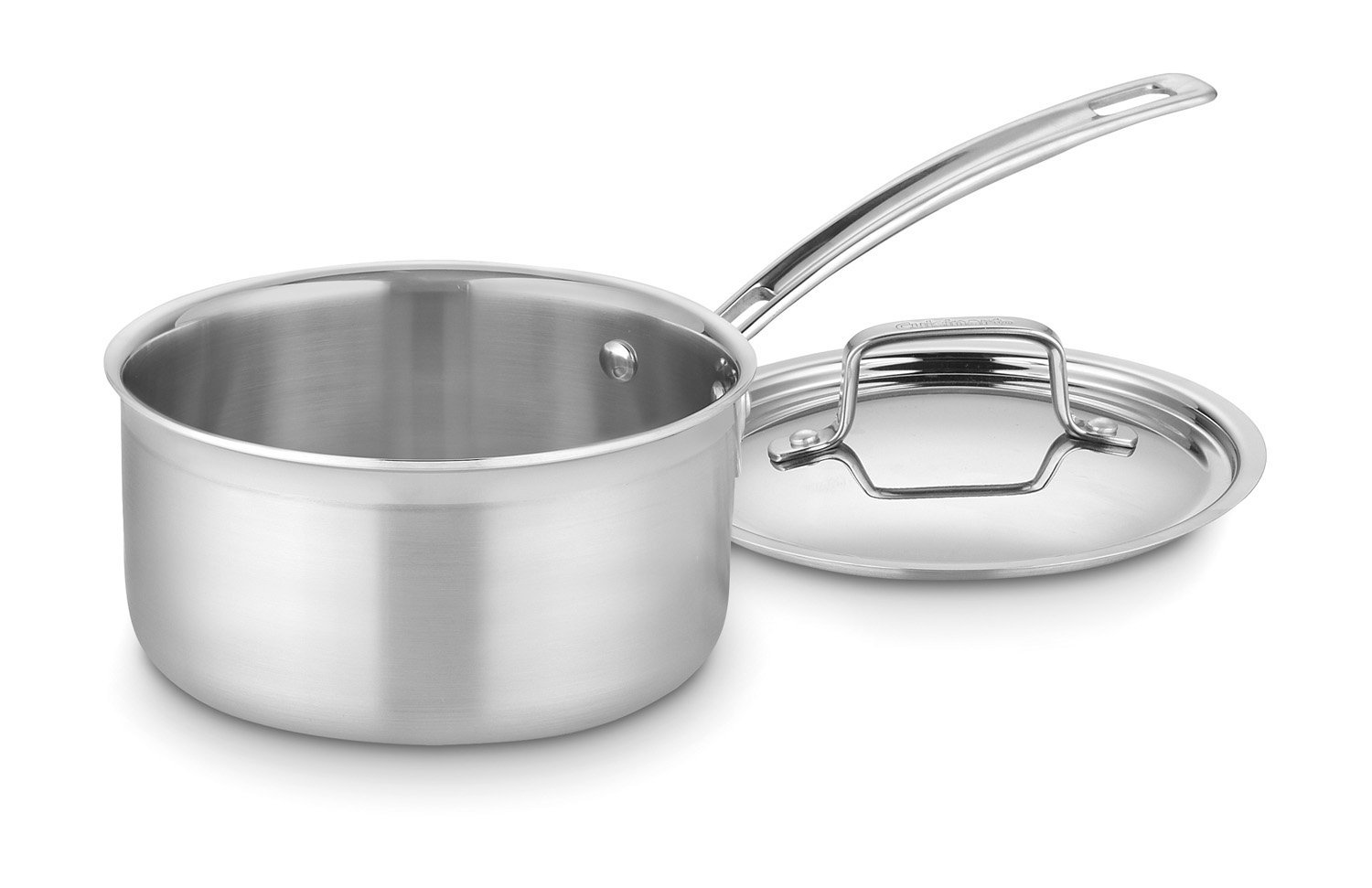 Heat proof spatulas are awesome! You can stir things on the stove, in the oven and straight out of the microwave with no worries of melted plastic (been there…threw them out). This set gives you two spatulas and one spatula spoon that I love. I own 2 spatula spoons. Love them!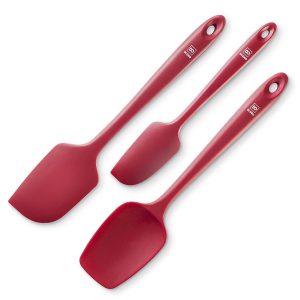 Thanks for supporting me by clicking on the links and allowing me to receive a small commission. It is greatly appreciated.
For more baking fun check out our Gluten Free Cookbooks!!