Easy Gluten Free Wedge Salad with Homemade Blue Cheese Dressing
This hearty gluten free salad can serve as a satisfying light main course on its own – or it can be paired with another low-carb entree and some streamed broccoli for a more well-rounded meal.
Tip: For best results, prepare the homemade blue cheese dressing the night before to give the flavors a chance to blend.
Prep time: 20 minutes
Cook time: n/a
Serves: 6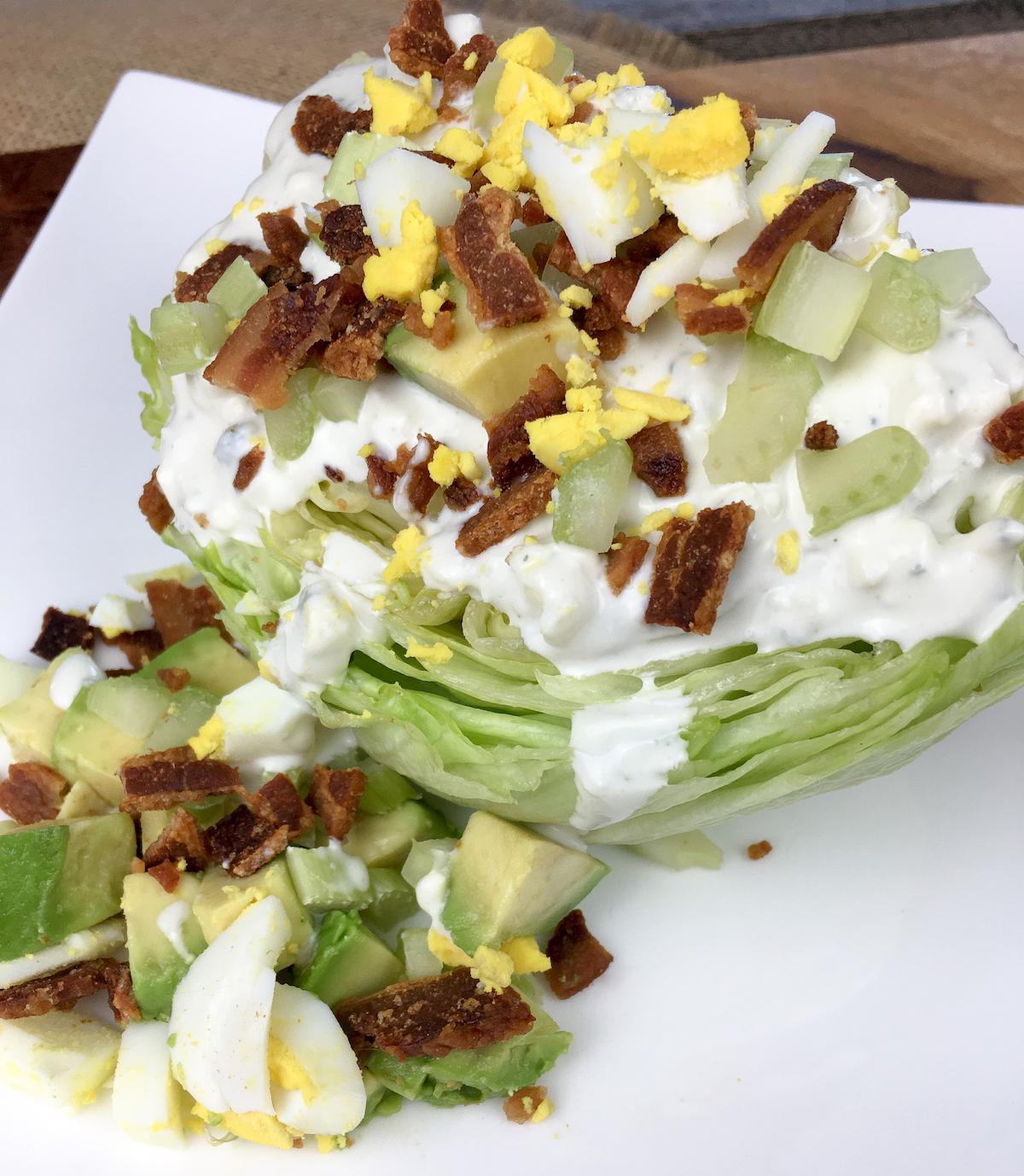 Dressing Ingredients:
2 T. avocado mayonnaise
2 oz. blue cheese, crumbles
2 T. Greek yogurt
2 T. full fat sour cream
1 t. garlic salt
Sea salt and black pepper, to taste
2-3 T. half & half (optional)
Ingredients:
1 large head iceberg lettuce, cut into 6 wedges
2 large avocados, diced
3 strips sugar-free bacon, cooked crispy and crumbled
3 hard-boiled eggs, peeled and chopped
1 large stalk celery, chopped
Sea salt and black pepper, to taste
Directions:
To make the blue cheese dressing, combine the avocado mayonnaise, blue cheese, Greek yogurt, sour cream, and garlic salt in a medium glass or other non-reactive bowl. Stir enough half & half into the blue cheese mixture to reach the desired consistency. Season with salt and black pepper, to taste, and stir to combine. Cover bowl and refrigerate until ready to use.
When ready to serve, place each wedge of iceberg lettuce onto individual chilled serving plates. Drizzle each wedge with some homemade blue cheese dressing, and then top each with an equal amount of avocado, crumbled bacon, chopped hard-boiled eggs, and chopped celery. Season with salt and black pepper, to taste, and serve immediately.
Enjoy!
Kathy
If you click on any of the links associated with this post we will receive a small stipend! Thank you for your support!!!
If you love blue cheese then this dressing is the one for you!! To make this yummy dressing I used my Pyrex mixing bowls! These bowls come in a set of three and are all different sizes for your mixing needs!! Pyrex mixing bowls are heat resistant, freezer, and dishwasher safe. They are also microwave safe. If you don't have a good set of mixing bowls yet then click on the link and snag some for your kitchen!!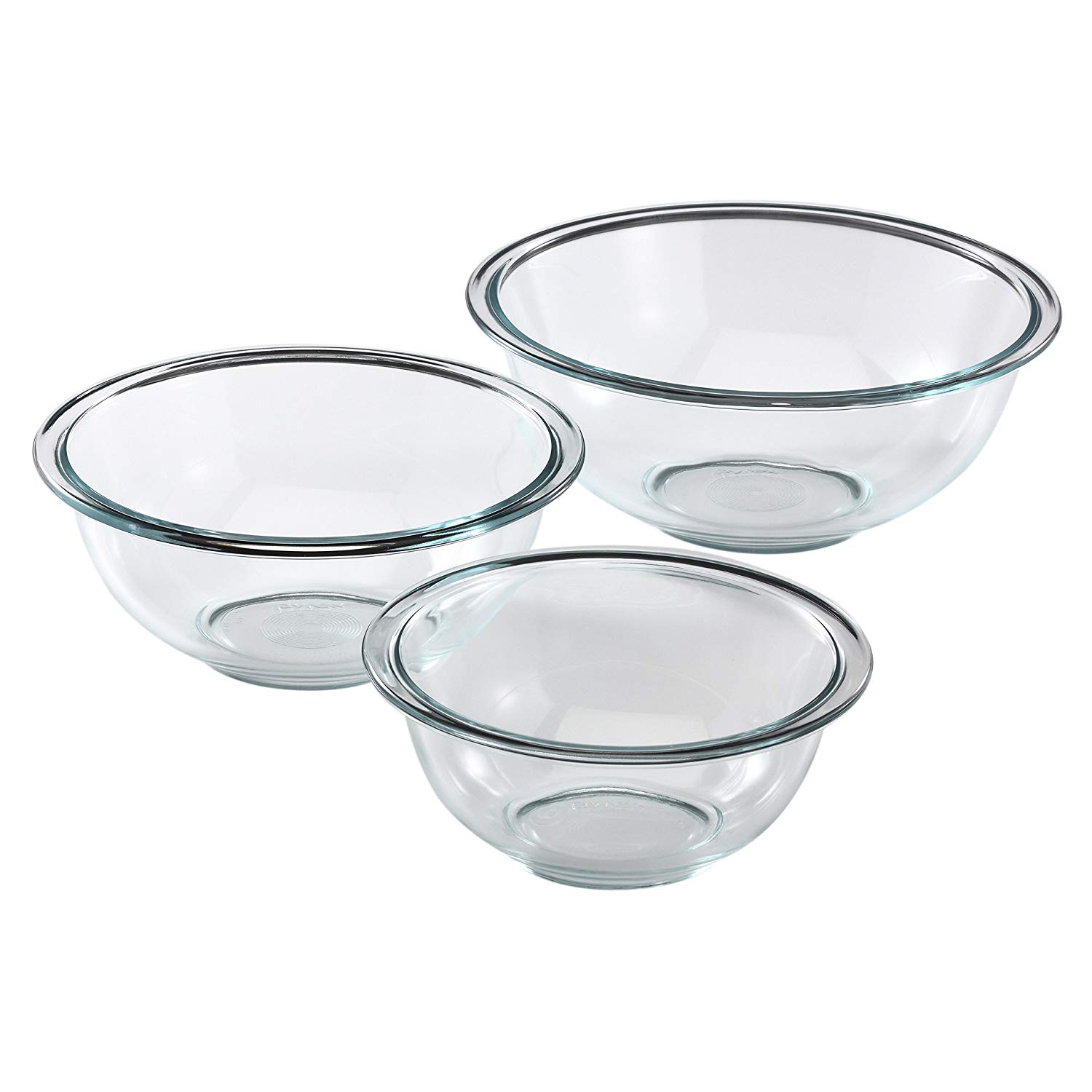 White plates go with everything and provide a beautiful presentation. Its always handy to have a set in your kitchen. I have linked here a set of 6 square white plates that work perfectly for any salad or other appetizers. They are break and heat resistant as well. Click on the link to check them out!