Gluten Free Bacon, Blue Cheese, and Mushroom Sliders
Every mouthful of these tasty little beef sliders is so delicious you won't even miss the bun. Finely minced garlic and onion imparts juiciness and flavor to otherwise basic ground beef, while bacon, and sautéed mushrooms make every bite something to savor.
Tip: If you aren't closely watching your carb count or avoiding added sugar in your recipes, you can add 1 tablespoon of gluten free Worcestershire sauce to the beef mixture before cooking for even more flavor.
Prep time: 10 minutes
Cook time: 35-40 minutes
Serves: 4 (8 sliders)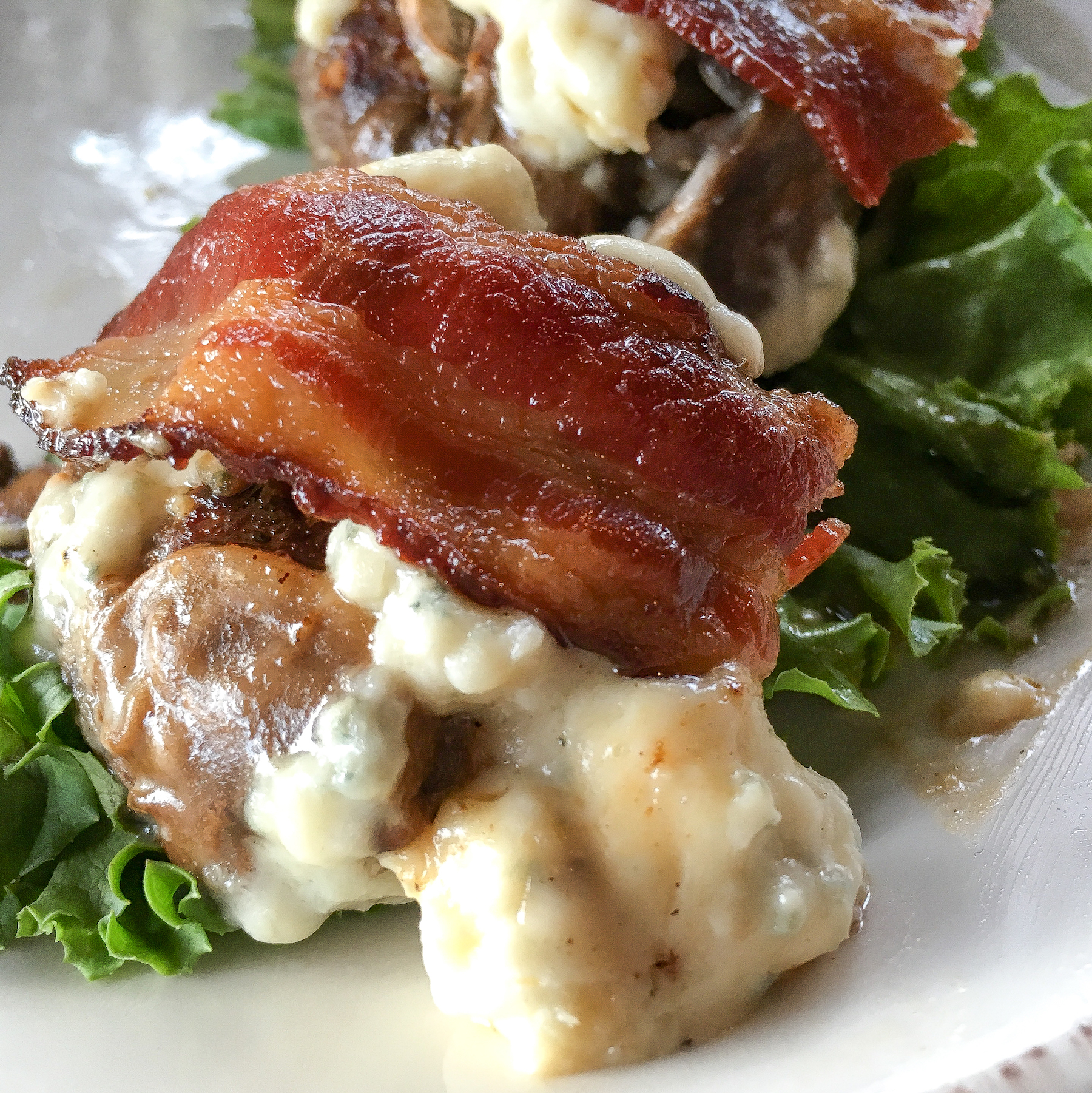 Ingredients:
1 lb. ground beef
2 t. Dijon mustard (gluten free, check labels)
3 cloves garlic, finely minced
2 T. white onion, finely minced
Sea salt and black pepper, to taste
2 T. extra virgin olive oil, divided
4 oz. white mushrooms, sliced
3 oz. crumbled blue cheese
3 strips bacon, cut into thirds and cooked
Optional Side Dish:
1 12-oz. package frozen broccoli, steamed
Directions:
Preheat oven broiler to high and set top oven rack to the second highest setting.
Add ground beef, mustard, garlic, and onion to a medium bowl. Season with salt and black pepper, to taste, and mix with a fork or your fingers until all ingredients are thoroughly combined.
Divide beef mixture into 8 portions and shape each into small patties. Set patties on a plate and gently press each with your thumb in the center to keep them from puffing up while cooking. Set aside.
Heat olive oil over medium-high heat in a large, oven-safe skillet. Add mushrooms and cook, stirring occasionally, until mushrooms are nicely browned, approximately 5-6 minutes. Remove from heat and transfer mushrooms to a small bowl and set aside.
Add remaining tablespoon of olive oil to pan and swirl to coat the bottom. Add slider patties to the skillet and cook until brown on each side, approximately 2-3 minutes per side.
Remove skillet from heat and top each slider with sautéed mushrooms and crumbled blue cheese. Place skillet in oven under broiler for 2-3 minutes, or until blue cheese starts to melt.
Remove skillet from oven and top each slider with a piece of bacon and serve immediately on a bed of lettuce and with a side of steamed broccoli, if desired.
Enjoy!
Kathy
If you click on any of the links on this blog we will receive a small commission!! Thank you for keeping me blogging!!
For this recipe I used my Le Creuset Skillet! This is a heavy duty cast iron skillet that will stand the test of time! These skillets tend to be a little on the heavy side but this one has a nice sized looped handle to help move the pan whether you are using it on the stove top or oven. The interior has an enamel coating which helps prevent sticking and makes for easy clean up. Make sure to follow all manufactures instructions. Click on the link to check it out!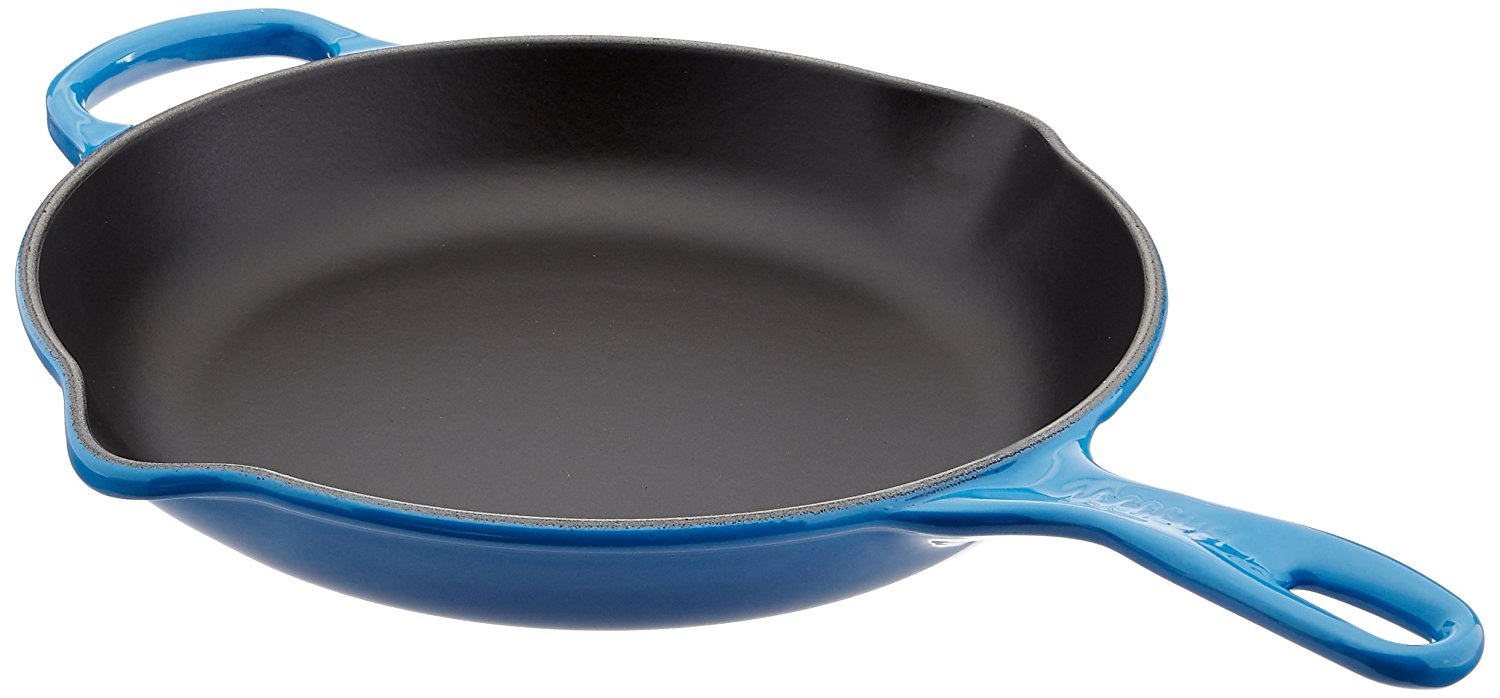 For a good set of mixing bowls I used the Pyrex Mixing Bowls. They are perfect for melting chocolate along with many other applications. They are also not badly priced and this set comes in three different sizes. Click on the link and get some for your kitchen.