This cookie is too special to be relegated to just the fall. Brown sugar, gluten free oats and fresh apples turn into a delicious cookie that will knock your socks off. I'm not kidding!
Get ready to be blown away by all the compliments on these cookies.
Gluten Free Apple Oat Cookies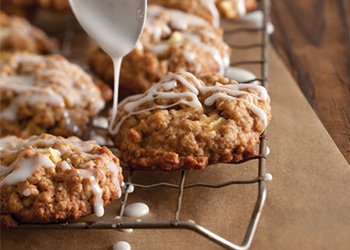 Ingredients: 
2/3 cup organic vegetable shortening
½ cup organic butter, softened
1 ¾ cup light brown sugar, packed
1 organic egg
1 tsp. organic gluten free vanilla extract
1 tsp. organic white vinegar
½ tsp. baking soda
1 ½ cups organic gluten free flour blend
½ tsp. organic salt
3 cups organic gluten free old fashioned oats
1 ½ cups peeled, cored and chopped organic apples (Braeburn or Golden Delicious)
Glaze:
1 1/4 cups powdered sugar
3 Tbsp milk or more as needed to reach pouring consistency
Directions:
Note: needs to be refrigerated for one hour.
Using a large bowl or bowl of a stand mixer, beat the shortening, butter and brown sugar together until light and fluffy. Mix in the eggs, then the vanilla, then the vinegar and finally the baking soda. Mix the flour blend and the salt together and gradually add to the brown sugar mixture.
Mix in the oats and the apples. Refrigerate for one hour.
Preheat the oven to 375 degrees. Line two cookie sheets with parchment paper and set aside.
Using a medium sized cookie scoop, drop rounds of dough 2" apart. Bake for about 14 to 16 minutes or until light brown around the edges. Allow to cool on the sheets for 5 minutes. Then remove to wire racks to cool completely.
When cool, mix up the glaze and drizzle over the cookies.
Makes about 2 dozen
You will definitely need to make more of these. They will become one of your "go to" cookie recipes.
Happy Baking all!
Kathy
Adapted from a Paula Deen recipe.
If you click on any of the links associated with this post we will receive a small commission!! Thank you for supporting me and my baking addiction!!
For more delicious gluten free cookie recipes check out my Gluten Free Cookie Cookbook!! Its filled with yummy recipes just like this one!!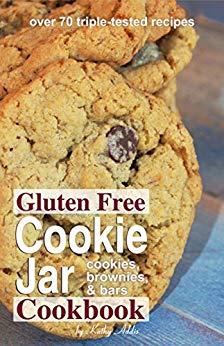 For a fantastic stand mixer check out the KitchenAid Stand Mixer! These mixers are amazing! I have had mine for years now and it still works as if its brand new. Durable and versatile! With all the attachments that you can get for this machine from pasta makers to shredders and meat grinders this thing can really do it all! They come in many different colors to match any kitchen! Check it out by clicking on the link or picture, trust me you will want one for your kitchen!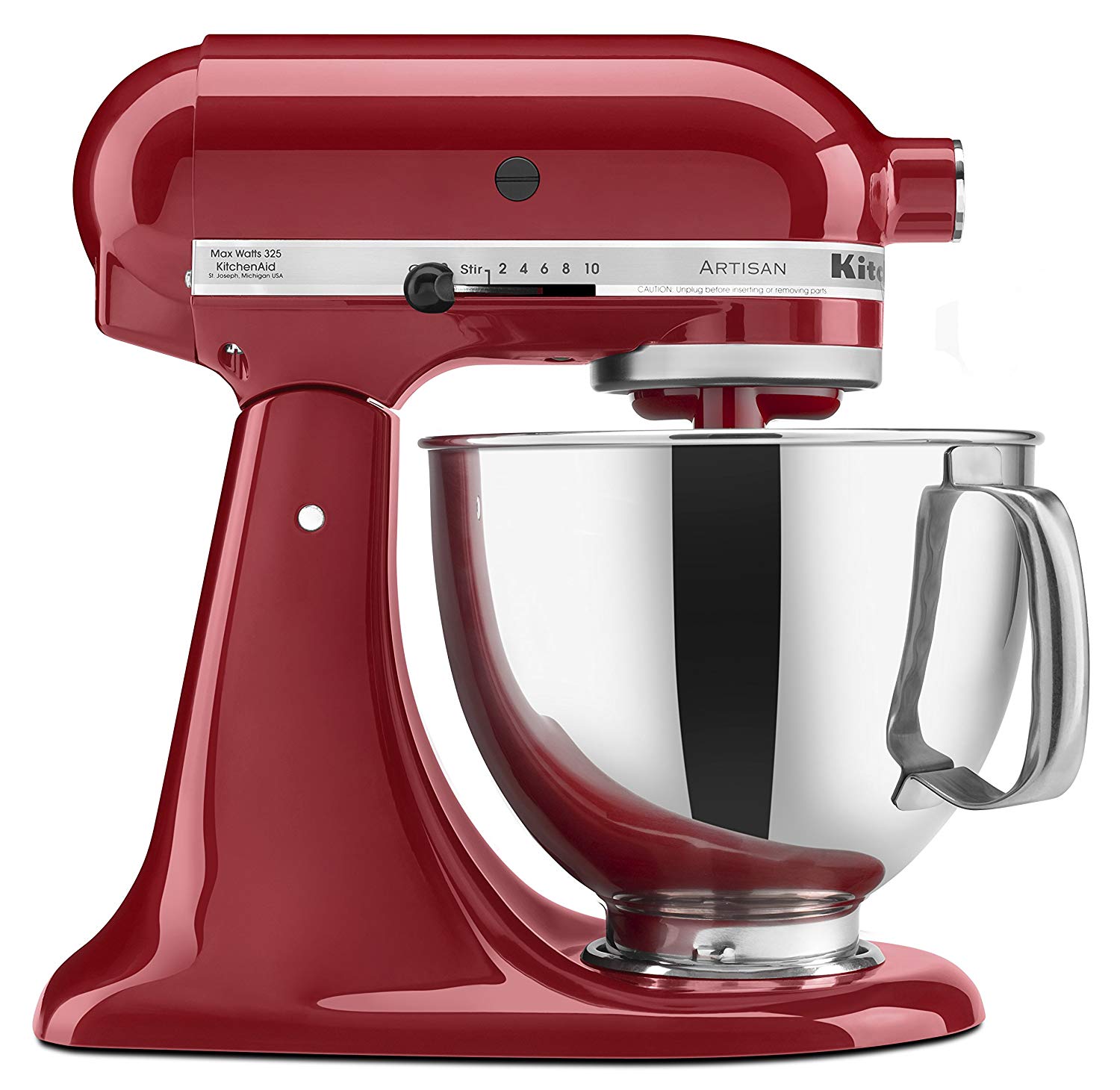 For this recipe I used my USA baking sheets. These are some the best baking sheets I have tried and recommend them to all my friends and family. The best thing about these pans for me is the fact that they don't warp in the oven. I have tried so many baking sheets that say they don't warp and yet ill have something in the oven while working on other things in the kitchen and I hear this loud pop noise come from the oven. These pans haven't done that to me at all!! Click on the link to check them out!!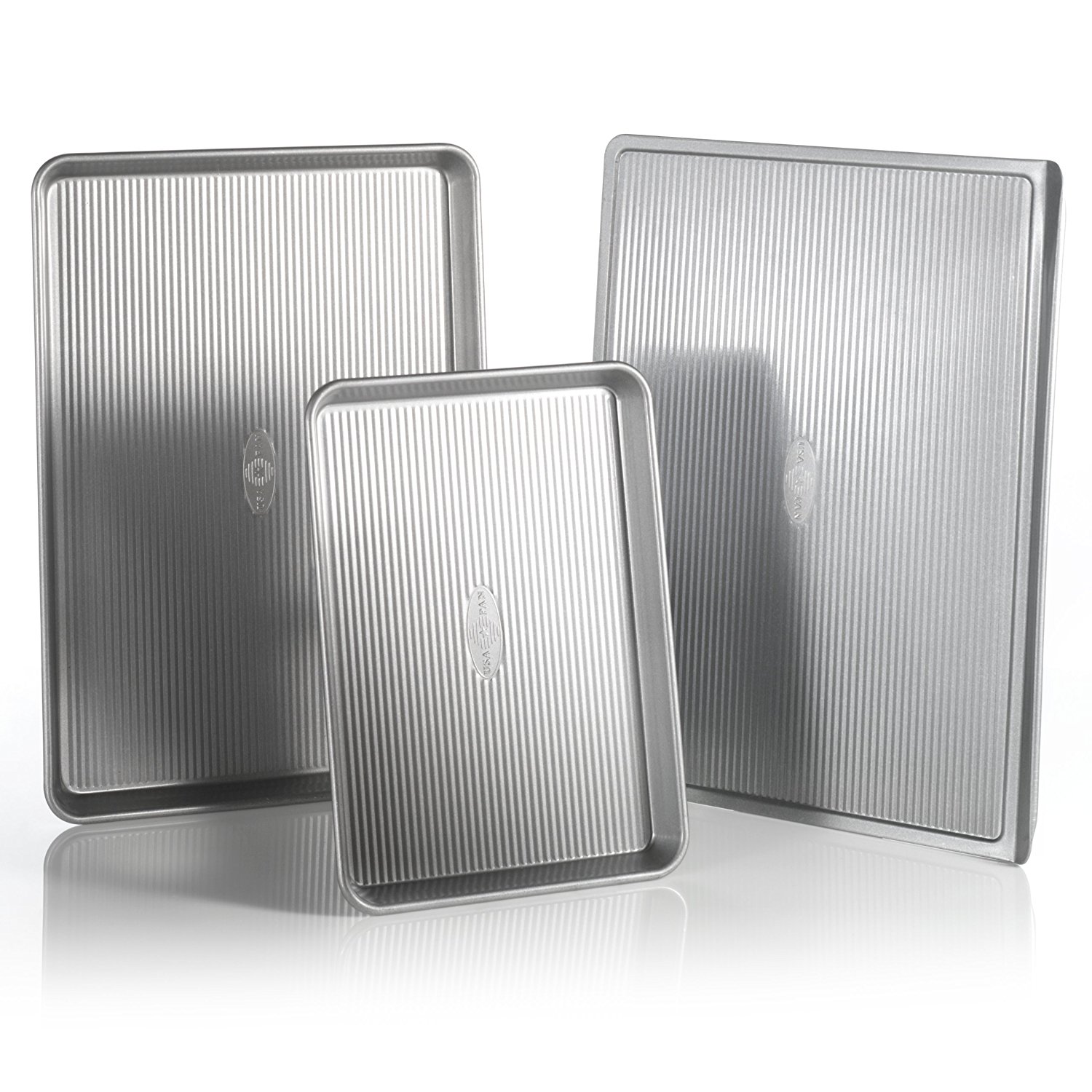 I also love, love, love these cookie scoops. I use them for everything! From making cookies and whoppie pies to scooping out dough for biscuits, scones or muffins. Great things to have.