Gluten Free Cinnamon Coffee Cake
Can't wait to wake up in the morning to the wonderful smell of hot fresh gluten free cinnamon coffee cake. Sounds delicious! But not so easy to do in practice. Doesn't it take hours to get the dough to rise? And then you have to shape it and mold it and pray it turns into something edible that you want to eat.
It should be warm, and smell like freshly baked cinnamon rolls, dripping with a sweet sugar glaze ready to be licked off your fingers as it oozes down the side.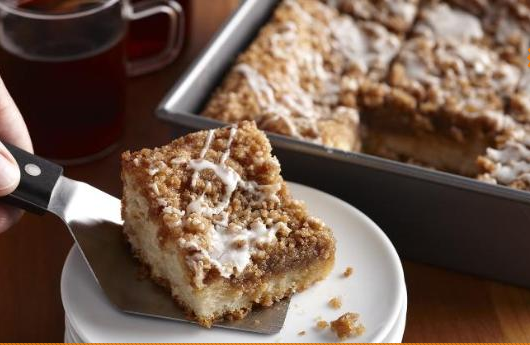 Making you hungry? Good. Below is one of my gluten free recipes. Prep time is just 20 minutes and bake time is 25 to 30. Perfect for a nice morning with a cup of coffee sitting outside and enjoying the weather. You should try it and let me know what you think.
Ingredients:
1 1/2 cups gluten free flour (King Arthur Flour has a great one)
2 tsp. xanthan gum (if your flour blend doesn't have it already.)
4 1/2 tsp. Saf instant yeast or a rapid rise yeast (equals two envelopes)
1/4 cup sugar
1/4 tsp. salt
1/2 tsp. baking powder
1/2 tsp. cinnamon
2/3 cup milk – warm to 120 degrees (use your microwave)
1 egg
For the cinnamon goodness:
3 Tbsp. butter, softened
1/2 cup brown sugar
1 1/2 tsp. cinnamon
Sugar glaze:
1 cup powdered sugar
1 to 4 Tbsp. milk
1 Tbsp. butter, melted
1/2 tsp. vanilla
Directions:
Whisk all the dry coffee cake ingredients together in a large bowl. Add the egg and milk. Beat with hand mixer. Should look like thick pound cake batter. Pour into an 8×8 baking pan or a 9″ pie plate sprayed with non-stick cooking spray. Set aside and let rest for 10 minutes. Meanwhile, let's make the cinnamon goodness.
Mix together the butter, brown sugar and cinnamon in a large cereal bowl or 4 cup measuring cup. You can use a fork to squish the butter into the brown sugar until it forms clumps. After the 10 minute rest is up, sprinkle the top with the cinnamon butter clumps. Push a few down with your fingers into the dough.
Now, place the baking pan or pie dish in a COLD OVEN (no preheating here!). Set it for 350 degrees and bake for 25 to 35 minutes or until a toothpick poked into the center comes out clean or use an instant read thermometer. It should read 200 degrees. If not, let it bake for a little bit longer.
Remember, NO preheating. Placing this is in a cold oven allows it to rise with the increase in heat in the oven.
It really does work. Not only does it save you time, it saves energy too. No wasting 10 minutes worth of energy to get the oven up to temp. Nifty huh?
When your coffee cake is done, remove pan from oven and let it cool for 10 to 15 minutes. Cover with the sugar glaze. Combine all the glaze ingredients and beat with a hand mixer until smooth and yummy. Pour over your coffee cake, slice and eat right away.
To make dairy free: just replace the butter with either dairy free margarine or use butter flavored shortening like Spectrum Naturals. Use dairy free milk (like coconut milk or rice milk or almond milk or a dairy free coffee creamer would be good here!)
Makes 8 to 9 servings depending on how big they are and who gets to them first!
You really need to try this one out and let me know how it turns out. I really want to know what you think. Comment away!
Happy baking!
Kathy
Thanks so much for stopping by!
If you click on any of the links associated with this post we will receive a small commission!! Thank you for your support!!
I'm always one for power tools in the kitchen. Why mix things by hand when you can let a machine do it for you? I always keep handy my KitchenAid Hand Mixer! It's easy to use and it fits perfectly in the top drawer of my cabinets for easy access. Just pop on the beaters, plug in it, and your ready to roll! Click on the link to get yours!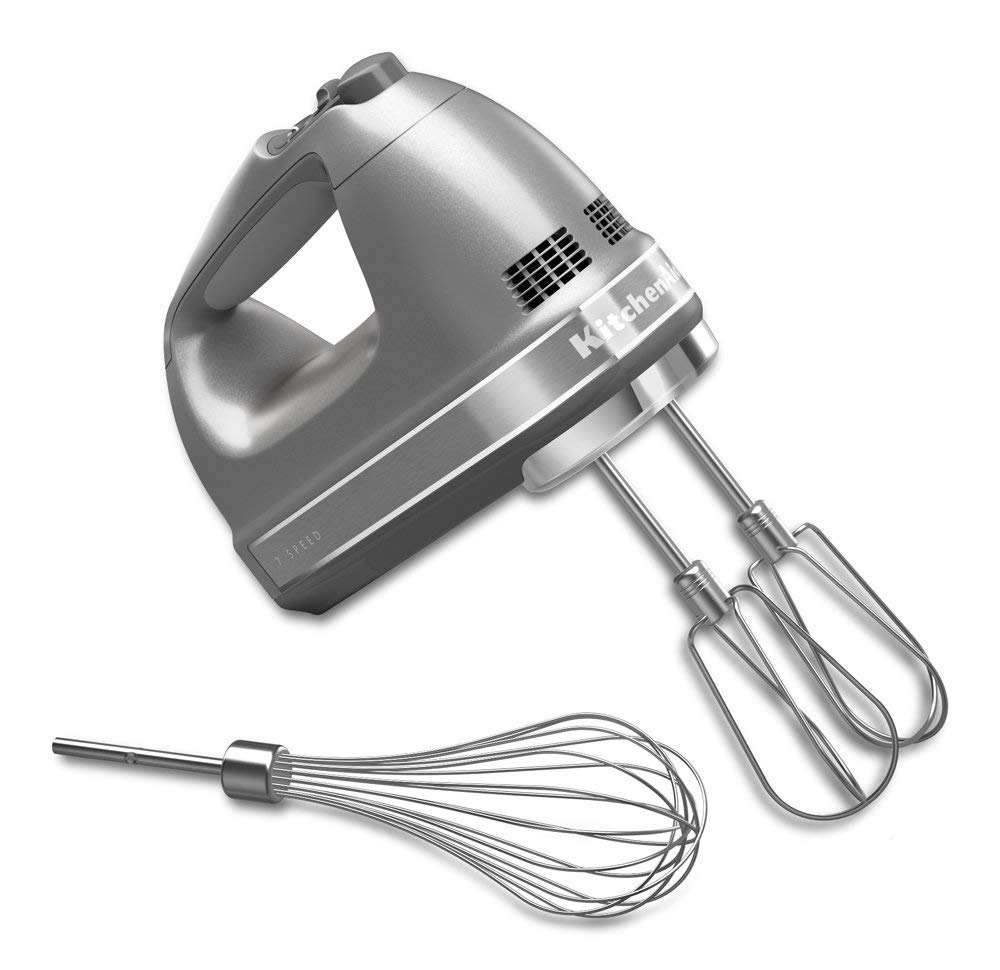 I love my USA baking pans! These pans are made of aluminized steel and excel in superior heat distribution. Usa baking pans also have a nonstick coating that makes it easy to get your brownies right out of the pan without destroying your goodies!! These brownies turned out gooey on the inside while still giving a nice crust along the edge (which is my favorite part). Best part about these baking pans is they are made right here in the United States. Click on the link and see why so many others love this product too!!