Fresh baked homemade granola just out of the oven. The vultures start circling after the first 30 minutes and keep coming back until it I finally pull it out and say, OK it's done! Out come the bowls and within 4 days the oven is cranked up again for a new batch. It's that good.
My son loves this granola recipe. He is not a big fan of maple or honey type granolas. Practically all the recipes I have ever seen have honey or maple syrup in them. This recipe gives you a taste of the tropics. All you need to add is tropical breezes and an ocean view 🙂
Gluten Free Tropical Granola Mix
1 ¾ cups certified non-gmo, organic gluten free oats
¼ cup coconut flakes
¼ cup certified non-gmo gluten free oat bran
1 cup of chopped nuts of choice (macadamias taste great)
2 Tbsp oil
1/8 tsp salt
¼ cup agave syrup
¼ tsp gluten free coconut extract
¼ tsp gluten free pineapple extract
¼ tsp vanilla extract
1 ½ cups mixed, diced fruit (I used a tropical blend and added golden raisins also)

Directions:
Preheat oven to 250 degrees.
Spray 2 baking pans with non-stick cooking spray, set aside.Combine all the dry goods together in one ginormous bowl. Don't add the fruit here; you'll put it in later.

Combine all the wet goodies together in a medium bowl.Pour the wet over the dry and mix like crazy.Divide the granola between the two baking pans and pop in the oven. You'll need to bake for 80 minutes and stir the granola every 15 minutes so it won't stick and browns evenly.
Pull it out after the 80 minutes and let it cool. Mix in the dried fruit and you're done! WooHoo!Will store in an airtight container on the counter for 3 weeks or 2 days if you have teenagers.
Be sure to use CERTIFIED gluten free oats. These have been tested and are gluten free. Not grown in fields where wheat, barley or anything else can contaminate them. Don't use anything else! No store bought stuff! If you have the boxes of oats with a picture of an older man on them, give away or throw away! Use only certified gluten free oats!

Happy Baking!
Kathy
Photo source: King Arthur Flour
If you want to splurge on your self and your bowl of granola, you can't beat the durability and beauty of Fiesta Ware.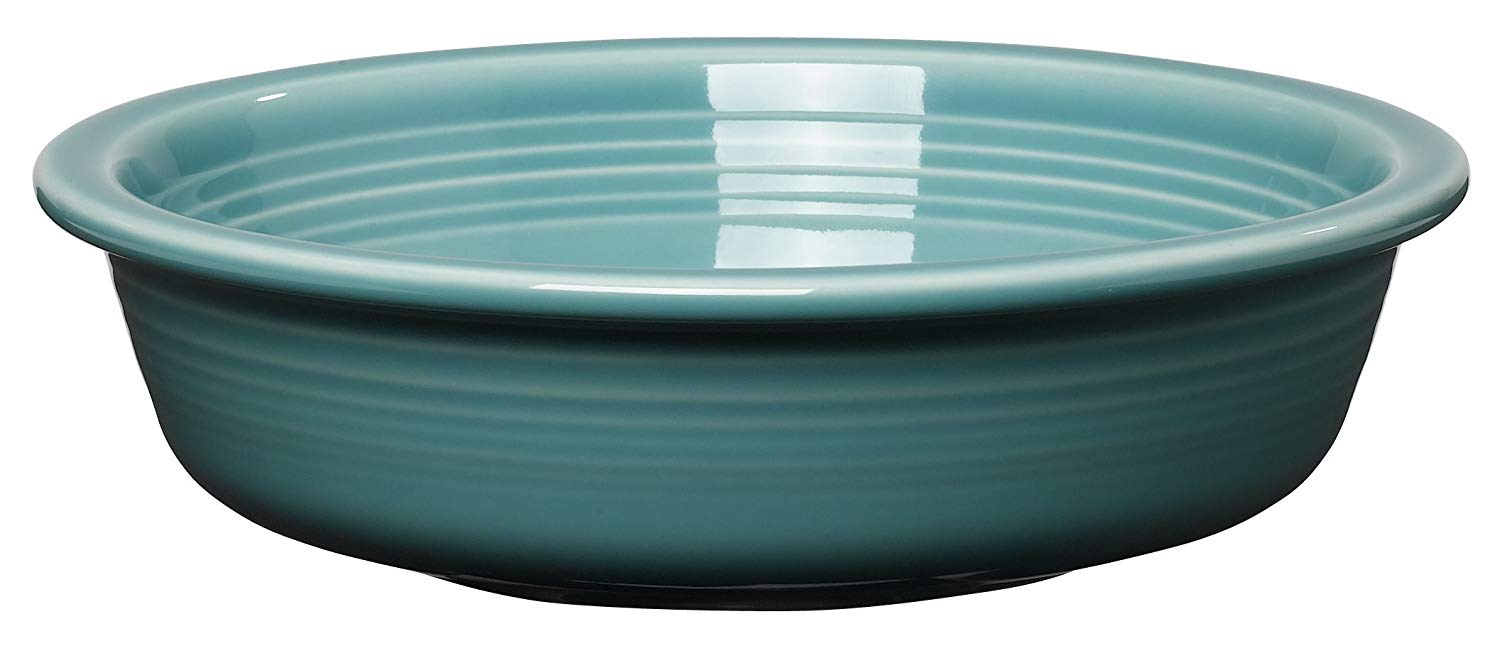 If you click on any of the links on this post, I will receive a small commission. Thanks!