Instant Pot Loaded Chilled Gluten Free Cauliflower-Leek Soup
This delicious gluten free chilled soup is perfect for those warm evenings when you can't imagine standing over a hot stove.
Tip: If you don't care for the distinctive tangy flavor of goat cheese, try substituting ricotta, mascarpone, or additional cream cheese in its place.
Prep time: 15 minutes
Cook time: 9 minutes + time to come to pressure
Serves: 4-6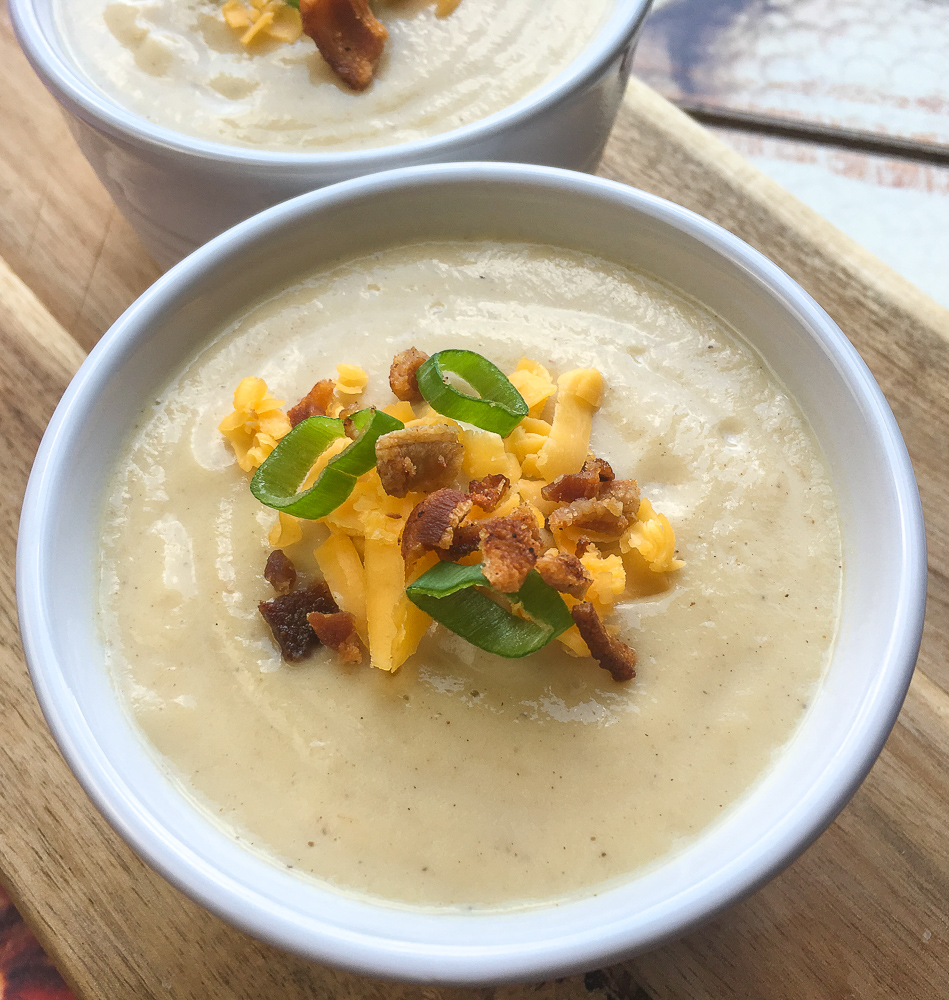 Ingredients:
3 large leeks, sliced white part only
1 medium head cauliflower, cut into small chunks
3-4 whole garlic cloves, peeled
3 c. chicken broth, divided (gluten free, check labels)
1 t. ground cinnamon
Sea salt and black pepper, to taste
4 oz. goat cheese
4 oz. cream cheese
4 oz. sharp cheddar cheese, grated
Optional toppings:
3 strips cooked bacon, crumbled
2-3 green onions, thinly sliced
½ c. sharp cheddar cheese, grated
Directions:
Add leeks, cauliflower, garlic, chicken broth, and cinnamon to Instant Pot. Season with salt and black pepper, to taste.
Add lid and lock into place. Switch vent to "Sealing" position and set the "Manual" setting on high before adjusting the cook time to 9 minutes. After a brief pause, the Instant Pot will automatically start building pressure.
When finished cooking, do a quick release (QR) to allow the pressure to escape. Unlock and carefully remove lid. Add goat cheese, cream cheese, and sharp cheddar to the container and stir until cheese is completely melted.
Blend mixture with immersion blender until smooth (or transfer to blender or food processor if you don't have an immersion blender). Taste and adjust seasonings, as desired.
Transfer soup to an airtight container and store in the refrigerator until chilled. To serve, transfer to individual serving bowls and top with crumbled bacon, green onions, and grated cheddar cheese, if desired.
Enjoy!
Kathy
If you click on any of the links on this blog we will receive a small commission. Thank you for helping me keep blogging!
With so many functions you cannot go wrong with the Instant Pot. It can steam, saute, bake, pressure cook, and a lot more. They make fantastic gifts as well. If you haven't tried one yet click on the link and get yours today trust me you wont regret it!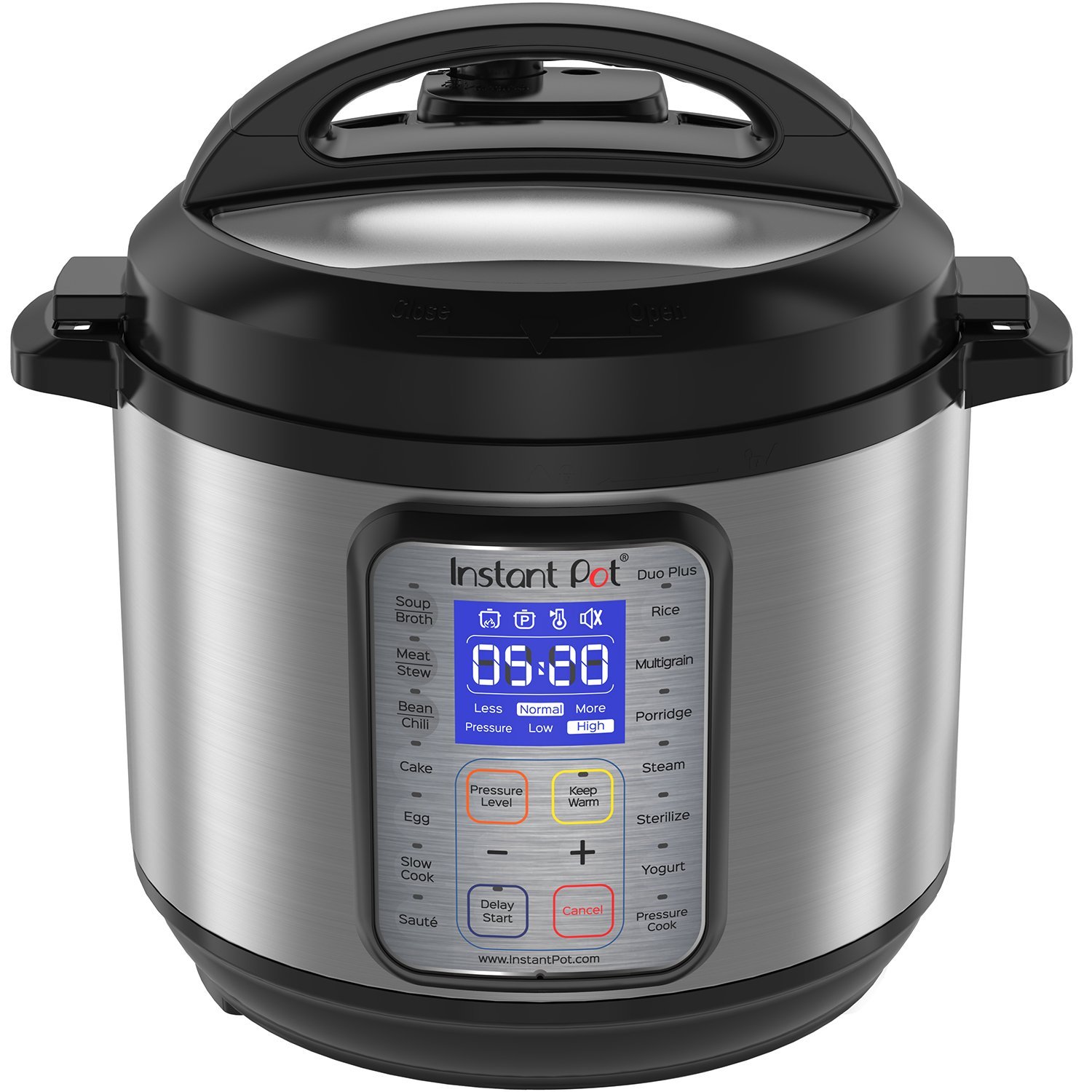 I love my Immersion Blender! I first saw my sister use one at Thanksgiving for mashed potatoes and wow was I impressed. The potatoes turned out so creamy and fluffy without having to transfer to a food processor or stand there and mash by hand forever! After doing some research and reading reviews I decided to buy the KitchenAid Immersion Blender. With so many attachments that come with it its starting to replace some of my other kitchen appliances. Click on the link and see for yourself how handy it is to have!