Gluten Free Tuscan Sausage & Potato Soup
This rustic and hearty gluten free soup is substantial enough to serve as a main course. The sausage and seasonings add a lot of flavor, while big chunks of potato make for a satisfying meal. Pair with a crisp, green side salad and dinner is served!
Prep time: 20 minutes
Cook time: 3-7 hours
Serves: 6-8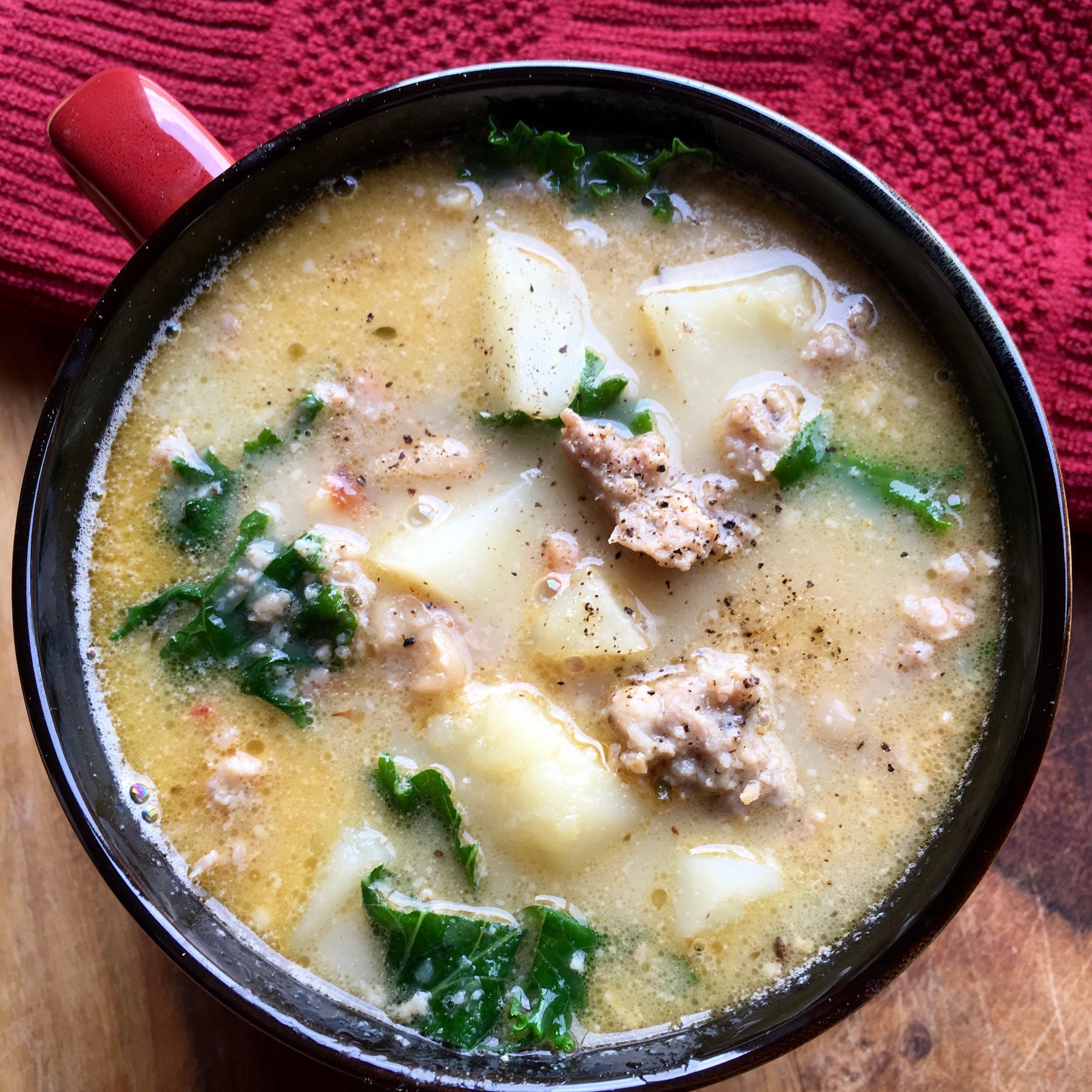 Ingredients:
4 oz. pancetta, cubed
2 lbs. bulk mild sausage
2 15-oz. cans cannellini beans*
6-7 c. chicken stock, divided (gluten free, check labels)
1 T. crushed red pepper flakes
2-3 cloves fresh garlic, finely minced
1 small yellow onion, finely chopped
2 lbs. Russet potatoes, peeled and cut into small chunks
3" hard Parmesan cheese rind
Salt and black pepper, to taste
½ c. half and half, tempered**
3 c. fresh kale, finely chopped
½ c. Parmesan cheese, freshly grated
Tips:
For less salt, drain and rinse both cans of cannellini beans before pureeing one can with a little water.
Temper the half and half by adding a little bit of the hot liquid to it before stirring it into the slow cooker.
Directions:
Brown pancetta in large skillet over medium-high heat for 2 or 3 minutes, stirring occasionally. Add sausage to the same skillet and brown, breaking it up into small bite-sized chunks with a spatula while it cooks. Remove from heat and carefully drain excess fat from pan. Transfer pancetta and sausage to a 5 or 6-quart slow cooker.
Puree one can of cannellini beans (undrained) in a blender or food processor. Drain and rinse the other can of cannellini beans and add the puree and whole beans to slow cooker.
Add 6 cups chicken stock, red pepper flakes, chopped onion, potatoes, and Parmesan cheese rind to slow cooker and stir to combine. Season with salt and black pepper, to taste.
Cover and cook on high for 3-4 hours or low for 6-7. Remove lid and add tempered half and half, kale, freshly grated Parmesan cheese and remaining chicken stock, if necessary, to achieve the desired consistency. Stir to combine and allow 5-10 minutes for kale to soften before serving.
Enjoy!
Kathy
If you click on any of the links associated with this page we will receive a small commission. Thank you for your continuous support!!
Have I mention before that I love soup?? Especially this time of year when its starting to get a little cooler outside. Mix that with a slow cooker recipe and I am in heaven!! When it comes to slow cookers I have a couple different ones in different shapes and sizes for all occasions. For this recipe I used my 6 quart Crock Pot Slow Cooker. This one is one of my favorites because of its versatility and size. It comes in handy for so many things like steaming and baking just to name a few. I made a zucchini bread in this slow cooker and it turned out amazing!! Perfectly baked, super moist, and it filled my kitchen with a wonderful aroma. If you are in the market for a new slow cooker or you don't happen to have one yet then you need to click on the link and check this one out!!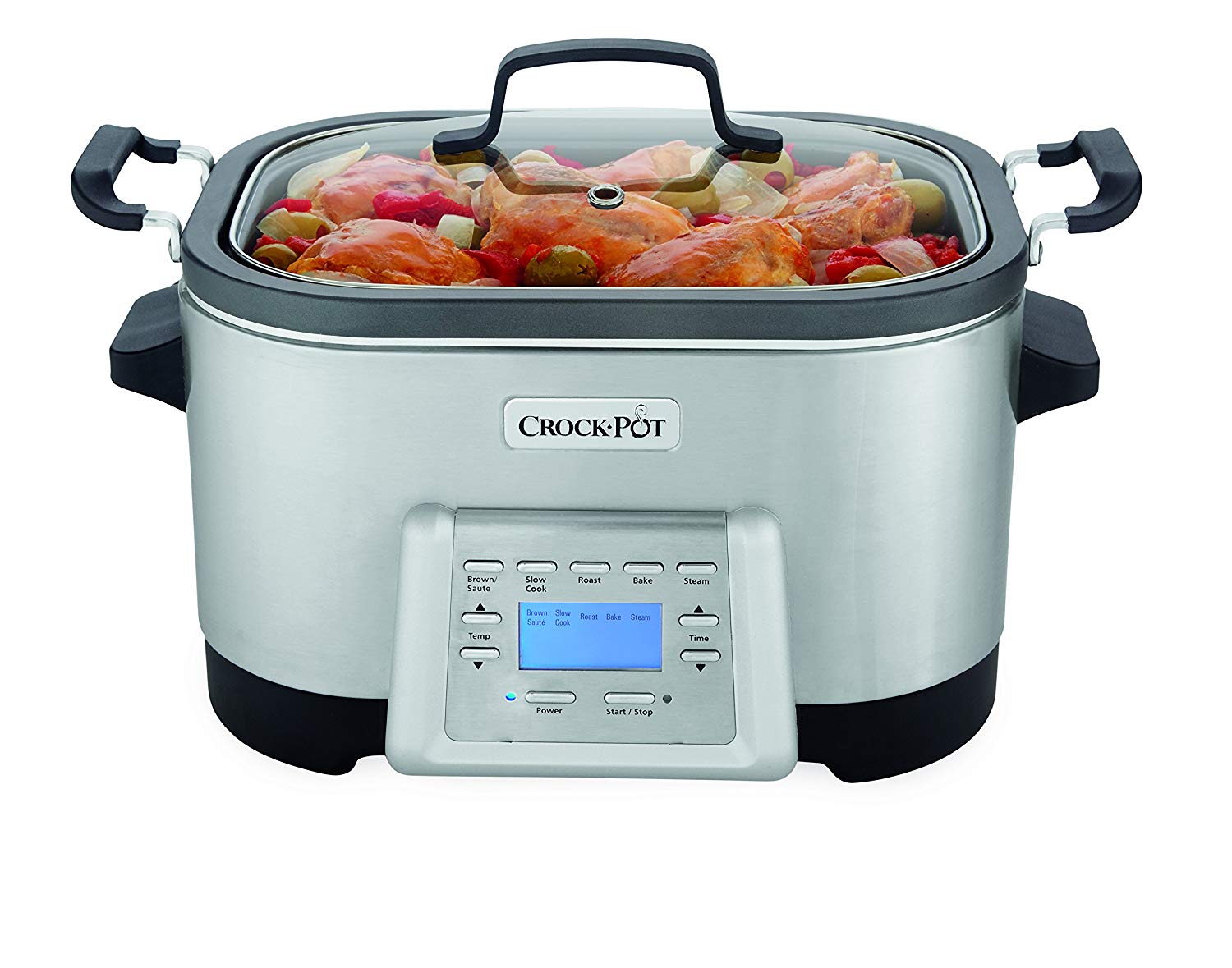 To brown the meat in this recipe I used my Le Creuset Cast Iron Skillet. I have talked about this skillet many times before in previous posts and it is a staple in my kitchen. I mean who doesn't love cast iron? If you don't, this skillet will make you a believer!! From the versatility of this pan to how it comes in may colors to match any kitchen this skillet is one of my favorites!! Click on the link to check it out and become a believer yourself!!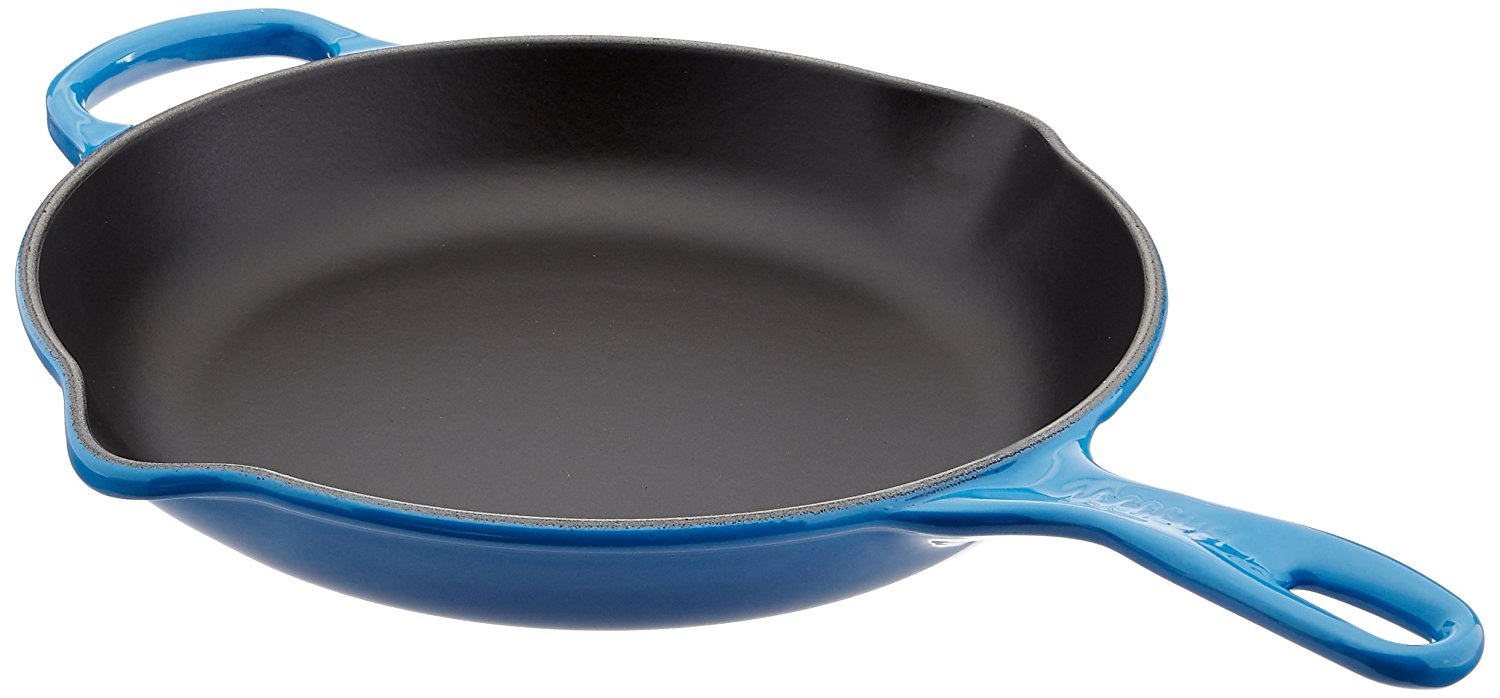 Lastly to make this soup the right consistency I used my Cuisinart Food Processor to puree the cannellini beans. This food processor has done its job, and then some, throughout the years. I have tried many before and this one has done the best for me and after putting it through the ringer and back it still works like a champ!! Super easy to clean and holds 14 cups, its perfect for every application. Best part is it fits in my cabinets. I have had other ones that hold the same amount and it wouldn't fit in my cabinets which meant I had to clutter up my counter top. Click on the picture or link to check it out!!