Gluten Free Strawberry Caprese Skewers with Balsamic Glaze
This quick and easy gluten free appetizer is sure to be a hit at your next party. This fun variation of the traditional Caprese salad replaces the classic tomato with sweet strawberries, which pair beautifully with the rich balsamic glaze and fresh basil.
Tip: The warm balsamic glaze will start to melt the cheese on contact. For a cleaner presentation, avoid adding the glaze to the cheese while drizzling it onto the skewers.
Prep time: 10 minutes
Cook time: n/a
Serves: 4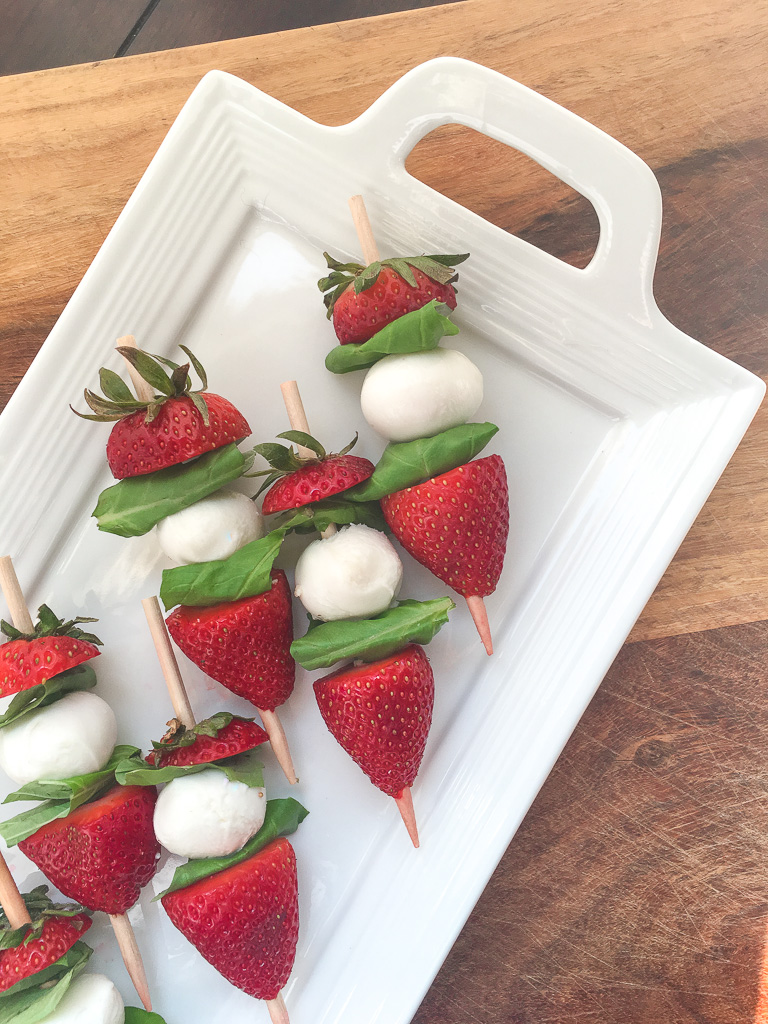 Additional equipment:
16 6" wooden skewers
Ingredients:
16 fresh, small strawberries, washed and cut in half across the width, hull intact
32 medium fresh basil leaves, washed and patted dry
16 Ciliegine (mini-Mozzarella balls)
1 c. balsamic vinegar
Optional:
2 T. high-quality extra-virgin olive oil to drizzle
Directions:
Thread the top half of one strawberry onto a wooden skewer with the hull facing up. Next, fold one basil leaf in half, dark side facing out, and add it to the skewer. Add one mini-Mozzarella ball, followed by another folded basil leaf, and the bottom half of the strawberry.
Repeat Step #1 with the remaining strawberries, basil, and Mozzarella until you have 16 completed skewers. Arrange on a serving platter and set aside.
To prepare the glaze, add balsamic vinegar to a small saucepan pan over medium-high heat. Cook, stirring frequently, until the vinegar is reduced to about 1/3 of its original volume.
Remove glaze from heat and let cool slightly. Drizzle over the skewers, along with some extra virgin olive oil, if desired. Serve immediately.
Enjoy!
Kathy
For a great saucepan that is just right for this job, try the All Clad Saucepan. With it being able to hold about a quart and a half its the perfect size for sauces, glazes or gravies. The All Clad Saucepan is non stick, dishwasher, and oven safe. After trying many different pans out I have found that I really love the All Clad cookware. Click on the link and try them out for yourself!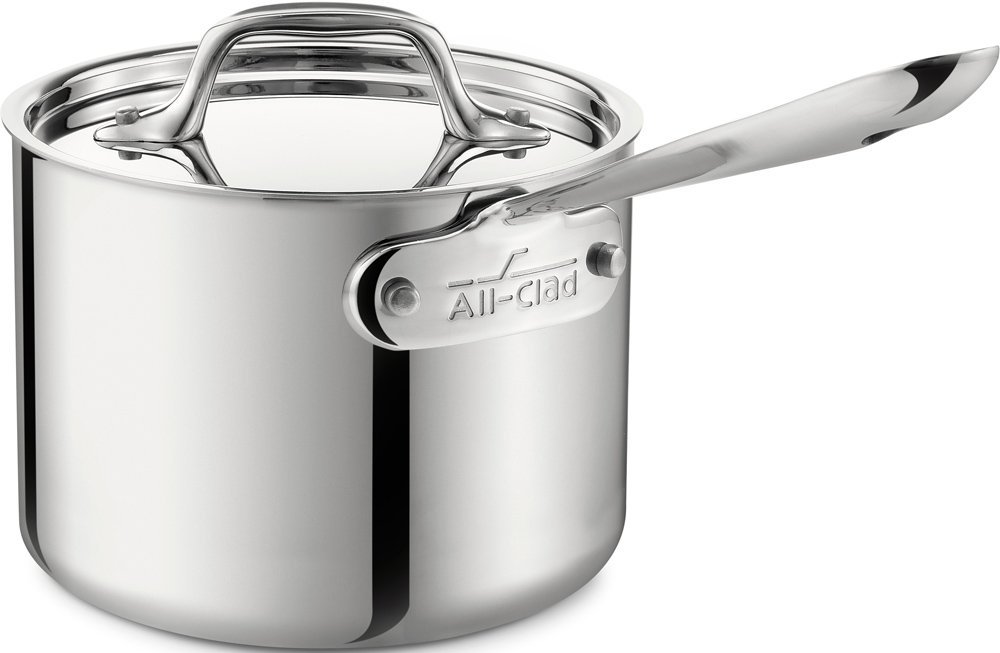 I really love to entertain so when I invite friends and family over I really love to wow them with a beautiful presentation. From tablecloths and linens to flowers and glasses I just love a beautifully set table. For a serving platter this time I used the Calypso Serving Platter. I had decided that I wanted my theme for that party to be green and pink with so much color I you cannot go wrong with a white serving platter to break up all the color and make your food look as amazing as it tastes! To pick one up for yourself click on the link!