Gluten Free Creamy Mashed Sweet Potatoes with Fresh Thyme
These rich and creamy mashed sweet potatoes are the perfect gluten free side dish for just about any holiday meal. However, they're so quick and easy to make, you'll want to enjoy them throughout the year.
What's more, sweet potatoes are as nutritious as they are delicious. They contain fewer calories and are higher in fiber, Vitamin A, and Vitamin C than their white counterparts.*
Prep time: 10 minutes
Cook time: 15-20 minutes
Serves: 6-8
Time-Saving Tip: The smaller the sweet potatoes are cut before boiling, the faster they will cook.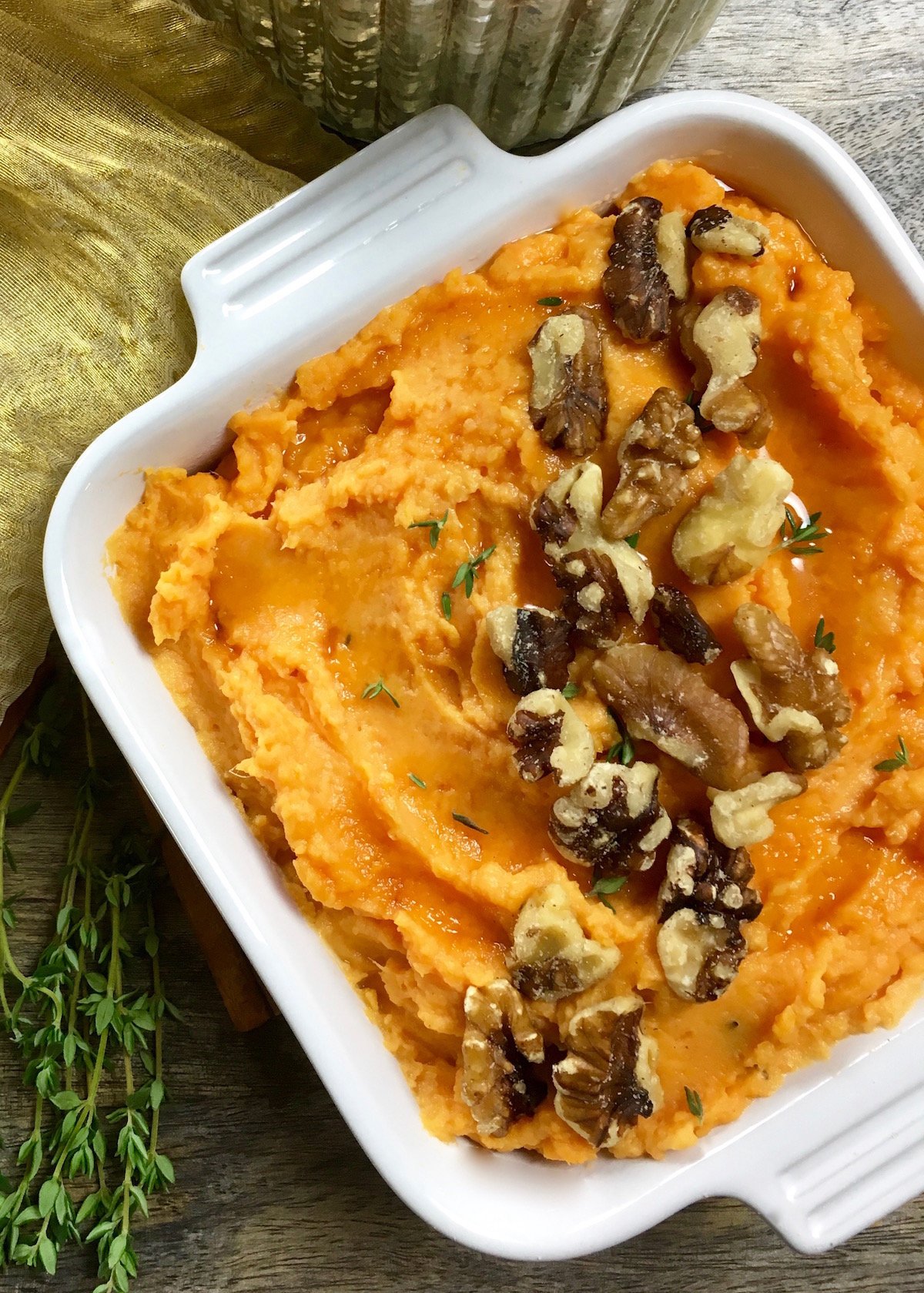 Ingredients:
4 large sweet potatoes, peeled and cubed
3 T. unsalted butter, room temperature
4 oz. cream cheese, softened
2-3 T. half and half
2 T. fresh thyme leaves, minced
2 t. ground cinnamon
1 t. ground all-spice
Sea salt and black pepper, to taste
Optional toppings:
Whipped cream cheese
Walnuts halves, toasted
Directions:
Place the sweet potatoes in a large pot and cover with cold water. Bring the water to a boil and cook until the potatoes are fork tender, approximately 15-20 minutes. Once the potatoes are cooked, drain thoroughly and return to the pot.
Add butter, cream cheese, and half & half to the sweet potatoes and mash with an immersion blender or a hand-held mixer. For a thinner consistency, add more half & half, if desired.
Once the potatoes are creamy, stir in thyme leaves, cinnamon, and allspice until well blended. Season with salt and pepper, to taste, and serve immediately topped with a spoonful of whipped cream cheese and/or toasted walnuts, if desired.
To make whipped cream cheese topping:
Blend 4 oz. softened cream cheese, 3 tablespoons half & half, and a dash of cinnamon with an immersion blender or hand-held mixer until light and fluffy. Cover and store any leftovers in the refrigerator and use wherever you enjoy regular cream cheese.
Enjoy!
Kathy
If you click on any of the links associated with this blog we will receive a small commission! Thank you for keeping me blogging!!
I love mashed potatoes! They are probably my favorite food besides ice cream!! For this recipe I used my Le Creuset Dutch Oven to cook these tasty sweet potatoes up. My dutch oven is one of my favorite items in my kitchen. Most dutch ovens are a little on the heavy side but the Le Creuset one has large handles that make moving it a lot easier especially because I have large hands to begin with. The interior has a enamel coating that resists chips and dings to prolong the life of the pot! You have to try this dutch oven out for yourself, click on the link and it will pop you over to where you can get one!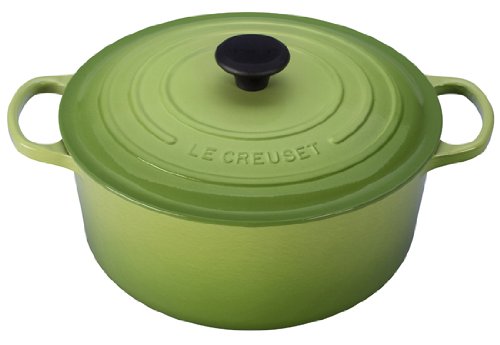 To whip up the potatoes I used my KitchenAid Immersion Blender! It has a 8 inch blending arm that easily reaches into deep pots and blended the potatoes to a perfect fluffy consistency. The one I linked on here comes with different attachments for chopping, blending, and whisking. Switching out the different attachments is super easy just twist off one and twist on another to switch between attachments. Click on the picture or link to check it out!