Gluten Free Sweet Potato Breakfast Hash
This gluten free recipe delivers such a gorgeous display of color with its rich oranges, deep purples, and gorgeous greens. But once you take a bite, you'll realize its beauty runs more than skin deep. Roasting the lightly seasoned vegetables brings out the full depth of their flavor to infuse every bite with a rich, savory sweetness that makes this one a true winner.
If necessary, use two half baking sheets or a larger three-quarter size sheet pans to allow enough room to spread the vegetables out in a single layer without overcrowding. This will allow them to roast evenly without steaming.
Tip: For best results, crack each egg into a small bowl before transferring onto the sheet pan. Repeat this process, one egg at a time, until all eggs are on the pan.
Prep time: 10 minutes
Cook time: 22-28 minutes
Serves: 6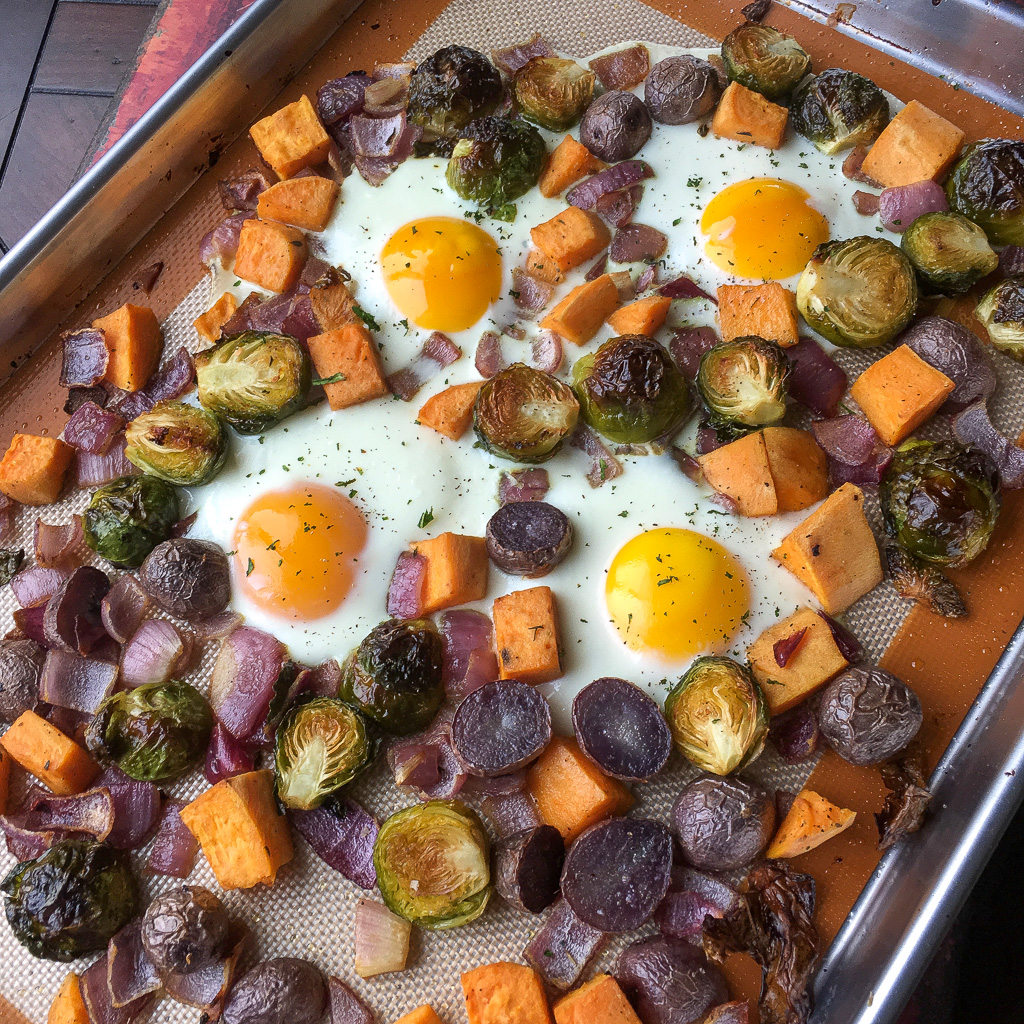 Ingredients:
2 large sweet potatoes, peeled and cut into chunks
1 lb. small purple potatoes, cut in half
8 oz. Brussels sprouts, cut in half
1 large red onion, roughly chopped
3-4 cloves fresh garlic, minced
1 t. onion powder
3 T. extra virgin olive oil
Sea salt and black pepper, to taste
6 large eggs
Directions:
Preheat oven to 425°F and line a large, rimmed baking sheet with parchment paper or a Silpat® baking mat. If using parchment paper, lightly spray with non-stick cooking spray. Set aside.
In a large mixing bowl, toss sweet potatoes, purple potatoes, Brussels sprouts, red onion, garlic, onion powder, and olive oil until vegetables are well coated. Season with salt and black pepper, to taste.
Spread the sweet potato mixture onto the prepared sheet pan in a single layer without overcrowding and roast in pre-heated oven for 8-10 minutes. Stir vegetables and continue roasting another 8-10 minutes, or until sweet potatoes are fork tender.
Remove sheet pan from oven and create 6 round, evenly spaced openings among the vegetables. Carefully pour an egg into each opening, keeping the yolk intact. Season with additional salt and pepper, if desired, and return pan to the oven.
Bake for 6-8 minutes, or until the egg whites are set and the yolks reach the desired level of doneness. Remove sheet pan from oven and garnish with dried herbs of choice, if desired, and serve immediately.
Enjoy!
Kathy
If you click on any of the links associated with this page we will receive a small commission! Thank you for your continuous support!!
For a great baking sheet you cannot go wrong with the Nordic Ware Baking Sheet. They are used by professionals and bake everything to perfection. I have had mine for years now and they still work as if they are brand new! These baking sheets are made with an all aluminum construction and provide superior heat conductivity! No warping either! Click on the link and check them out for yourself!!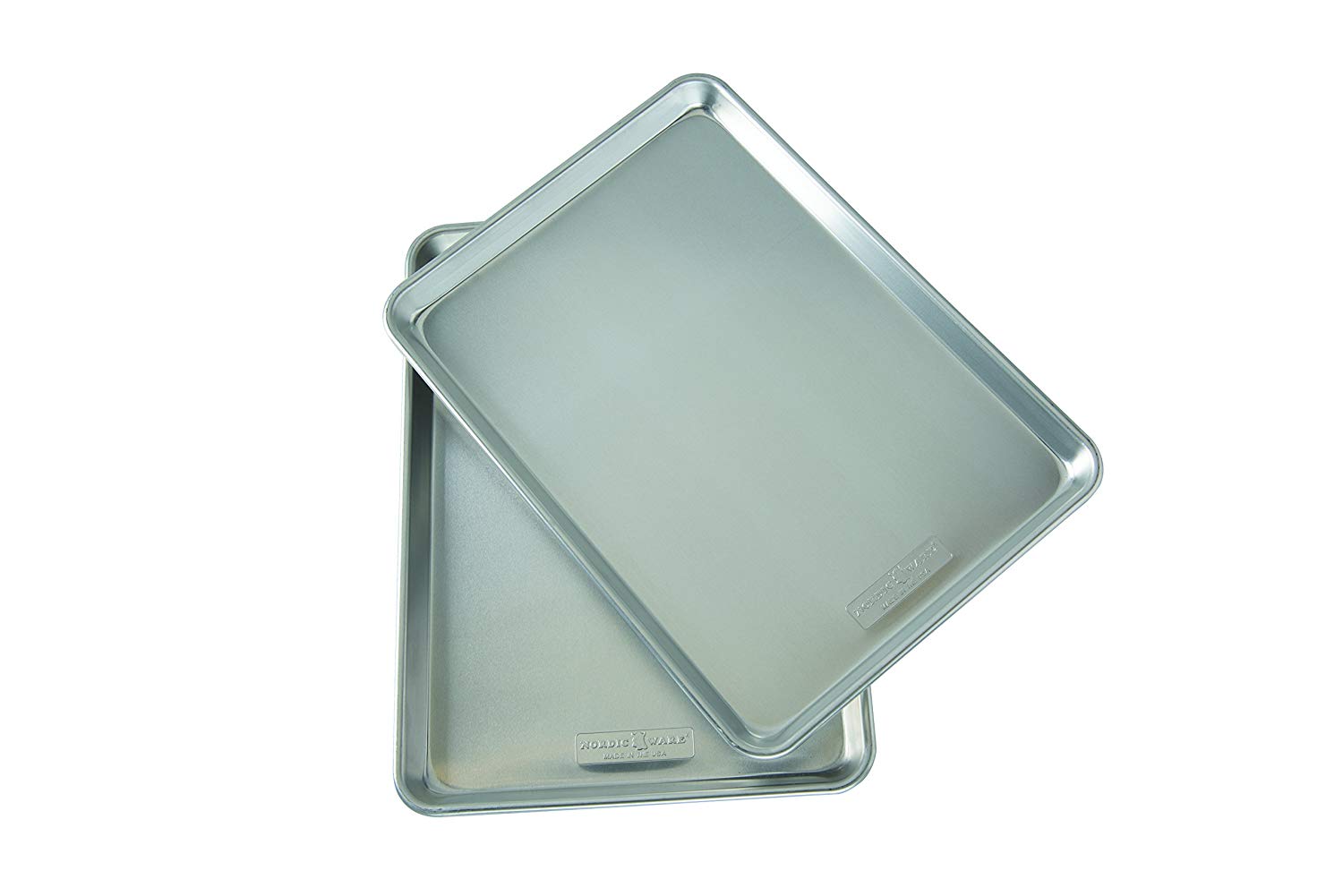 For easy clean up use a Silpat Baking Mat. They fit perfectly into the baking sheets I have and I love how they make clean up a cinch! Just a bit of soap and little bit of water and you don't have to sit there and scrub your pans, which if your like me and hate doing dish then you will love this product! Use it for anything from sweets to veggies to candies nothing will stick to these baking mats! Click on the link and it will pop you over so you can try it out for yourself!!