Creamy Instant Pot Gluten Free Rice Pudding
This creamy, custard-like gluten free rice pudding is so delicious and easy to make, it just might become your new favorite dessert. It is wonderful on its own with a sprinkle of ground cinnamon and maple syrup or with some fresh berries and whipped cream. For a truly decadent treat, serve warm with some homemade Blueberry Maple Compote.
Prep time: 5 minutes
Cook time: 25 minutes + time to come to pressure
Serves: 4-6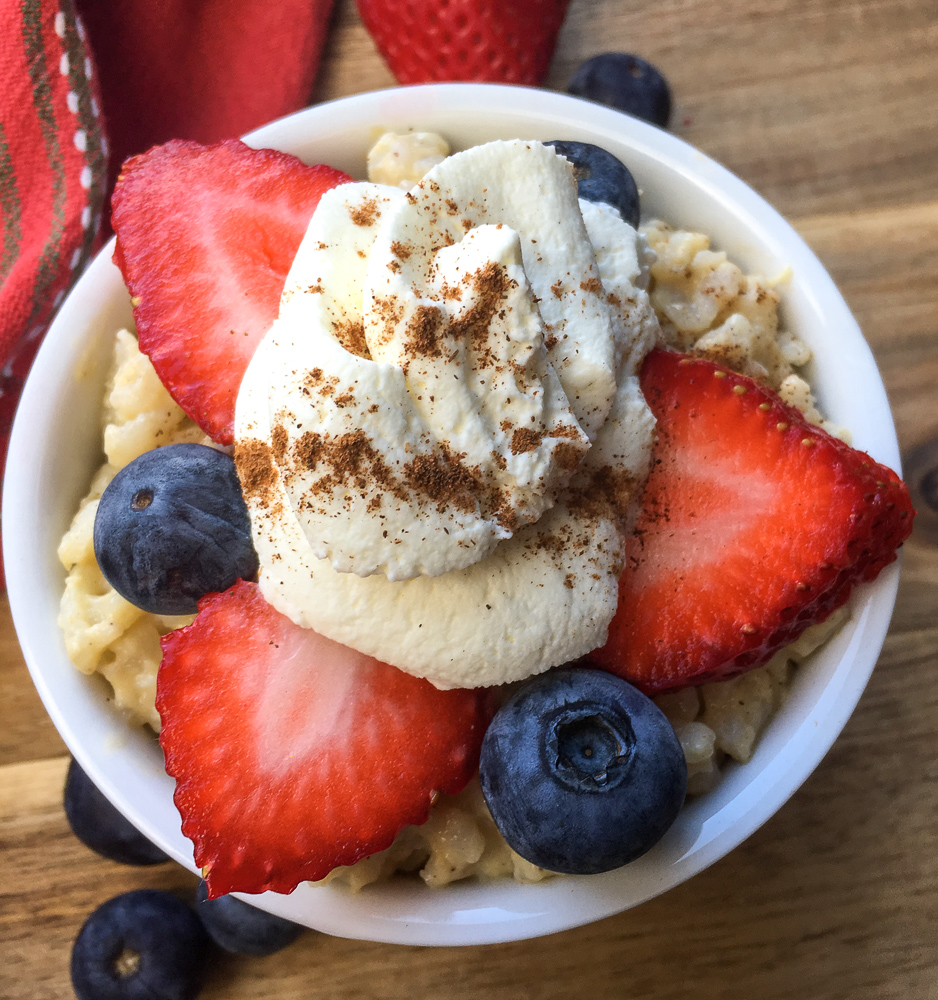 Ingredients:
2 T. extra virgin olive oil
1 c. Arborio rice, rinsed and well drained
2½ c. almond milk, divided
2 T. maple syrup
1 t. real vanilla extract
1 t. ground cinnamon
¼ t. salt
2 eggs
Optional toppings and garnish:
Fresh berries
Whipped cream
Warm berry compote
Ground cinnamon
Real maple syrup
Cinnamon sticks
Directions:
Add olive oil to Instant Pot and press the "Sauté" button. Adjust heat setting to normal. Add rice and stir until coated in the oil and lightly toasted, approximately 2 minutes.
Turn Instant Pot off and add 2 cups almond milk, maple syrup, vanilla extract, cinnamon, and salt. Stir to combine.
Add lid and lock into place. Press the "Manual" button and adjust setting to high. Set cook time to 10 minutes and set the pressure valve to "Sealing." After a brief pause, the Instant Pot will automatically start building pressure.
Meanwhile, whisk the eggs with the remaining almond milk in a medium-sized mixing bowl and set aside.
When the cook time is complete, turn the Instant Pot off to prevent scorching. Allow pressure to release naturally for 15 minutes, and then release the remaining pressure manually.
Unlock and remove lid and transfer one heaping spoonful of the hot rice mixture to the beaten eggs and stir to combine. Repeat with another spoonful of rice before slowly whisking the tempered egg mixture into the Instant Pot.
Press the "Sauté" button and adjust the heat setting to normal. Stir the mixture continually until the pudding thickens and the egg is thoroughly incorporated, approximately 3-4 minutes.
Turn the Instant Pot off and immediately remove the cooking container to prevent scorching. Allow pudding to cool slightly before serving or transfer to a storage container and press a layer of plastic wrap across the surface before placing in the refrigerator.
Serve warm or chilled topped with fresh fruit or warm berry compote and a dollop of whipped cream, if desired.
Enjoy!
Kathy
The Instant Pot is a must have for every cooks kitchen. When I first heard about it I was a little skeptical how can one machine do so much? I decided I had to try it out for myself so I bought one and now I'm a fan for life! If mine ever dies I will be ordering another right away! From meat to popcorn or even yogurt this thing does it all!! Click on the link and pick one up for yourself and give it a try you wont be sorry!!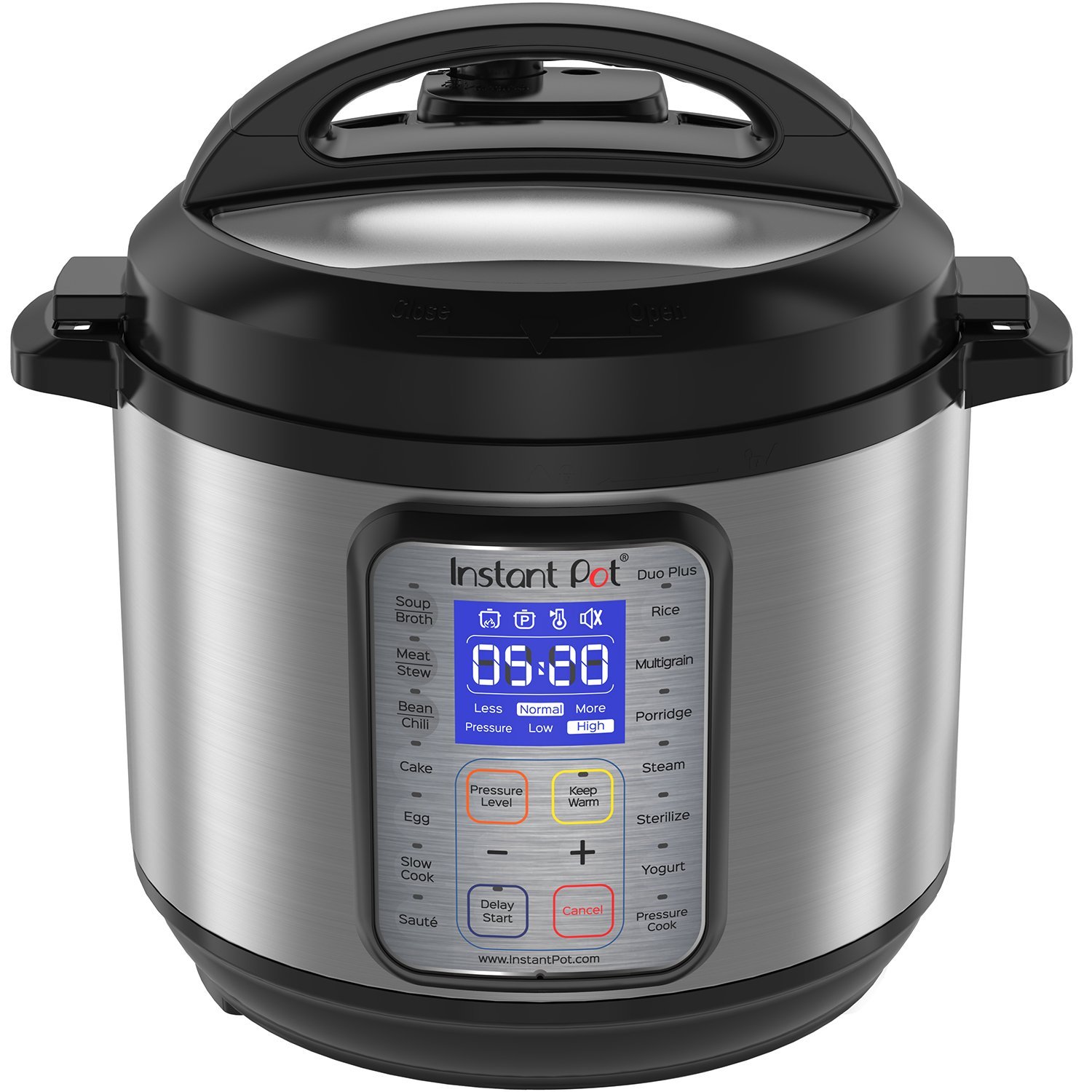 When it comes to vanilla extract most people just grab one off the shelf without second guessing. Just like anything there are good ones and okay ones out there. People ask me all the time how my cookies, whipped cream or crepes taste so amazing! Well ill let you all in on a secret! I use Butter Vanilla Emulsion! In every dish I use it in it just makes the flavor so rich and intense! You have to try it out for yourself click on the link to snag some for you stock!