Gluten Free Avocado Deviled Eggs
For a tasty twist on classic deviled eggs, give this slightly spicy gluten free version a try. The combination of avocado, red pepper flakes, and other spices add tons of extra flavor to an otherwise basic recipe.
Prefer more (or less) heat? Simply adjust the amount of crushed red pepper until you find the right balance.
Prep time: 10 minutes
Cook time: 15 minutes
Serves: 4
Tip:
Add white vinegar to the water when making hard-boiled eggs to make them easier to peel.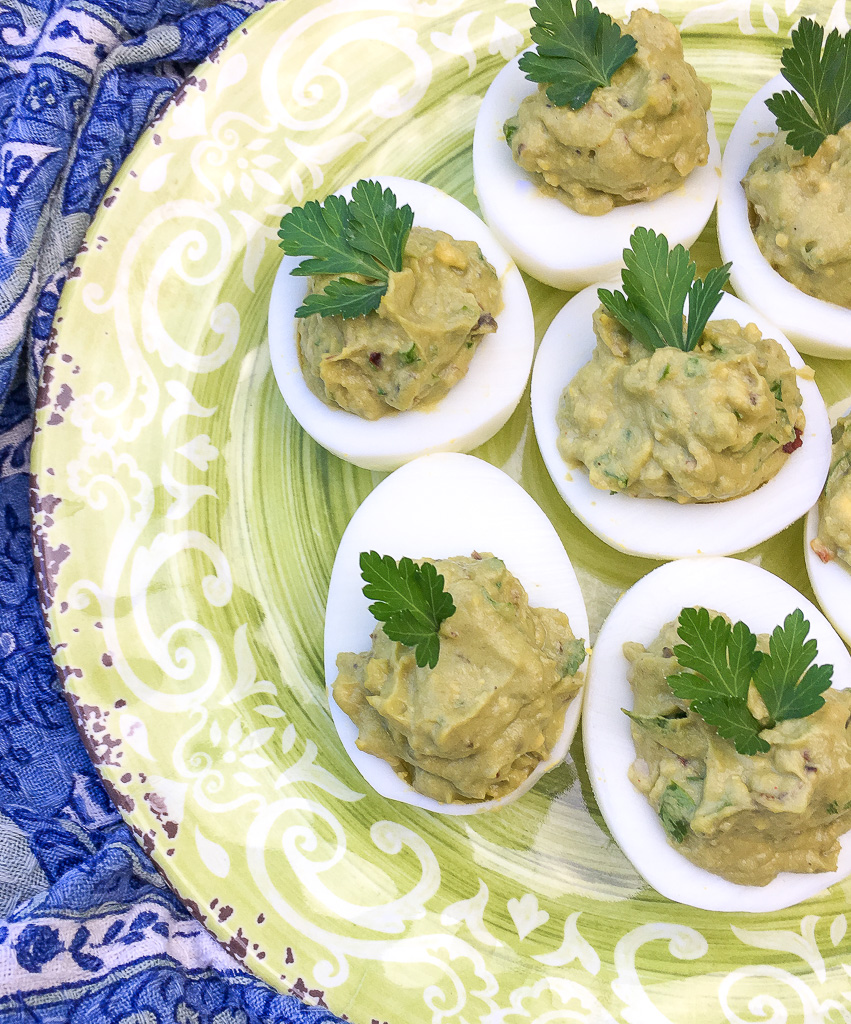 Ingredients:
8 large eggs
2 T. white vinegar
2 medium avocados
1 T. lemon juice
1½ T. avocado mayonnaise*
1 t. crushed red pepper flakes
½ t. garlic powder
½ t. onion powder
½ t. smoked paprika
Sea salt and black pepper, to taste
3 T. fresh parsley, minced
Directions:
Place eggs in a large pot and cover by an inch or two cold water. Add 2 tablespoons of white vinegar to the pot and bring to a rolling boil. Cover and turn off heat. Let the eggs sit on burner, covered, for 11-12 minutes.
Drain the eggs and rinse in cold water to stop cooking process. Once cool enough to handle, gently peel and slice each egg in half lengthwise.
Carefully remove the yolks with a spoon and transfer to a small mixing bowl. Set the cooked egg whites aside.
Add the avocado, lemon juice, avocado mayonnaise, red pepper flakes, garlic powder, onion powder, and smoked paprika to the bowl with the yolks. Season with salt and black pepper, to taste, and mash everything together until thoroughly combined.
Fill each egg half with a tablespoon of the avocado mixture and top with fresh parsley. Serve immediately.
Enjoy!
Kathy
If you click on any of the links associated with this blog we will receive a small commission!! Thank you for keeping me blogging!!
This recipe turned out fantastic!! I used my All-Clad 4 Quart Pot. All-Clad is professional quality cookware. These pots are nonstick and easy to maintain! All-Clad pots and pans are made with all stainless steel construction and are oven and broiler safe and also work on all cook tops including induction cook tops. These pots are super versatile and durable! Click on the link or picture to check them out for yourself!!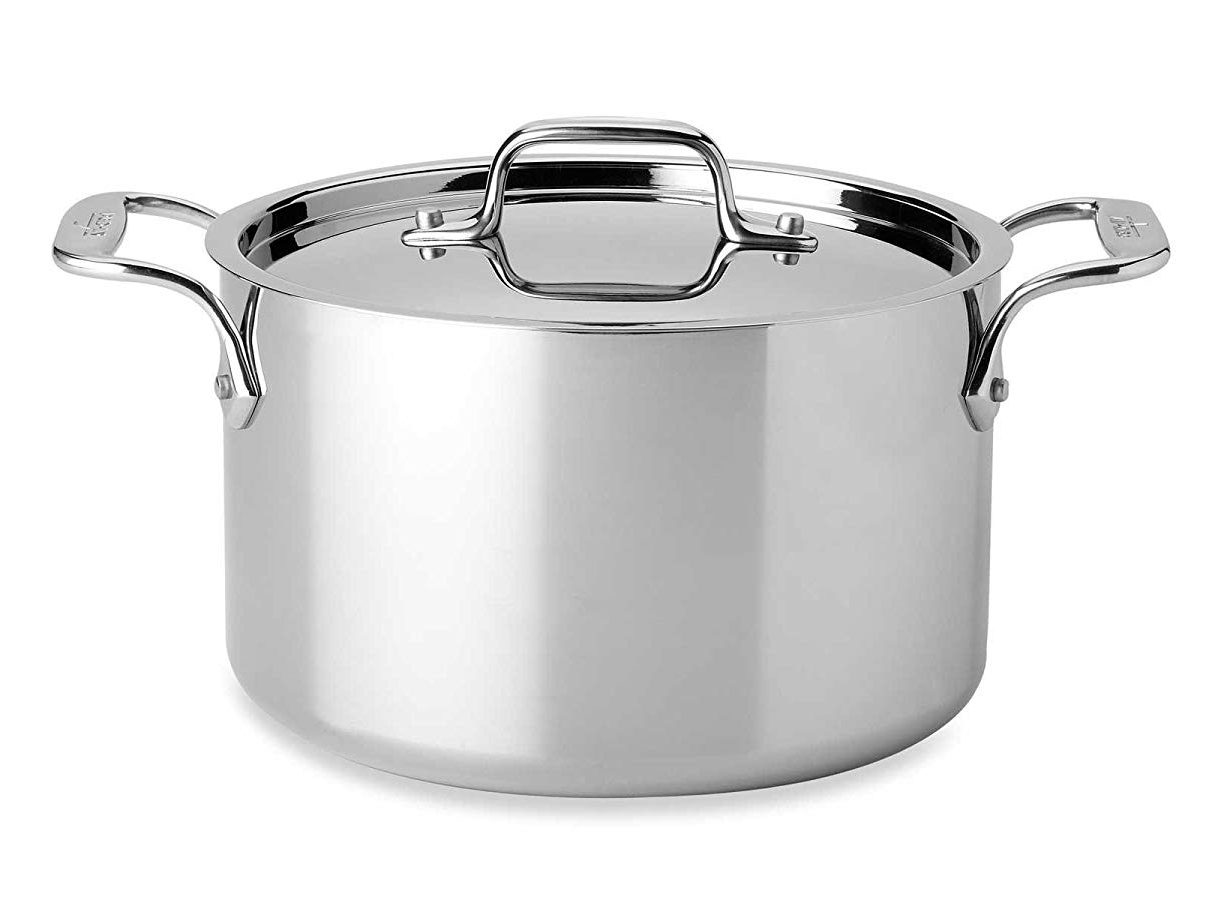 To mix all the ingredients for this recipe I used my Pyrex mixing bowls. The ones I have linked here come in three different sizes for all different applications. They are non reactive bowls which are microwave, dishwasher, and freezer safe. Perfect for all your mixing needs!! Click on the link and it will pop you over to where you can get some for your kitchen!!