Gluten Free Mediterranean Roasted Vegetables
Here's a great way to use up any leftover vegetables sitting in your refrigerator. If you don't have the vegetables used here, feel free to substitute any sturdy veggie you have on hand, such as carrots, fennel, parsnips, and eggplant.
Roasting deepens and intensifies the inherent sweetness of vegetables; so don't be surprised if this becomes a new family favorite!
Tip: This recipe calls for Herbs de Provence, but Italian seasoning can be used instead. This will alter the flavor profile a bit, but the result will still be delicious.
Prep time: 15 minutes
Cook time: 40-45 minutes
Serves: 4-6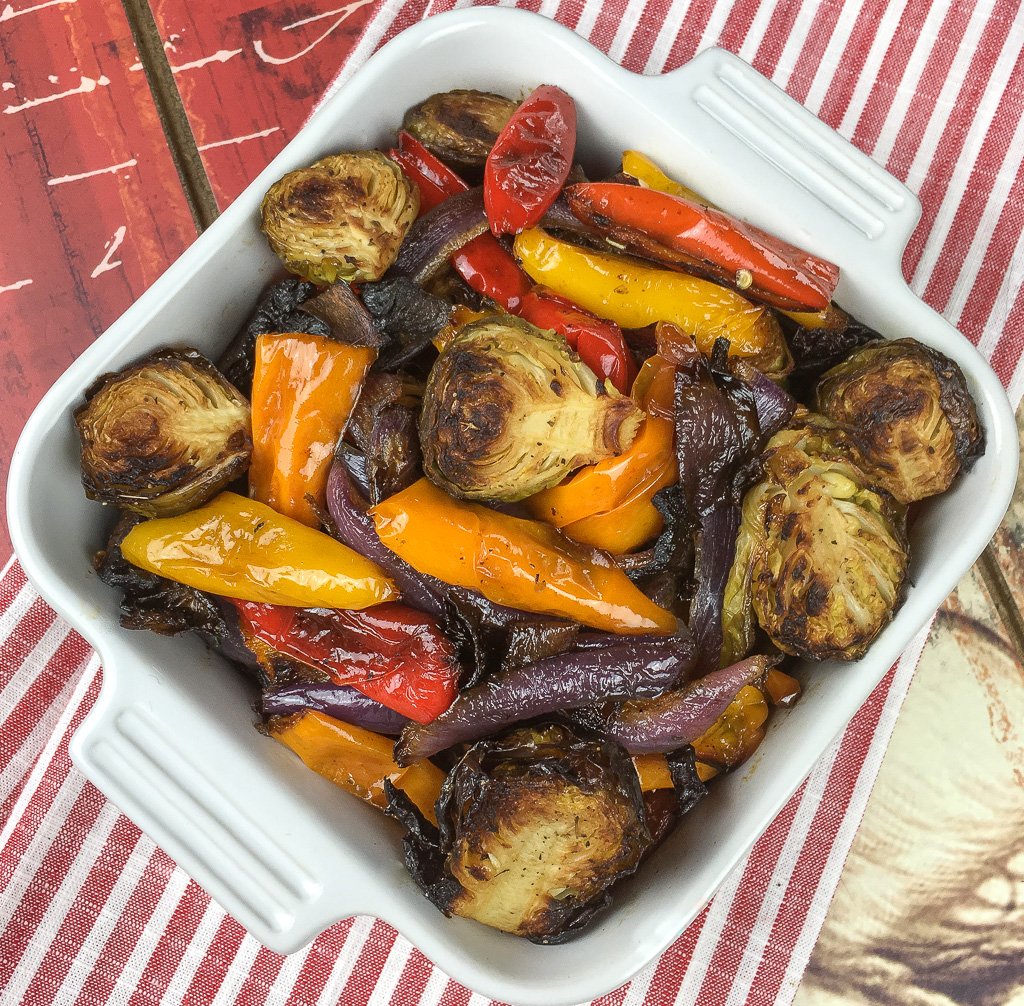 Ingredients:
1 lb. bag mini sweet peppers, seeded and cut in half
1 lb. Portobello mushroom caps, sliced
1 large red onion, sliced
1 lb. Brussels sprouts, trimmed and cut in half
2 t. garlic powder
2 t. Herbs de Provence (or Italian seasoning) (gluten free, check labels)
2 T. extra virgin olive oil
2 T. balsamic vinegar
Sea salt and black pepper, to taste
Directions:
Preheat oven to 425°F and line a large, rimmed baking sheet with parchment paper or a Silpat® baking mat. Set aside.
Add peppers, Portobello mushrooms, onion, and Brussels sprouts to a large mixing bowl. Add garlic powder, Herbs de Provence, olive oil, and balsamic vinegar and gently toss to combine. Season generously with salt and black pepper, to taste.
Arrange seasoned vegetables on prepared baking sheet in a single layer, being careful not to overcrowd. Use two large baking sheets, if necessary.
Place sheet pan in preheated oven and roast for 40-45 minutes, stirring halfway through, or until the vegetables are tender and develop a nice caramelized color. Remove from oven and serve immediately.
Enjoy!
Kathy
If you click on any of the links on this page we will receive a small stipend! Thank you for supporting my recipe addiction!!
I used my USA baking sheets for this recipe and it turned out fantastic! These baking sheets are some of the best that I have tried and recommend that you try them out for yourself. They are made of Aluminized steel which yields high performance in your baking and durably in these pans. These baking sheets also have a corrugated nonstick surface so they will not warp at high temperatures and allows for increased air flow for perfect baking every time, best part is they are produced right here in the USA!! Click on the link or picture to purchase some for your kitchen!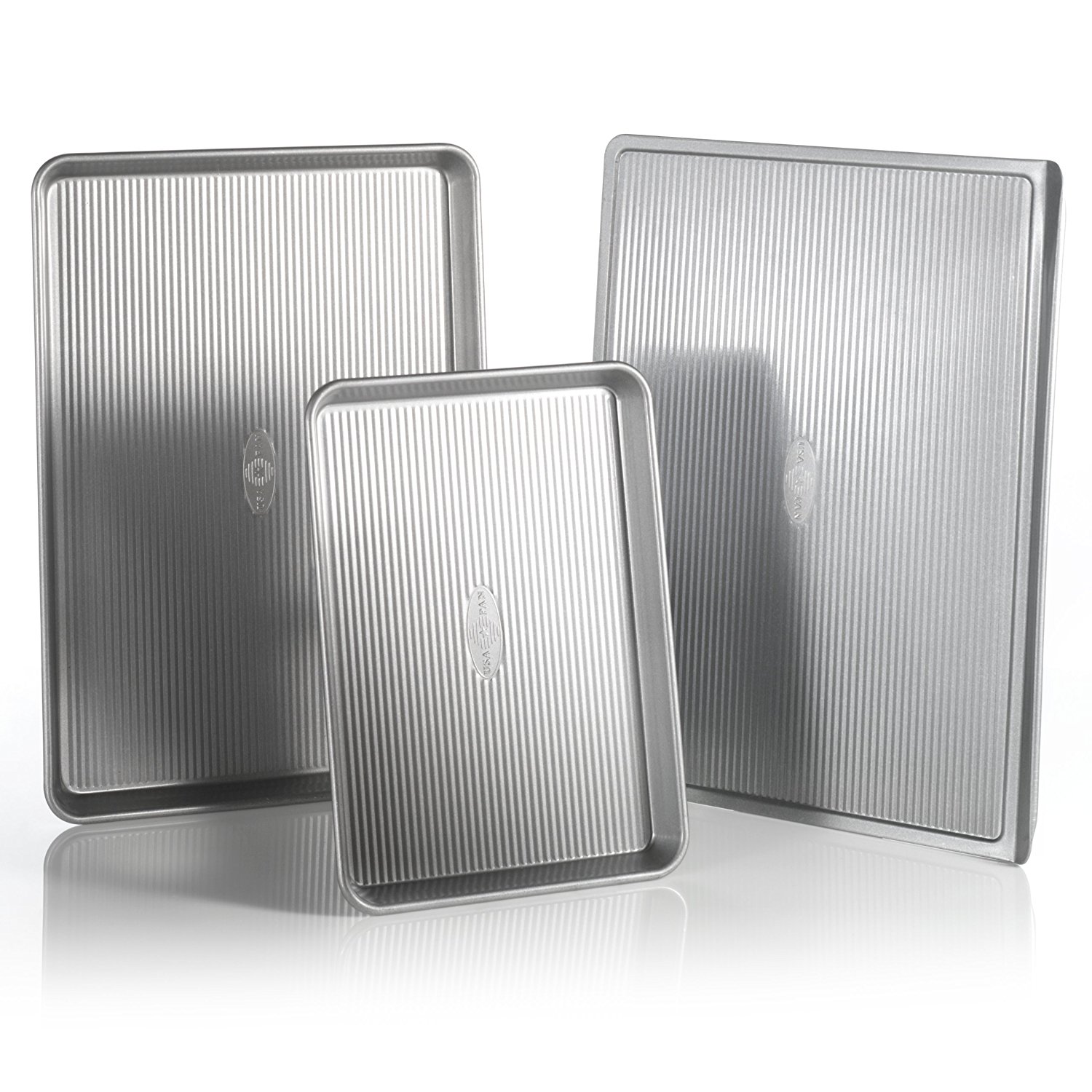 To ensure your baking sheets last a lifetime use a Silpat Mat to help keep them looking and functioning like new! Silpat Mats are made of fiberglass mesh and high grade silicone to promote even heat distribution and baking every time. They are used by all kinds of professionals and come very highly recommended by many chiefs and bakers. Best part is they make clean up a breeze just a bit of soap and water and they are ready for the next task. Make sure to follow all manufacturers instructions and do not cut on the mats! Click on the link to try them out!