Orange-Glazed Gluten Free Salmon with Asparagus
This quick and easy gluten free one pan dinner is the perfect healthy weeknight meal. From start to finish, you can have this delicious, complete meal on the table in less than 25 minutes!
Prep time: 5 minutes
Cook time: 15-18 minutes
Serves: 4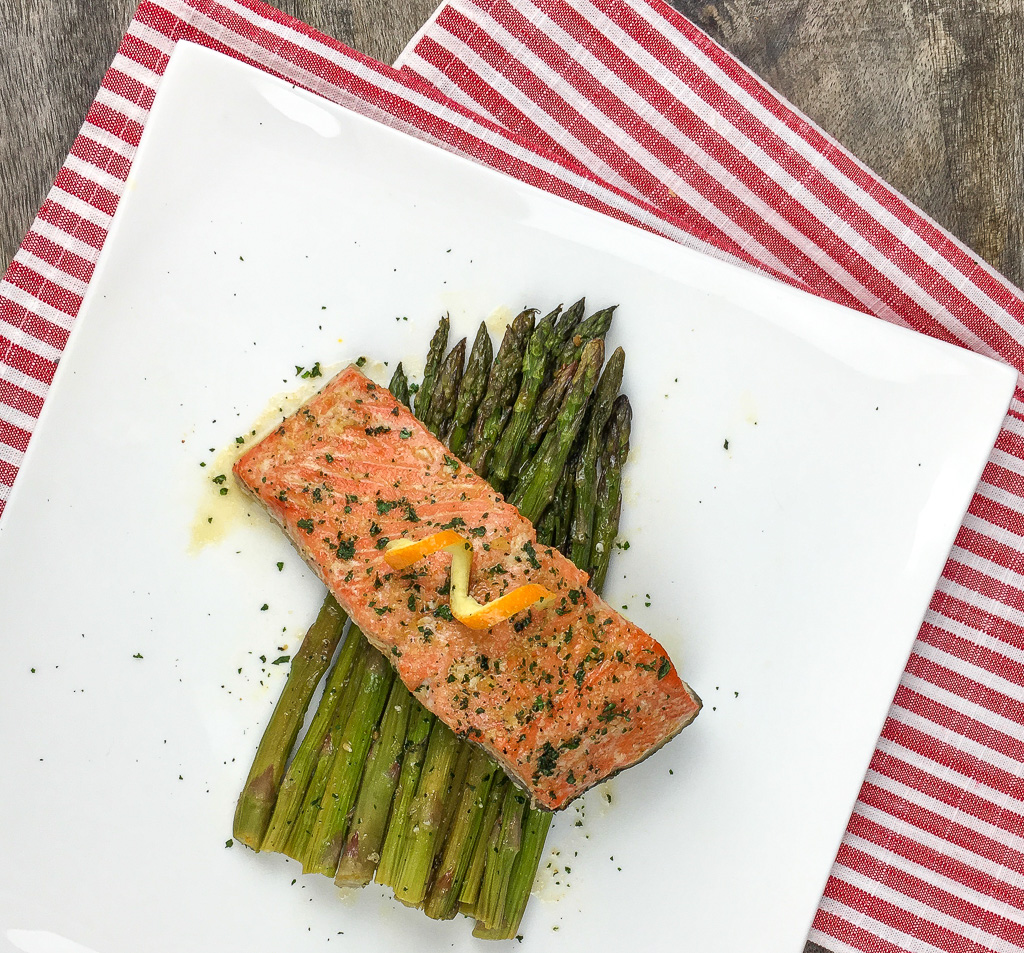 Ingredients:
4 6-oz. each salmon filets, preferably wild-caught Alaskan
3 T. fresh orange juice
2 t. honey
3 T. extra virgin olive oil
2 T. balsamic vinegar
2 garlic cloves, finely minced
1½ lb. asparagus, tough end removed
Sea salt and black pepper, to taste
Directions:
Preheat oven to 400°F and line a large, rimmed baking sheet with a piece of parchment paper or a Silpat® baking mat. Place the salmon filets skin side down in the center of the baking sheet and set aside.
In a medium bowl, whisk together the orange juice, honey, olive oil, balsamic vinegar, and garlic. Generously season with salt and black pepper, to taste, and brush over the salmon.
Add the asparagus to the bowl with the orange juice mixture and gently toss to combine. Season with additional salt and black pepper, to taste.
Arrange asparagus around the salmon filets in a single layer and place sheet pan in pre-heated oven. Bake for 15-18 minutes, or just until the salmon is flaky and the asparagus develops a bit of color, being careful to not overcook the salmon.
Remove from oven and serve immediately.
Enjoy!
Kathy
If you click on any of the links associated with this page we will receive a small commission. Thank you for your continuous support!!
When it comes to baking sheets you cannot go wrong with USA baking pans. They are nonstick and very durable! I do a lot of cooking and baking, these pans have held up to any task that I have throw at them. My favorite thing to make in these pans would have to be cookies! Who doesn't love fresh baked cookies? The USA baking sheets bake them to perfection with a gooey inside, crispy edge, and perfectly golden bottom they turn out amazing! These pans are a little on the expensive side but completely worth the investment! I have had mine for years and even with lots of use are in nearly perfect condition. Click on the link to try them out!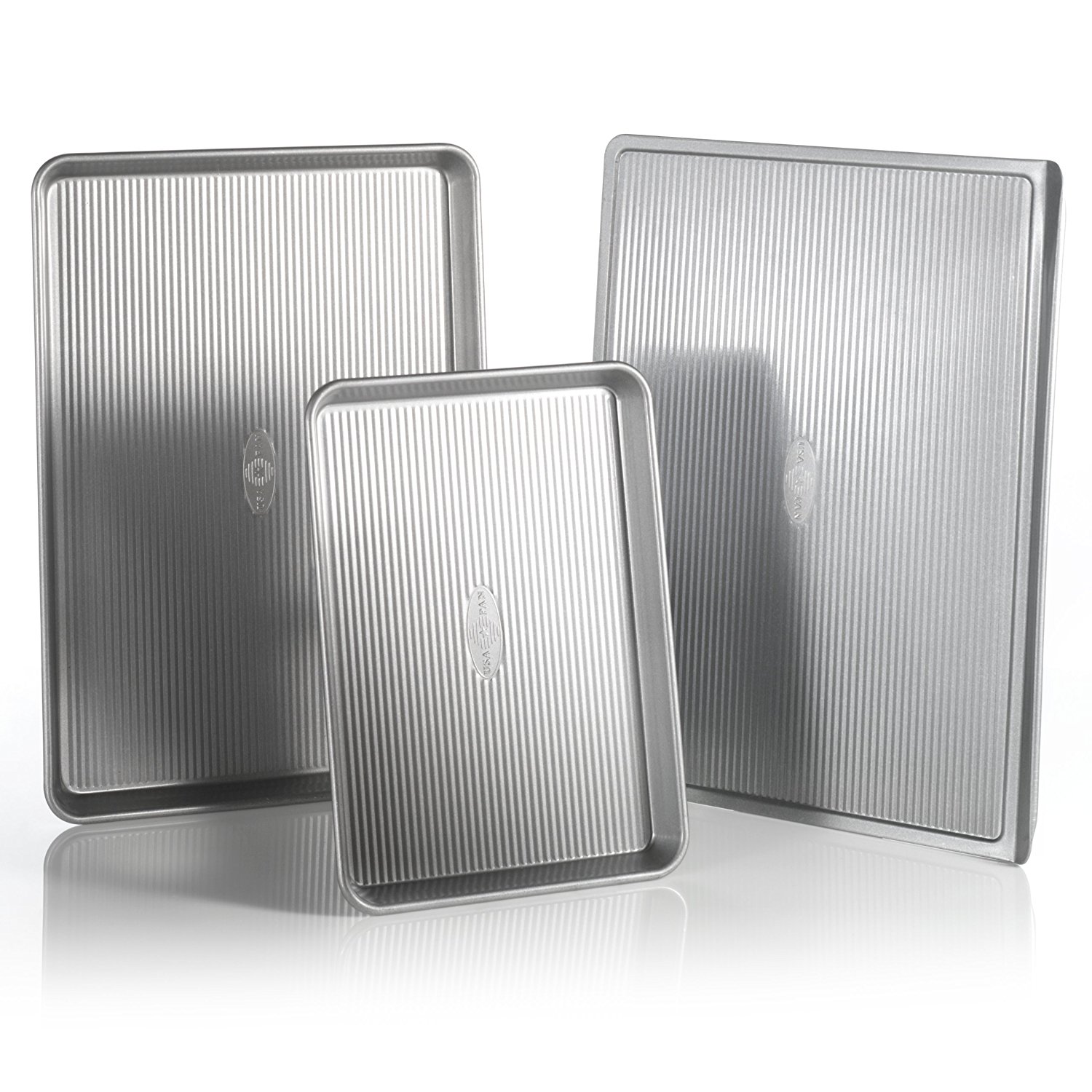 To help your baking sheets stand the test of time use Silpat baking mats! I love these mats because they save my pans from the use and abuse of all the cooking and baking they endure, while making clean up super easy! They fit perfectly into my baking sheets and provide even consistent heat distribution! These are the original baking mat and are a top quality product. Silpat baking mats are oven and freezer safe from temperatures ranging from -40 degrees Fahrenheit to 482 degrees Fahrenheit. Make sure to follow all manufactures instructions. Click on the link or picture below to check these out!!