Sparkling Apple-Ginger Gluten Free Punch
This gluten free punch is non alcoholic punch that can be enjoyed by the whole family. If you want to make it an adult only drink you can add exchange the sparkling water with a nice prosecco and add a splash of grand marnier orange liquor on top!!
Prep time: 10 minutes
Cook time: n/a
Serves: 4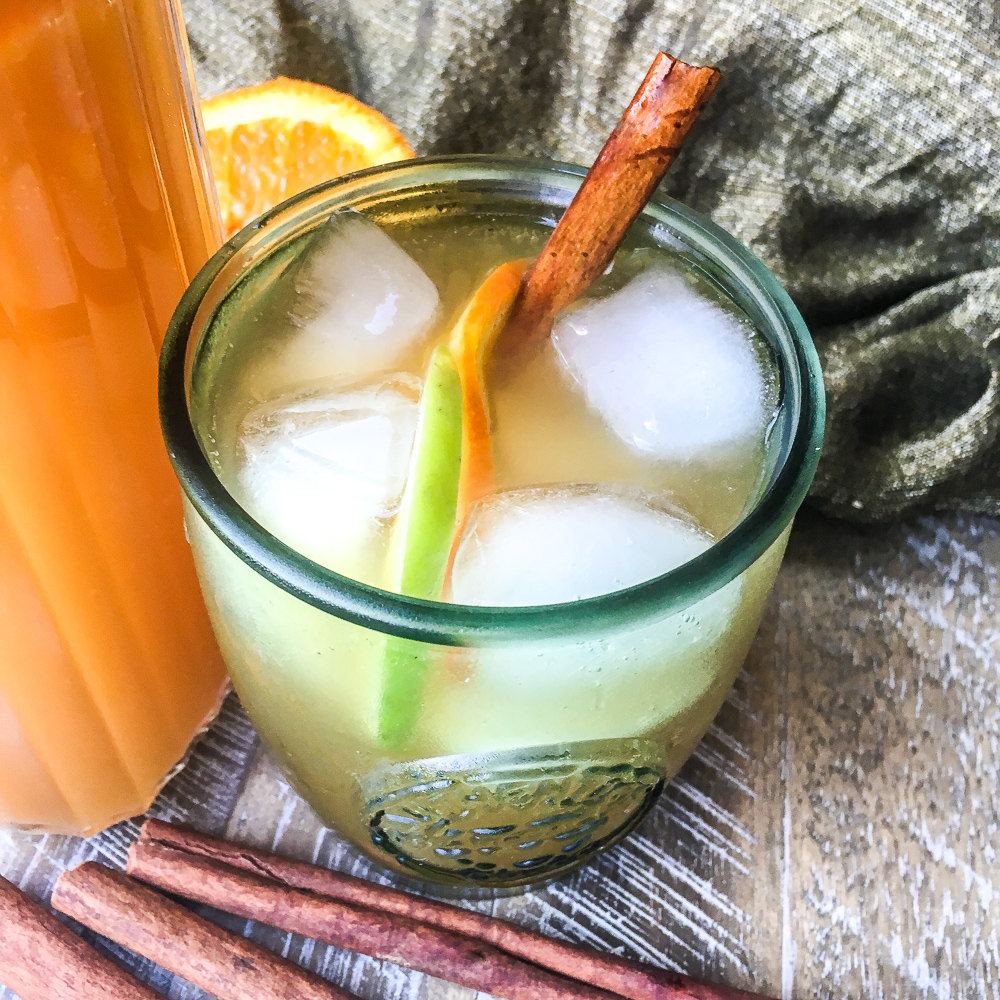 Ingredients:
2 c. fresh 100% apple juice
1½ c. sparkling water
2 t. ground ginger
1 small orange, thinly sliced
1 small apple, thinly sliced
Ice, to serve
4 large cinnamon sticks
Directions:
Add the apple juice, sparkling water, ground ginger, orange slices, and apple slices to a large pitcher or punch bowl and stir to combine.
To serve, fill tall glasses with ice and add a cinnamon stick, and fill with the sparkling apple ginger punch.
Enjoy!!
Kathy
If you click on any of the links associated with this page we will receive a small commission!! Thank you for supporting me and my recipe addiction!!
Growing up I always remember spending time in the kitchen with my grandma. Oh man the things that we would make together, I believe she is the reason I have such a passion for cooking and baking! When we were done cleaning up the kitchen after a long day of making all kinds of goodies we would sit down at the table and she would pour me a big ol glass of lemonade that she kept in the fridge for when my siblings and I were over. She had this beautiful white pitcher she made it in every time. I think it was her favorite dish in the house, wither it had lemonade in it or flowers that pitcher was always out, she told me that one day I would get her pitcher. Well the years went on and eventually the pitcher broke, she felt so bad knowing I loved that pitcher so I bought her and I matching white pitchers for her birthday. Of course it wasn't exactly the same one she had but for her this one is just as special, click on the link below and get yourself one for your kitchen who knows maybe it too will bring you memories.