Gluten Free Lemon and Dill Salmon with Herb Salad
Salmon is packed with omega 3 fatty acids that serve double-duty for your body: They promote proper brain function and they're great for your hair and skin. If you need another reason to try this healthy gluten free, delicious recipe – it only takes about 20 minutes to get on the table!
Tip:
Sauté the salmon for 3 minutes on each side for medium-rare, or up to 5 minutes on each side for well done. Total cooking time will vary depending on thickness of the filets.
Prep time: 10 minutes
Cook time: 10 minutes
Serves: 4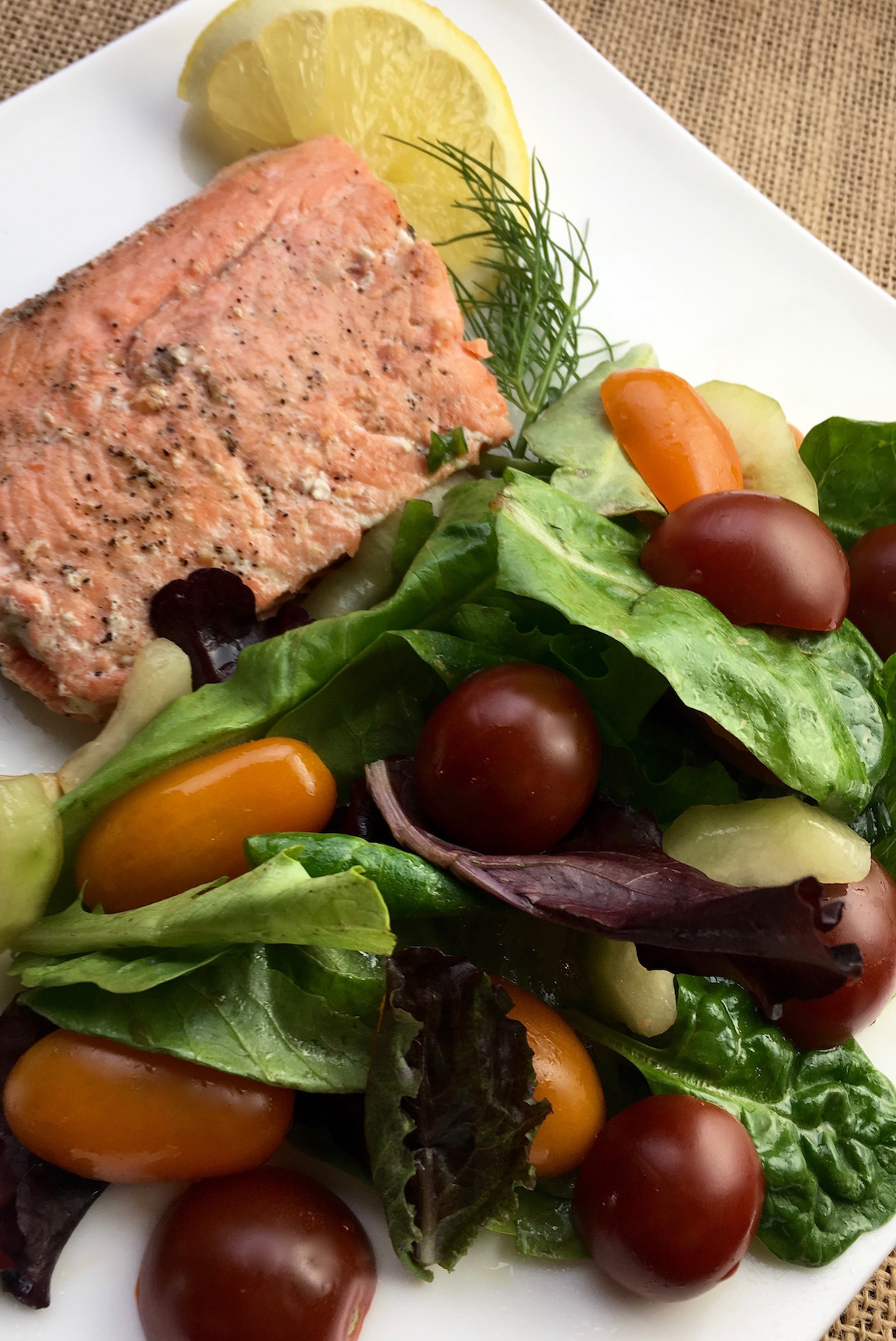 Ingredients:
1 T. extra virgin olive oil
4 6-oz. Alaskan wild-caught salmon filets
Salt and pepper, to taste
3 c. mixed salad greens
1 c. cherry or grape tomatoes, halved
1 medium English cucumber, peeled, cut in half and seeded
4-5 fresh dill sprigs, roughly chopped
¼ c. fresh mint leaves, chopped
¼ c. fresh basil leaves, chopped
1 T. Dijon mustard (gluten free, check labels)
2 T. extra-virgin olive oil
2 T. apple cider vinegar
1 fresh lemon, cut into wedges
For garnish:
1 fresh lemon, cut into slices
2 sprigs fresh dill
Directions:
Preheat the olive oil in a non-stick pan over medium heat. Season the salmon with some salt and pepper on both sides and place skin-side down in the hot pan. Sear for 3 – 4 minutes before carefully flipping the filets. Cook for another 3-4 minutes before removing from heat.
In the meantime, combine the mixed salad greens, tomatoes, cucumber, and fresh herbs in a large bowl and toss to combine. Set aside.
To make the dressing, whisk the Dijon mustard, olive oil, and apple cider vinegar in a small glass bowl and season with salt and pepper, to taste. I used a salad dressing mixer to mix my dressing. Pour dressing over the salad and toss to combine.
To serve, season the salmon with a squeeze of fresh lemon juice and a few dill sprigs. Serve with herb salad.
Enjoy!!
Kathy
If you click on any of the links on this blog we will receive a small stipend!! Thank you for keeping me blogging!!!
I love salmon!! When it came time to make this yummy salad is was excited because I knew I would get to use my Le Creuset skillet to cook the salmon. I have talked about this skillet many many times before and it is one of the staples in my kitchen. It distributes the heat evenly over the surface of the skillet and heats up quickly. With it being non stick it makes clean up a cinch even when cooking steak. Click on the picture or link to check it out!!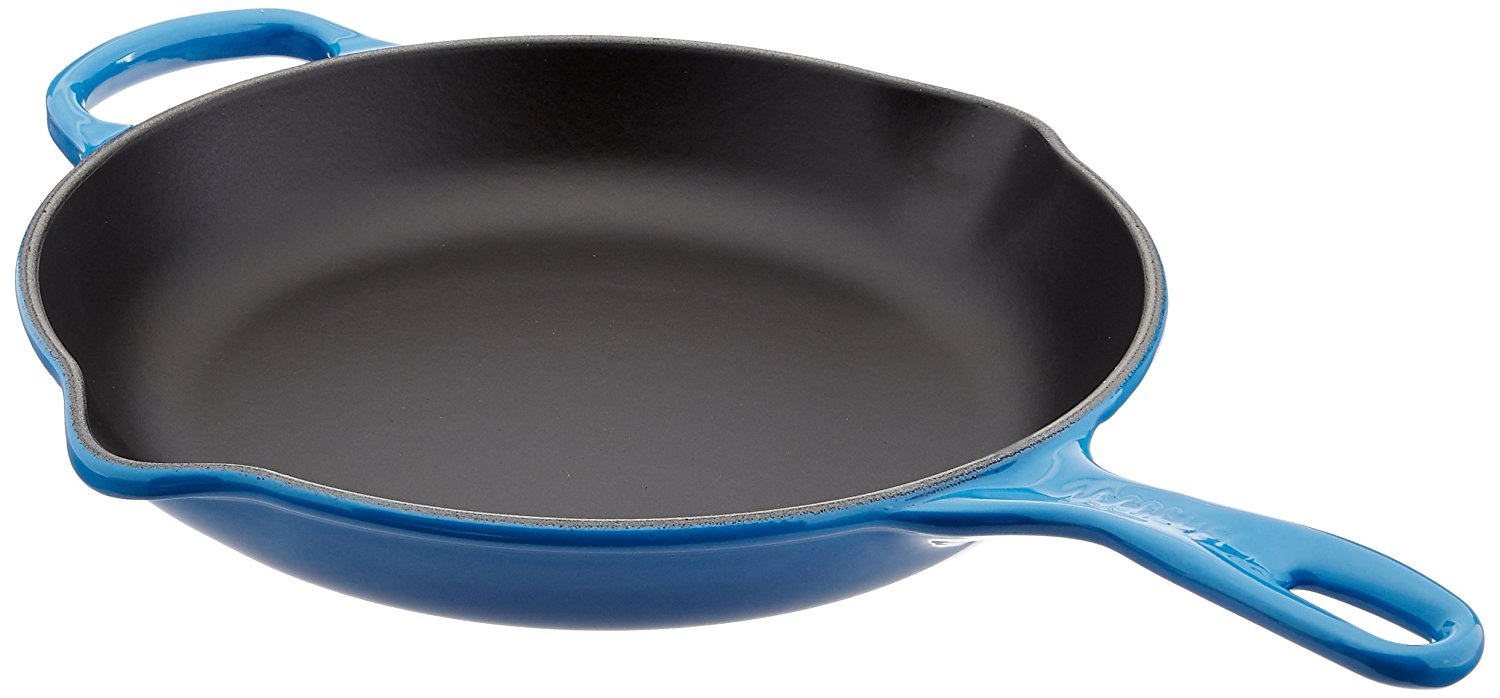 For quick and easy mixing use this Salad Dressing Mixer. This dressing mixer has a built in twisted stirring stick to mix your ingredients together. All you have to do is open the top, pour in the ingredients, secure lid tightly, and squeeze the handle to mix well. This salad dressing mixer is easy and convenient. The best part is if you don't use it all just pop it in the fridge to use at a later date!! Click on the link to get one for your kitchen!