Slow Cooker Pulled Pork Gluten Free Lettuce Wraps
This delicious gluten free low-carb pulled pork recipe takes only 10 minutes to put together. After that, you're free to do something else while your slow cooker transforms it into a nearly effortless melt-in-your-mouth dish your family will love.
For even tastier results, allow pork to sit in its yummy juices once you've pulled it apart. This will allow it to absorb even more of that great flavor!
Prep time: 10 minutes
Cook time: 4.5 – 6.5 hours
Serves: 4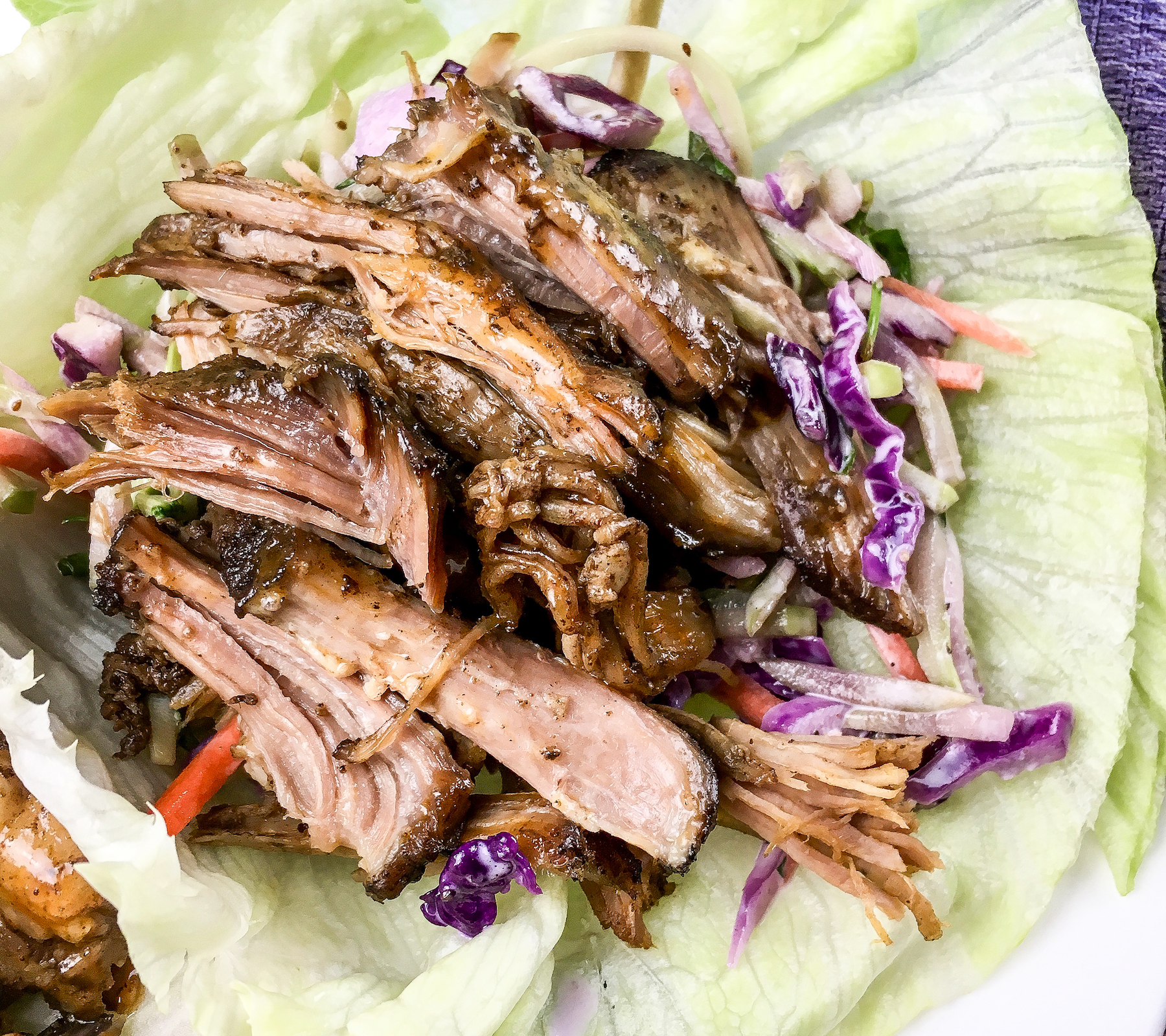 Ingredients:
2 lbs. pork shoulder
2 t. onion powder
1 t. garlic powder
2 t. dried rosemary
2 t. smoked paprika
½ t. cayenne pepper
1 t. ground fennel seeds
2 t. cocoa powder
Sea salt and black pepper, to taste
1/3 c. organic sugar-free chicken broth (gluten free, check labels)
8 iceberg or butter lettuce leaves
Directions:
Combine all spices and the cocoa in a small bowl and season with salt and black pepper, to taste. Rub the spice mix all over the pork shoulder and transfer to a 5 or 6-quart slow cooker crock. Add the chicken broth to the crock and cook on high for 4 hours or on low for 6.
Once the cooking time is complete, use two forks to pull the pork apart while it is still in the slow cooker crock. Allow the pulled pork to remain in the juices with the slow cooker set to "warm" for 20-30 minutes to absorb more flavor.
To serve, fill each lettuce leaf with some crunchy broccoli slaw and top with some pulled pork.
Enjoy!
Kathy
If you click on any of the links on this page we will receive a small commission!! Thank you for your continuous support it is greatly appreciated!!
I love slow cooker meals. Its just so easy to pop in the ingredients, set it, and let it do its thing! The Crock Pot I linked on here is one of my favorites!! Its one of the newest ones they have come out with and I've had it for a few months now and wow I'm super impressed with what this thing can do!! This 6 Quart Crock Pot not only slow cooks but it can saute, roast, bake, and steam making it a 5 in 1 Crock Pot. I have made all kinds of yummy things so far and can't wait to try more!! Click on the link and give this one a try!!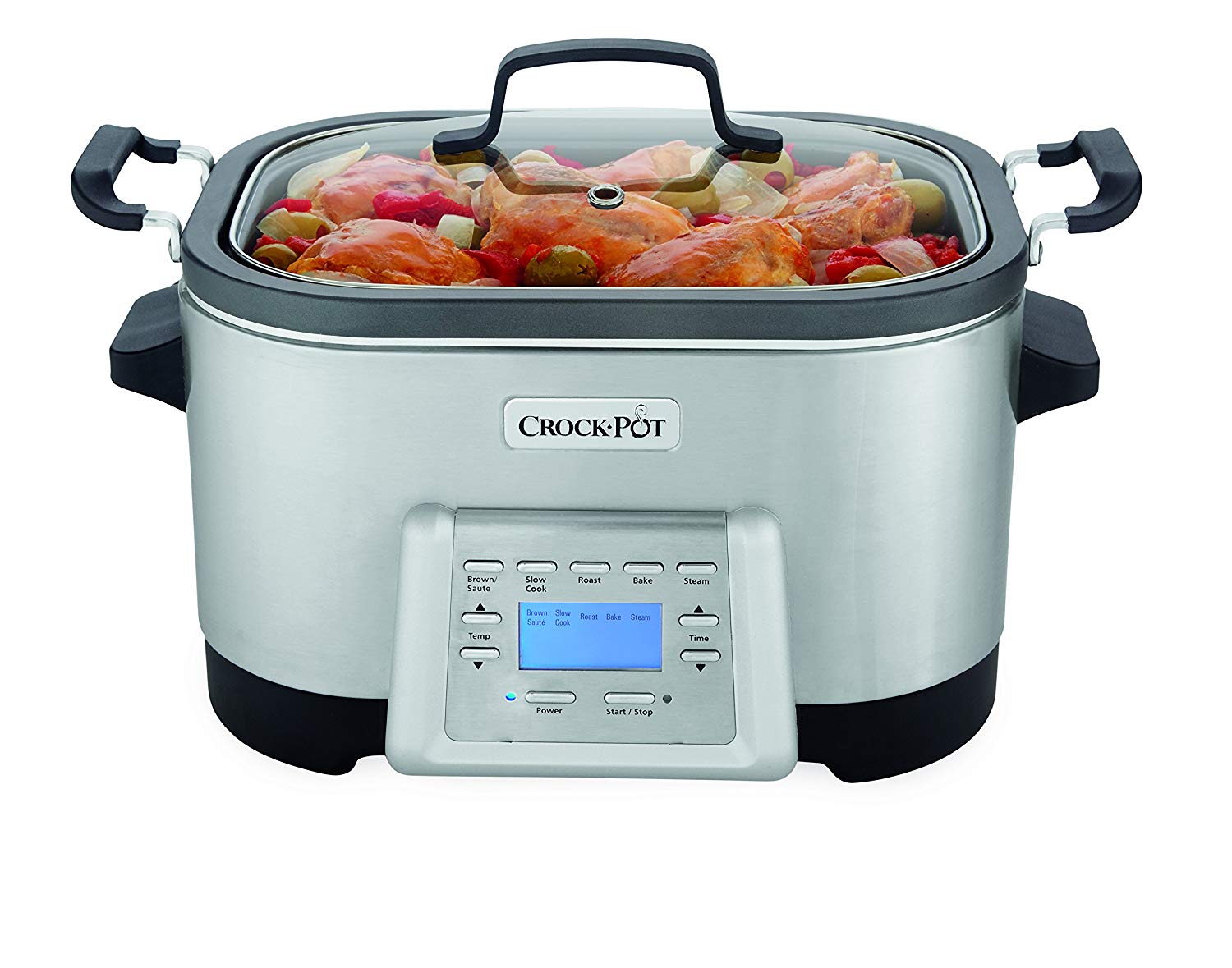 When it comes to mixing up the spices for the rub in this recipe you don't need a super fancy bowl or anything! Heck you can use a cereal bowl and it would work just fine!! I used my small pyrex dish to mix it all up. The Pyrex mixing bowls I linked here are come in a three pack and are all different sizes for all different applications. I use mine for cake mixes, spices, salads, and literally anything else you can think of!! The best part is they are dishwasher safe!! Click on the picture or link and get yourself a set!!