Super Easy Crisp & Crunchy Gluten Free Broccoli Slaw
This super quick gluten free recipe is perfect for those nights you want a light and tasty side dish without pulling out another pot or pan. Just toss the ingredients into a large bowl and give it a quick stir to combine ~ and viola! You have a satisfying side dish or a crunchy filling for sandwiches or lettuce wraps.
Planning Tip: You can serve this recipe immediately at room temperature. However, for best results, cover and place in the refrigerator for a couple hours (or overnight) to give the flavors a chance to combine.
Prep time: 5 minutes
Cook time: n/a
Serves: 4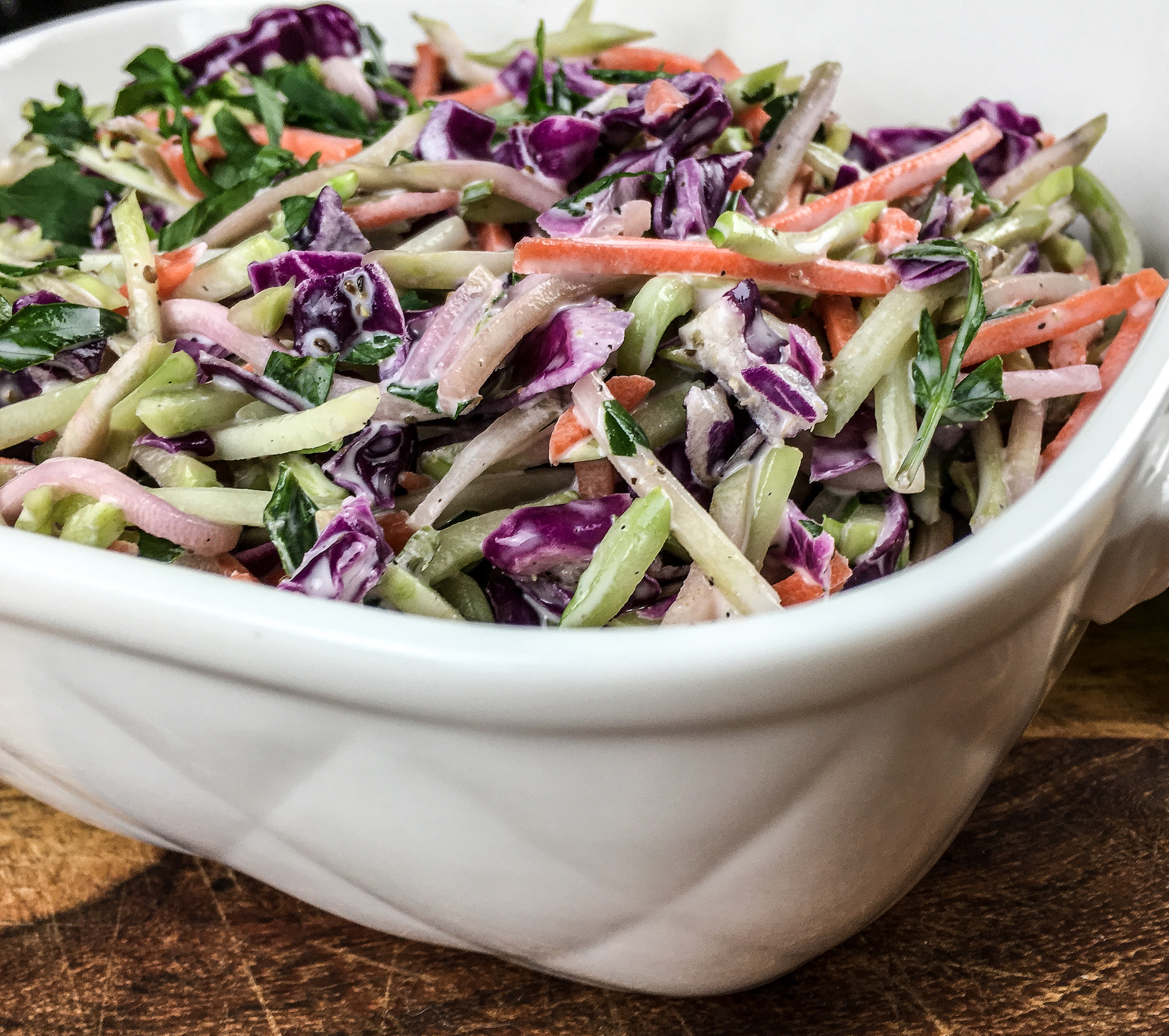 Ingredients:
1 12 oz. bag organic broccoli slaw
¼ c. fresh parsley leaves, chopped
2 T. avocado oil mayo
1 T. apple cider vinegar
1 t. whole celery seed
Sea salt and black pepper, to taste
Directions:
Add broccoli slaw, parsley, avocado oil mayonnaise, cider vinegar, and celery seed to a large glass or other non-reactive bowl and stir to combine. Season with salt and black pepper, to taste.
Serve immediately or place in the refrigerator for a couple hours to chill, if desired.
Enjoy!
Kathy
If you click on any of the links on this blog we will receive a small commission!! Thank you for keeping me blogging!!
This super easy side dish comes together in no time and is perfect for get together's. To mix up this recipe I used my large pyrex mixing bowl. The pyrex mixing bowls are perfect for all your mixing needs from salads, pancake mix, to melting chocolate. They are freezer, microwave, and dishwasher safe. Click on the link to check them out, the ones I put on here come in a three pack.