I used to sell "craft" items at our local boutiques. My sister and I would make floral arrangements, Christmas ornaments, table clothes, painted wood items and all kinds of stuff. I remember one year we had made these angel tree toppers.
You would have thought they were gold! We literally had a "run" on the bank. People were pulling boxes out from under our table and searching for more of them. That was a wild weekend. We went home that day and made a bunch more for the next day. That was a good show for us. 
We would also sell baked goods and mixes too. This is where I got the idea for decorated Halloween candy treats. All you need is 2 pieces of 12×12 scrapbook paper (one was printed on both sides) and a package of scrapbook edgings that you would use to decorate the bottom of a page. Very easy on your gluten free budget.

Halloween Candy Treats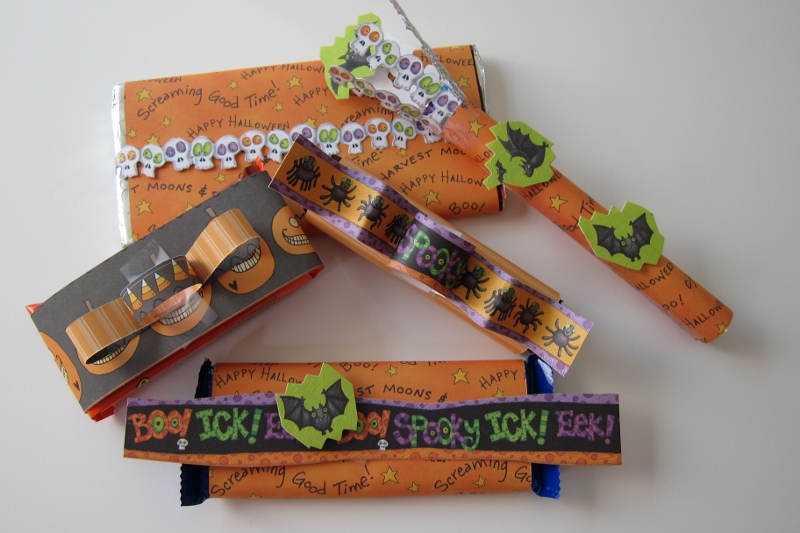 Just cut the paper to fit around the candy bar you want to give as a gift. Adhere with tape on the back and decorate with stickers, cut-outs, the scrapbook edgings, or anything you happen to have sitting around. Great way to use up odd's and ends. 
Those two pieces of paper were enough to decorate all the bars in the photo. I had enough left to decorate another 4 to 5 candy bars.  This is a very inexpensive way to make something plain look fabulous.
Make sure to use this idea for Christmas, Easter, Mother's Day, 4th of July, any holiday or gift giving occasion you can think of.
Happy Halloween!
Kathy
If you're looking for ideas for your Halloween Party, grab my book: Gluten Free Halloween Cookbook.
Loaded with lot's of fun and easy ideas for your party. More about decorating yummy treats than a baking book. Lots of great ideas in here.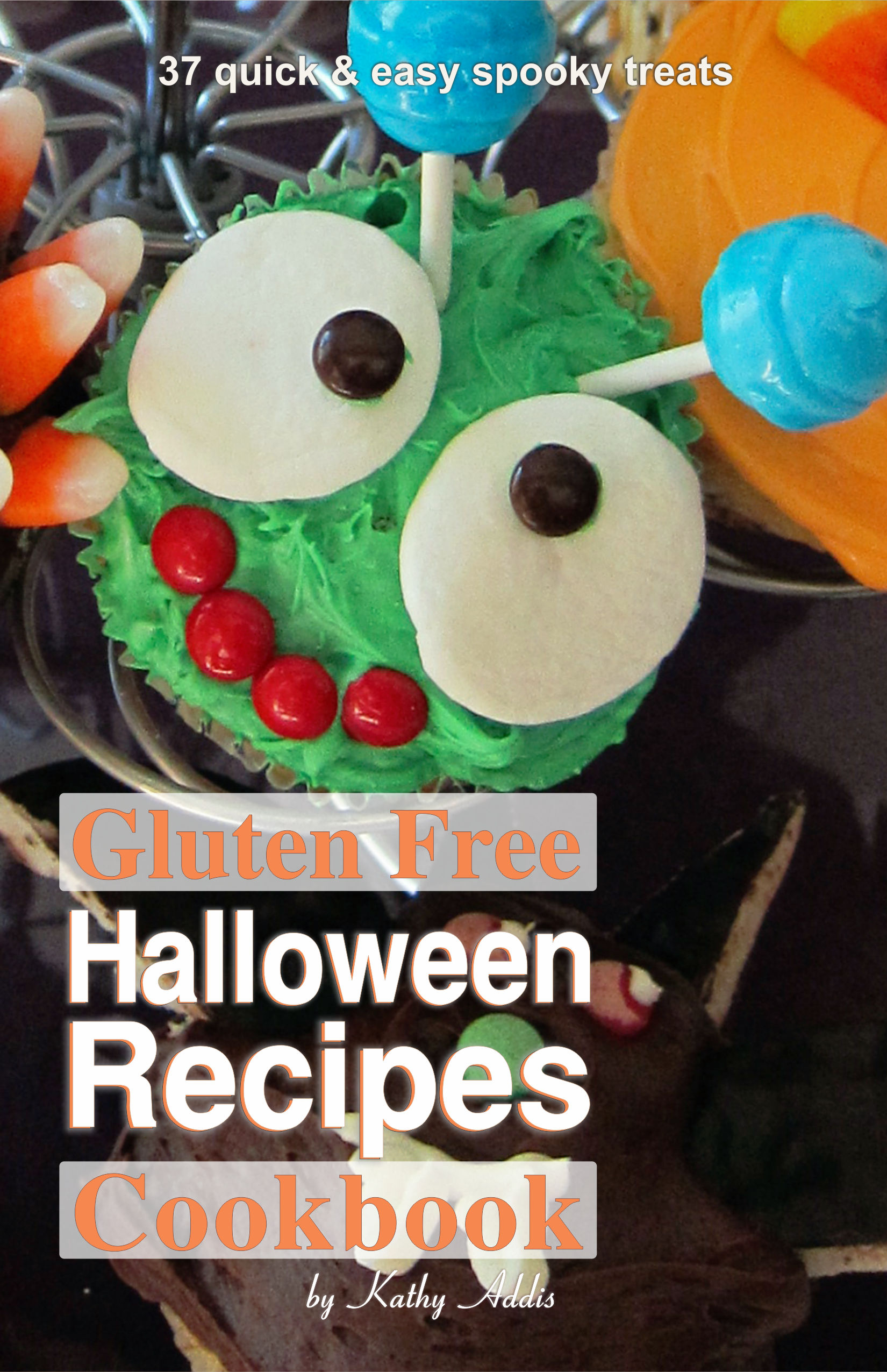 If you need some help on where to get scrapbook papers, take a peek at this link for Amazon to get you started: