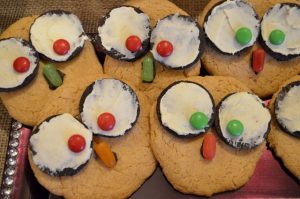 Fall is such a fun time to get creative with your baking. There are so many awesome ideas to chose from. Here's one that I  couldn't resist.  These playful gluten free owl cookies are made with gluten free chocolate sandwich cookies that you separate and make into big eyes for each owl cookie. Aren't they cute?
Go ahead and make some for your Halloween party or set the out for a fall or Thanksgiving get together.
Halloween Peanut Butter Owl Cookies
Ingredients:
1 package gluten free yellow cake mix (I like King Arthur brand)
1/3 cup water
1 cup creamy peanut butter
2 eggs
1 package gluten free chocolate sandwich cookies (you'll need 16 cookies)
1 container gluten free chocolate frosting
32 candy coated chocolate pieces
16 orange jelly beans (Mike & Ike's would work too)
Directions For Cookies:
Preheat the oven to 375 degrees.
Line the cookie sheets with parchment paper. Pour half of the dry cake mix into a large mixing bowl. Add the water, peanut butter, and eggs and beat with an electric mixer on medium speed until smooth. Beat in the rest of the cake mix.
Scoop out dough using a 1/8 cup measuring cup. Roll into a ball using your hands and place on the prepared cookie sheets. Gently pat out to a 3 inch circle. Bake 6 cookies at a time for 10-12 minutes. Cool for one minute and then transfer to wire racks and cool completely.
Makes 16.
To Make into Owls:
Twist the chocolate sandwich cookies apart. If the white middle gives you trouble just use a knife and spread the filling on both sides. "Glue" the sandwich cookie halves to the "owl body" for eyes using chocolate frosting. Then "glue" on the chocolate candy pieces for the pupils. Next "glue" the jelly beans for the beak. Allow the frosting to set up for 10 minutes.
Store in an air tight container for up to 3 days.
Have fun and be creative!
Kathy
I am a big fan of King Arthur Flour's Cake Mixes. They have a great texture and flavor. And bake very nicely. When you just need a ready-to-go mix and, you don't want to bake it from scratch, these are my go to mixes.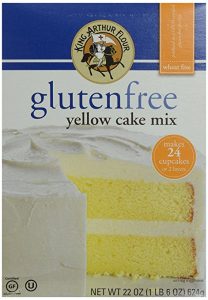 You need to check out the USA baking sheets! They are some of the best baking sheets I have ever tried and I highly recommend them! They are nonstick so no scrapping or prying your goodies off when done baking. They clean up in a cinch with just a bit of soap and water I hardly have to scrub to get them clean, which means less time doing dishes and more time enjoying the wonderful things you make. Click on the link to get some for your kitchen!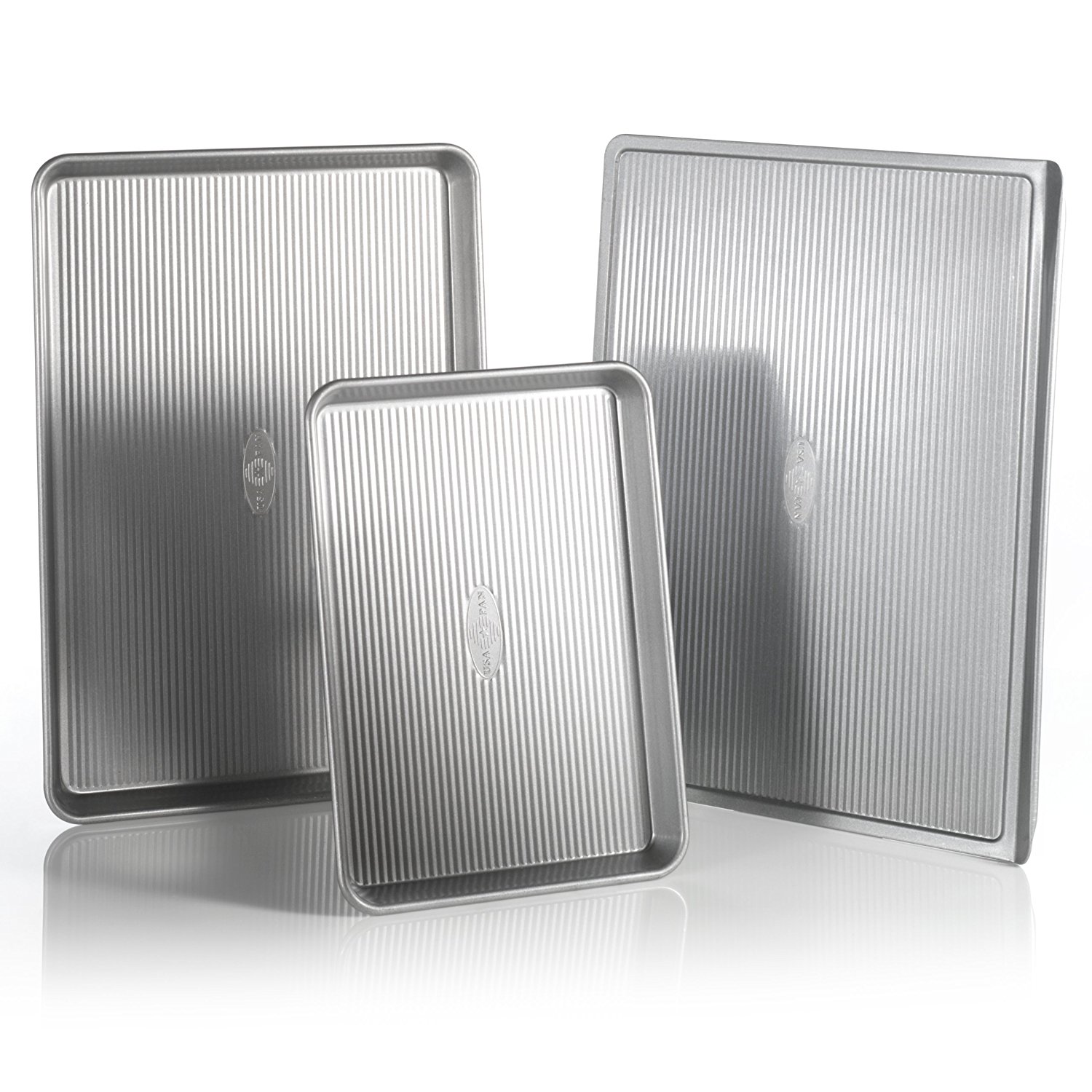 I'm always one for power tools in the kitchen. Why mix things by hand when you can let a machine do it for you? I always keep handy my KitchenAid Hand Mixer! It's easy to use and it fits perfectly in the top drawer of my cabinets for easy access. Just pop on the beaters, plug in it, and your ready to roll! Click on the link to get yours!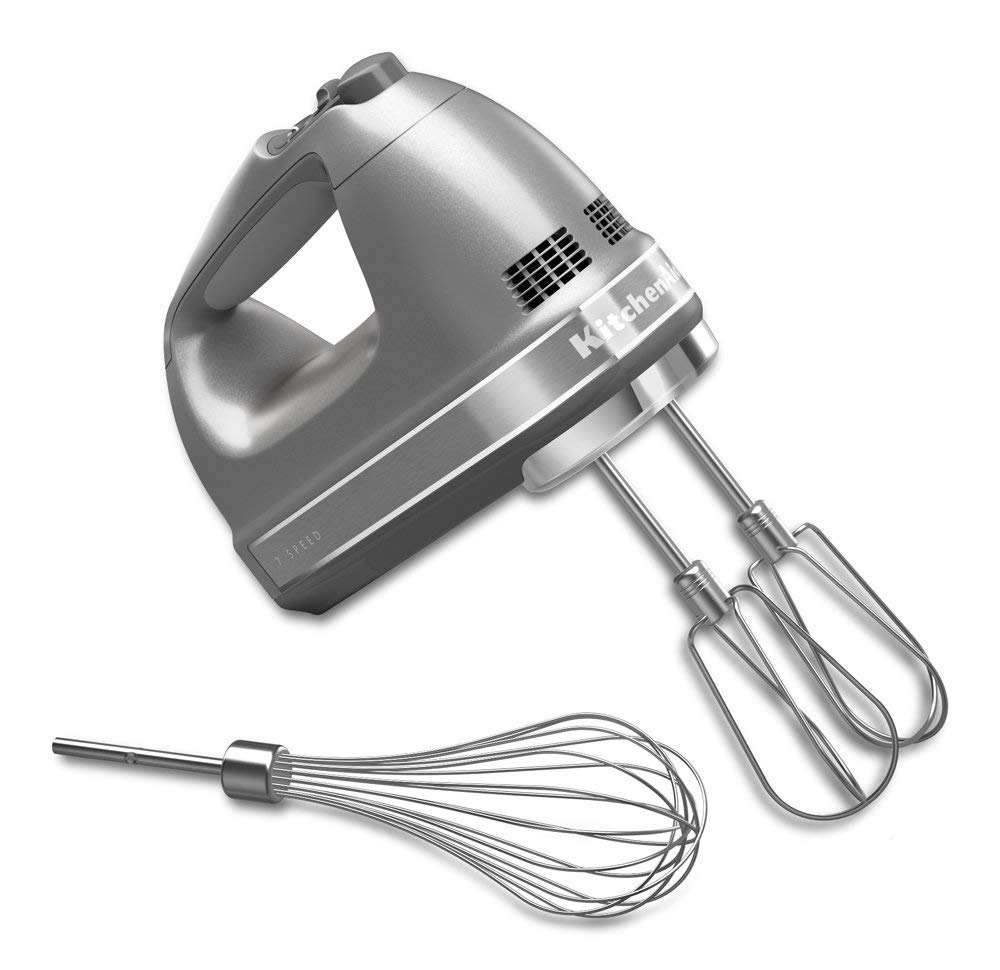 When you click on my Amazon links in this post and purchase something, I will receive a commission from the sale. Thanks so much for supporting me in this way. Then I can keep baking up fun and fanciful treats for you and me!