Gluten Free Tuscan White Beans with Fresh Sage
As a rule, Tuscan cooking is neither fussy nor complicated. It does not rely on expensive ingredients, heavy sauces, or elaborate presentations to shine. Instead, these recipes often feature high-quality local gluten free ingredients combined in delicious, yet elegantly simple, ways.
This recipe is no exception. Here, humble white beans are infused with the flavors of garlic, fresh herbs, and spices, then topped off by a drizzle of the high-quality extra virgin olive oil.
This classic side dish pairs well with any number of entrees, including many types of chicken, beef, pork, and seafood. When making this dish, it's always a good idea to prepare more beans than you think you'll need. Leftovers can be added to salads, stews, and soups, such as delicious Rustic Tuscan White Bean Soup.
Time-Saving Tip: if you don't have time to soak beans overnight, add them to a large pot and cover with 3" of cold water. Bring to a rapid boil over high heat for one minute, then remove from heat. Cover and set aside for at least one hour before draining.
Prep time: 10 minutes + soaking time
Cook time: 1½ – 2 hours
Makes approximately 6½ -7 cups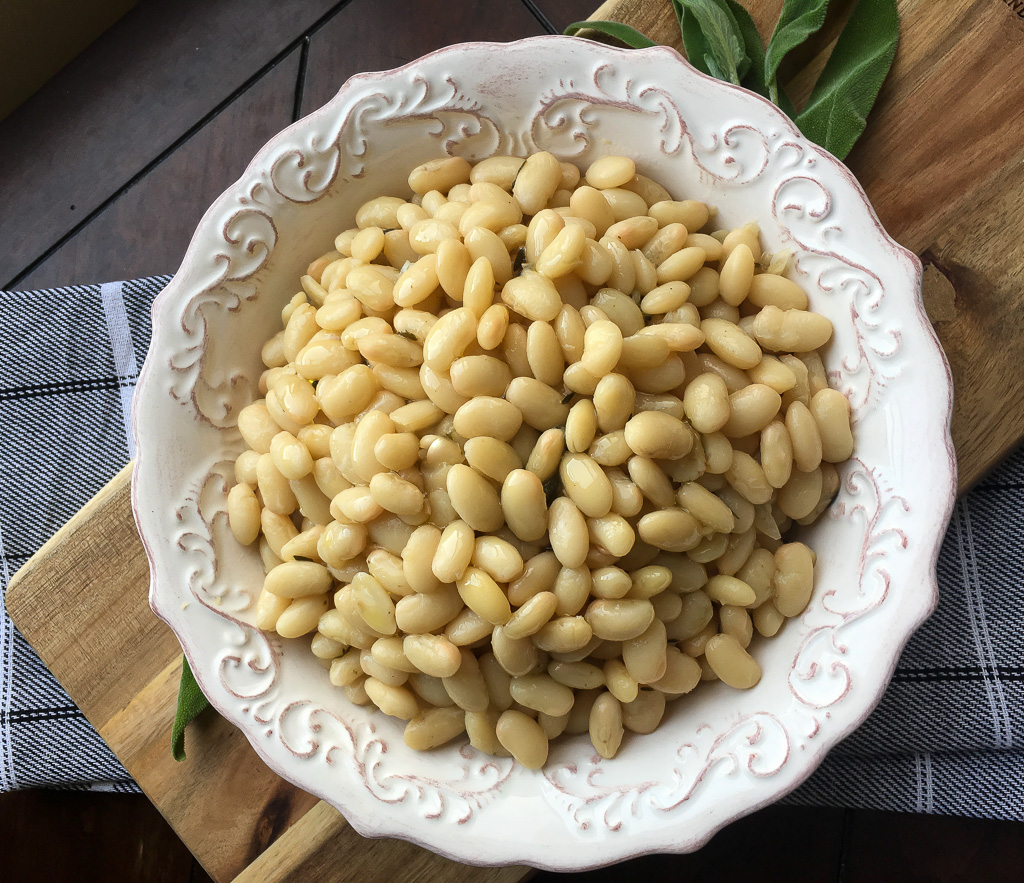 Ingredients:
3 c. dried white beans (preferably cannellini), rinsed and picked over
Cold water, to cover
2 T. olive oil
6-8 cloves garlic, peeled and smashed
2 bay leaves
10-12 large fresh sage leaves
2 large sprigs fresh thyme
2 large sprigs fresh rosemary
2 t. sea salt
15-20 whole black peppercorns
Sea salt and black pepper, to taste
2 T. high-quality extra virgin olive oil
Directions:
Add rinsed beans to a large bowl and cover with cold water. Cover and set aside for at least 8 hours or overnight.
Drain and rinse beans and transfer to a large stock pot or Dutch oven. Cover with 2-3 inches of cold water and add 2 tablespoons regular olive oil, garlic, bay leaves, fresh herbs, salt, and black peppercorns. Bring to a low boil for one minute over medium-high heat, then reduce heat to medium-low. Remove and discard any foam that collects on the surface while boiling.
Cover and simmer, stirring occasionally, for 1 to 1½ hours or until beans are tender. Remove from heat and let beans cool in the pot with the cooking liquid for 15-20 minutes.
Note: Actual cooking time will depend on the size and age of the beans. Smaller, fresher beans will take less time than larger, older ones. Check for doneness after 45 minutes and adjust cooking time accordingly. Beans should be tender, but not mushy.
Carefully drain beans, reserving some of the liquid to use in soups or stews, if desired. Remove and discard the solids from the cooking process before transferring the beans to a serving container. Season with salt and black pepper, if desired, and drizzle with high-quality olive oil to serve.
Enjoy!
Kathy
If you click on any of the links associated with this page we will receive a small commission! Thank you for supporting my recipe addiction!
I used my Le Creuset Dutch Oven for this recipe. It's amazing how fast it heats up and holds the heat and the non stick coating won't let anything stick to it this Dutch Oven is truly one of my favorites in my kitchen. If you click on the link and it will pop you over to where you can get one for your kitchen.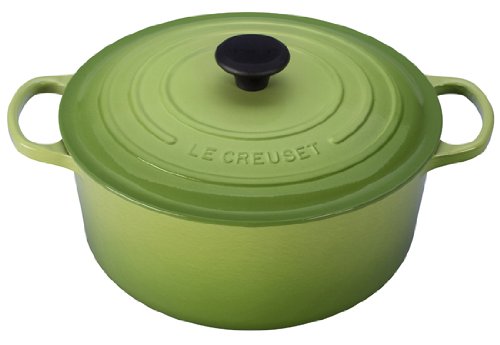 When it comes to Extra Virgin Olive Oil most people just grab whatever olive oil they see off the shelf at your local grocery store without even thinking. But if your looking for a really High Quality EVOO then you need to try out the PJ Kabos High Quality Extra Virgin Olive oil. Click on the link and try it out for yourself!