Spicy Sweet Gluten Free Corn Chowder
This delicious, creamy soup isn't as decadent as you might think. Instead of using large amounts of heavy cream or other dairy products, this gluten free soup gets its silky texture by pureeing several cups of the soup from the skillet and adding a modest amount of half and half.
Tip: Use extreme caution when blending hot liquids as they can explode. Cool slightly and make sure the lid to your blender is properly ventilated before proceeding.
Prep time: 20 minutes
Cook time: 30-40 minutes
Serves: 6-8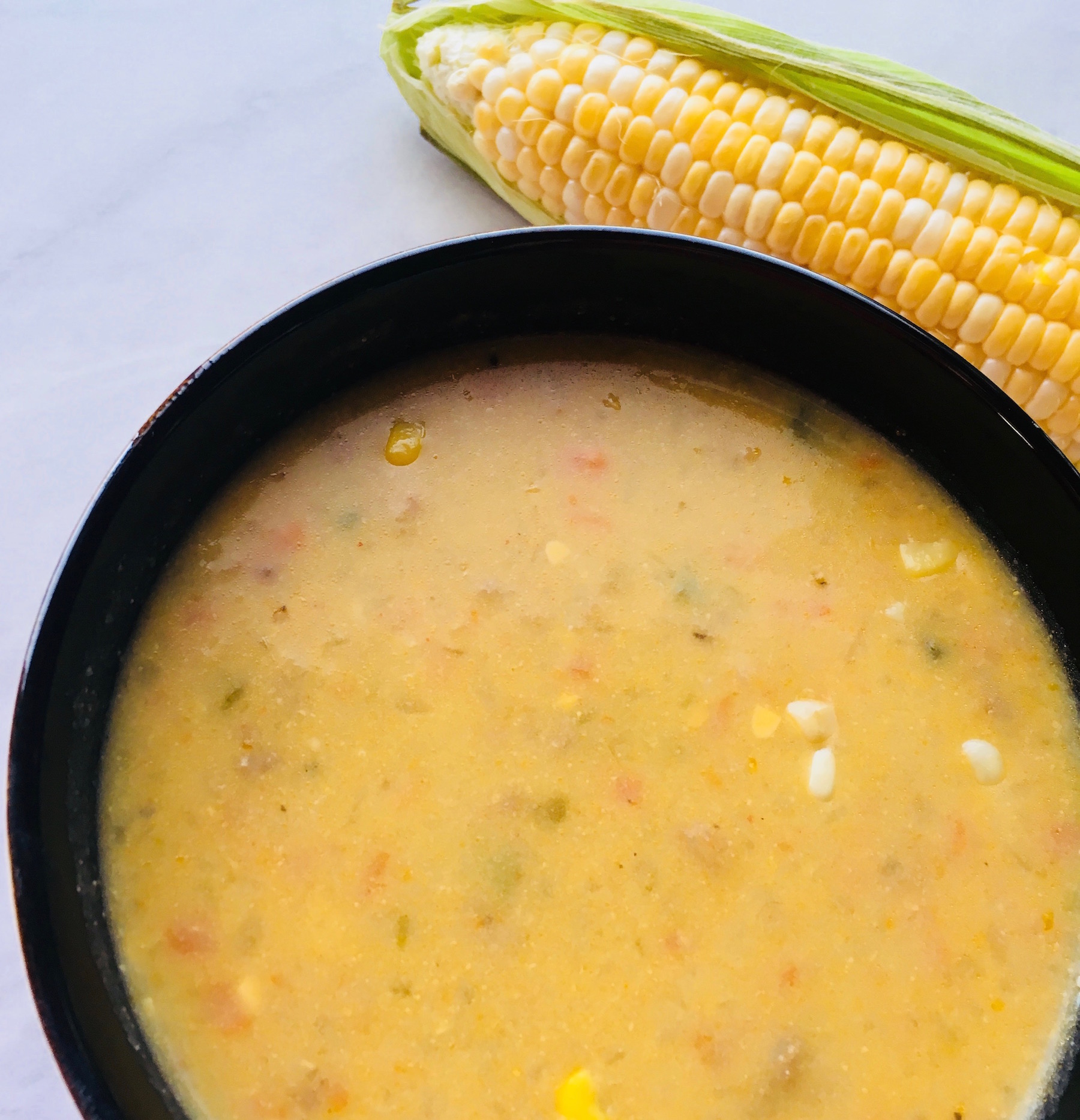 Ingredients:
8 oz. ground bulk Chorizo sausage (gluten free, check labels)
2 stalks celery, finely chopped
2 large carrots, finely chopped
½ large white onion, finely chopped
4 cloves fresh garlic, finely minced
1 jalapeno pepper, finely chopped
6 c. organic chicken or vegetable stock (gluten free, check labels)
2 lbs. Russet potatoes, chopped
4 ears sweet corn, kernels only
2 t. fresh oregano
1 bay leaf
Sea salt and black pepper, to taste
½ c. half and half, tempered
Optional:
fresh chives to garnish
Directions:
Thoroughly wash all vegetables and pat dry before prepping. Potatoes peels can be left on or removed according to personal preference.
Brown sausage in a dutch oven or soup pot over medium-high heat. Transfer sausage to a plate and drain all but 1-2 tablespoons of fat from pot.
Reduce heat to medium and add chopped celery, carrots, onion, garlic, and jalapeno pepper to the pot. Sauté for several minutes, stirring continually, until vegetables are soft and fragrant.
Return sausage to pot, along with chicken or vegetable stock. Add potatoes, sweet corn, oregano, and bay leaf to the pot as well. Season with salt and black pepper, to taste, and stir to combine.
Reduce heat to medium-low and simmer, uncovered, until heated through and potatoes are tender, approximately 20 minutes. Stir occasionally while cooking.
Transfer 3-4 cups of soup mixture to a blender or food processor and blend until smooth. (See safety tip above first!). Pour pureed soup mixture back into pot and stir to combine.
To prevent curdling, add 2-3 tablespoons of hot soup mixture, one tablespoon at a time, to half and half before stirring into the pot. Stir to combine and simmer another 5-10 minutes to heat through. Remove bay leaf and serve immediately.
Enjoy!
Kathy
If you click on any of the links associated with this post we will receive a small stipend. Thank you for your support!!
For an amazing dutch oven you need to try out the Le Creuset dutch oven. I have talked about this dutch oven many times in previous posts and I love this pot! I got my first Le Creuset dutch oven from my mom when I moved out into my own place. She had this pot for years and would make so many fantastic things in it! She would use it for soups, frying, roasts, and so much more. I was really surprised when she said I could have it when I moved out because of how much she used and loved that pot but I wasn't going to argue. I still have that very same pot to this day and many more in various shapes and sizes. Click on the link and maybe one day you will past it down too I know I will.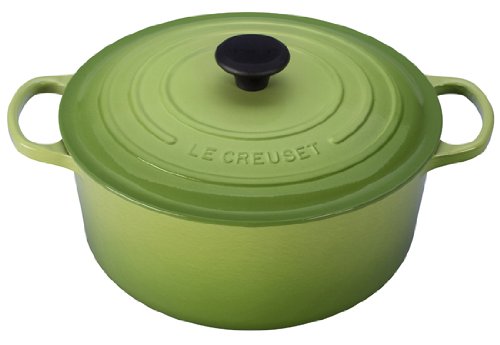 To thicken the soup as mentioned above we had to blend up some of the soup. For this I used my Vitamix. The Vitamix is a super blender that is crazy versatile. This blender is self cleaning with only a dash of soap and some water, in a minute or so it will sparkling clean no matter what you put in the container. This thing makes life so much easier! Click on the link or picture and it will pop you over to where you can get one for your kitchen!