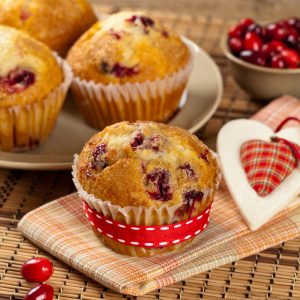 I don't know about you, but I just love the smell of muffins baking in the oven. The whole house is filled with the wonderful fragrance as they bake.  This is a favorite quick bread and makes a great gift baked fancy papers. You can use either the foil ones at the store, which are easy to find, or purchase the tulip paper ones that add a touch of "Parisian" bakery to your gift. Isn't the ribbon just too cute!
Cranberry Chocolate Muffins
Ingredients:
2 cups gluten free flour
½ tsp. xanthan gum ( omit if your flour blend has it added already)
¾ cup sugar
½ tsp. baking soda
¾ tsp. baking powder
½ tsp. salt
1 egg
1 Tbsp. orange zest
¾ cup orange juice
1 tsp. vanilla
½ tsp. orange flavoring
¼ cup. Melted butter, cooled
1 cup fresh cranberries
¾ cup mini semi-sweet chocolate chips
Directions:
Preheat the oven to 325 degrees. Place papers in 16 muffin cups.
In a large bowl, whisk together the flour, xanthan gum ( if needed), sugar, baking soda and powder and salt.
In a medium sized bowl, mix together with a fork the eggs, zest and orange juice whisking until combined. Mix in the vanilla, orange flavoring and the butter.
Use a spoon to combine the wet ingredients with the dry. Gently fold in the cranberries and chocolate chips. Divide batter between the muffin cups.  Leave them on counter and allow to rest for 5 minutes.
Bake for 22 to 26  minutes or until a tooth pick inserted in the center comes clean.
Place muffin tins on a wire rack to cool for 10 minutes. Then pop out and cool completely.
Makes up to 16 muffins. 
You can freeze these for up to 2 months.
You can also bake these in the jumbo muffin tins. Bake for 26 to 30 minutes or until done. 
Mini Loaf Pan Size:
These can also be baked in the mini loaf pans. Grease 4 mini loaf pans or line with parchment ( 3" x 5 ½" size).  Bake for 30 to 35 minutes or until a tooth pick inserted in the center comes clean.
You can also bake these in the mini foil pans and then cool right in the pan for gift giving. Grab some fun plastic bags, insert the loaves and finish off with ribbon and a handmade tag.
Have fun baking!
Kathy
You may not have orange flavoring handy, so here is the brand that I like to use. They are gluten free.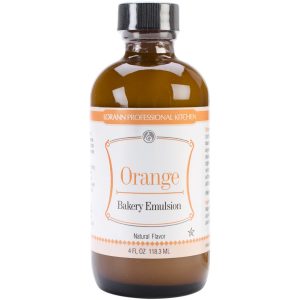 Here are the paper mini loaf pans that I use. These make a beautiful presentation and no foil comes in contact with your food.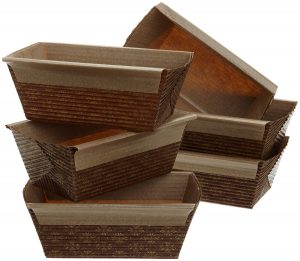 Thanks for checking out my blog. If you click on any of the links here, I will get a small commission if you do. Thanks again.