Want lasagna but don't want to spend all the time it takes to put one together? Welcome to  deconstructed lasagna. All the same great flavors in a fraction of the time it takes to make. So, grab your spoon and get cooking!
Deconstructed Lasagna
Ingredients:
8 oz uncooked gluten free noodles, spirals or penne (we used Ronzoni brand)
1 1/2 lb lean ground beef
2 tsp Italian seasoning
1 (25-oz) jar pasta sauce
1 (8-oz) can tomato sauce
1 cup ricotta cheese or cottage cheese (your choice)
2 cups shredded mozzarella cheese
1/2 (5-oz) pkg finely shredded Parmesan cheese
Directions:
Preheat the  oven to 400°F.
Spray a 9×13 baking pan with non-stick cooking spray and set aside. Make sure the pan has high enough sides so everything doesn't plop out in the oven.
Cook the gluten free noodles according to the package directions.
While the noodles cook, brown the  ground beef and seasoning in a large skillet over medium-high heat, stirring until no longer pink.
Drain off any fat and return to skillet; stir in pasta sauce and tomato sauce. Then stir in the ricotta cheese. Gently add the pasta noodles and stir gently so they don't break up too much.
Spoon into the prepared 13- x 9-inch baking dish. Top with mozzarella and Parmesan.
Bake 15 minutes or until bubbly.
Makes 6 servings.
Be sure to add a classic salad with Italian dressing. Toast some gluten free bread with garlic spread on top and you have a complete meal.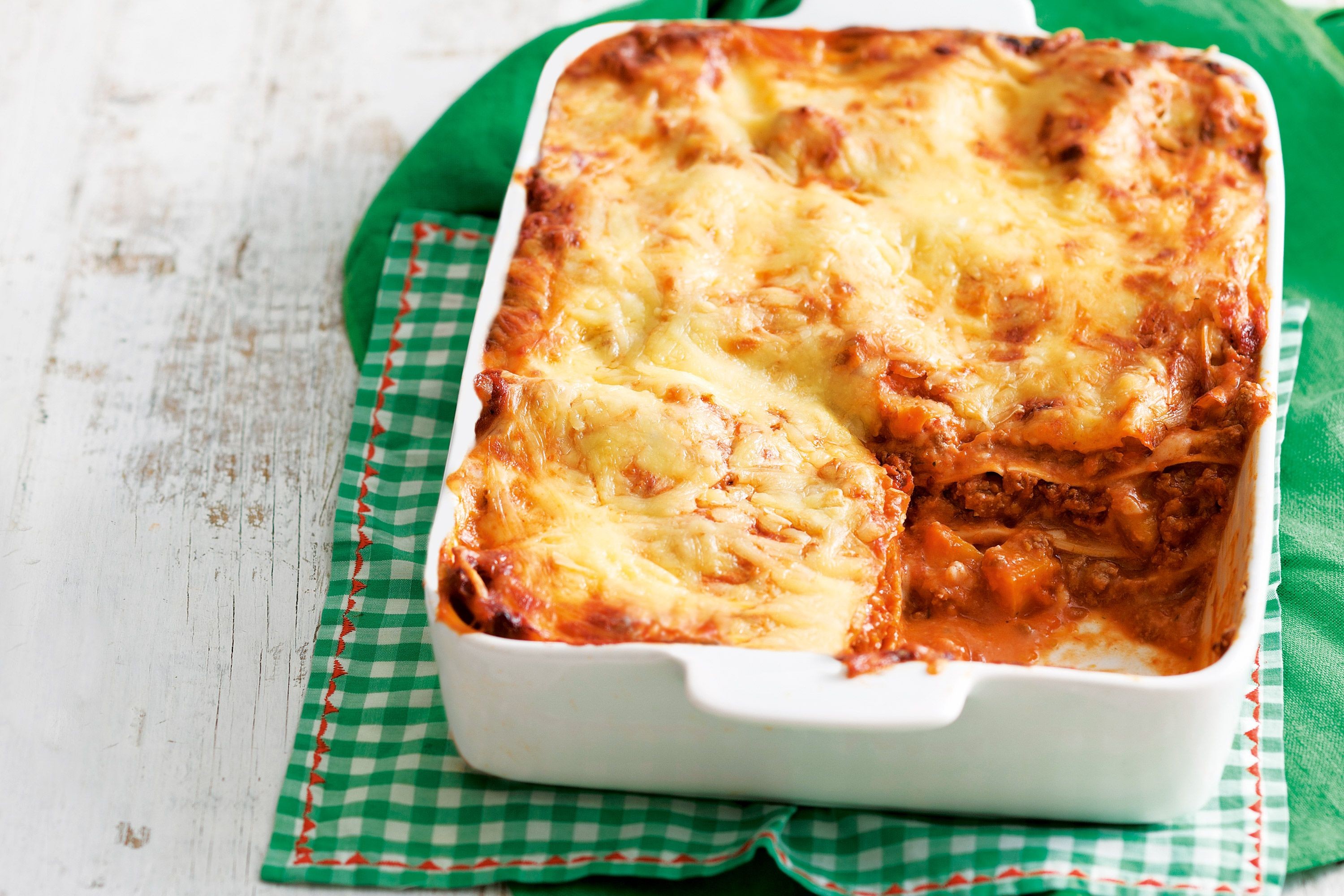 Enjoy!
Team Your Gluten Free  Kitchen
photo and recipe adapted from Emeals