Making your own seasoning blends is easy.
You read a recipe. It calls for a special seasoning blend to give it that perfect flavor burst. Taking a peak in your spice cabinet and realize you have to go to the store to get it.
Or do you?
Why not make it yourself? If you keep basic spices on hand, you can mix up a lot of special blends at home. Making them on demand means you don't have 75 different spice blends in your cupboard that you used twice in the last year.
You don't need much in the way of equipment. A small glass bowl, measuring spoons and basic spices. Â Invest in small zip-top bags or save small jars with a twist on lid that you can put your blends in. If you use glass, it won't take on the flavor of the spices like plastic does. The zip bags are handy. Write on them what the blend is, use it up and toss it when you're done. Either way works.
DIY Jerk Seasoning
1 tablespoon allspice
1/4 teaspoon ground cinnamon
1/4 cup light brown sugar
1 teaspoon red pepper flakes
1/4 teaspoon ground cloves
1/4 teaspoon ground cumin
2 teaspoons salt
1 teaspoon freshly ground black pepper
Mix all together and use in your favorite recipe.
Make up two bags and save on for later. Or just make it up fresh every time. Up to you.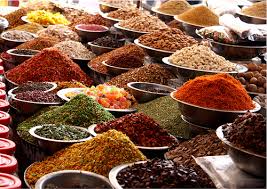 Happy Mixing!
Team Gluten Free Farm Girl