No grill required to make these delicious fajitas. This is really faster than getting take out. Buy your chicken ahead of time, prep for this dish, place in freezer bags and have ready-to-go in the freezer. Just pull out a package in  the morning when you want to make this. Half the prep is done already.
Dinner in 30. Awesome!
Prep time takes about 10 minutes and cook time is about 15 minutes.
Easy Chicken Fajitas
Ingredients:
1 1 /2 lb. boneless, skinless chicken breasts, cut into thin strips
1 Tbsp. gluten free fajita seasoning (I used McCormick  brand)
1/4 tsp. salt and pepper
2 Tbsp. oil
1/4 cup water
1 sweet onion, thinly sliced
2 red bell peppers, thinly sliced
1 green bell pepper, thinly sliced
4 plum tomatoes, seeded and cut into 1/4″ wedges
1 pkg gluten free flour tortillas or corn tortillas
1 lime, cut into halves for squeezing
Directions:
Preheat the oven to warm.
Wrap the tortillas in foil. Place in the oven to warm while you make the fajitas.
In a large skillet ( cast iron gives a great char), heat the oil over medium high heat.
Sprinkle the chicken with the fajita seasoning and salt and pepper. Place in the skillet and cook from 3 to 4 minutes or until brown. Add the waterand simmer until the water has evaporated.
Take the chicken out of the skillet and place on a plate. Cover with foil and place in the warm oven.
Add the onion and bell peppers to the skillet and cook for 4 minutes. Toss in the tomatoes and cook for another 3 minutes or until tender. Add the cooked chicken back to the skillet and cook for another minute. Squeeze the lime halves over the top of the fajitas.
Serve with the warmed tortillas, salsa, sour cream, shredded cheese, and guacamole.
Spanish rice or refried beans would be good with this.
Enjoy!
Kathy
If you click on any of the links on this blog, I will receive a small stipend. Thanks so much for supporting me.
A great cast iron skillet is a must in the kitchen. Works great with this recipe to produce a hot fast sear. You can also use these on the grill too!
Grab one here on Amazon and make sure to use your Prime membership for free shipping.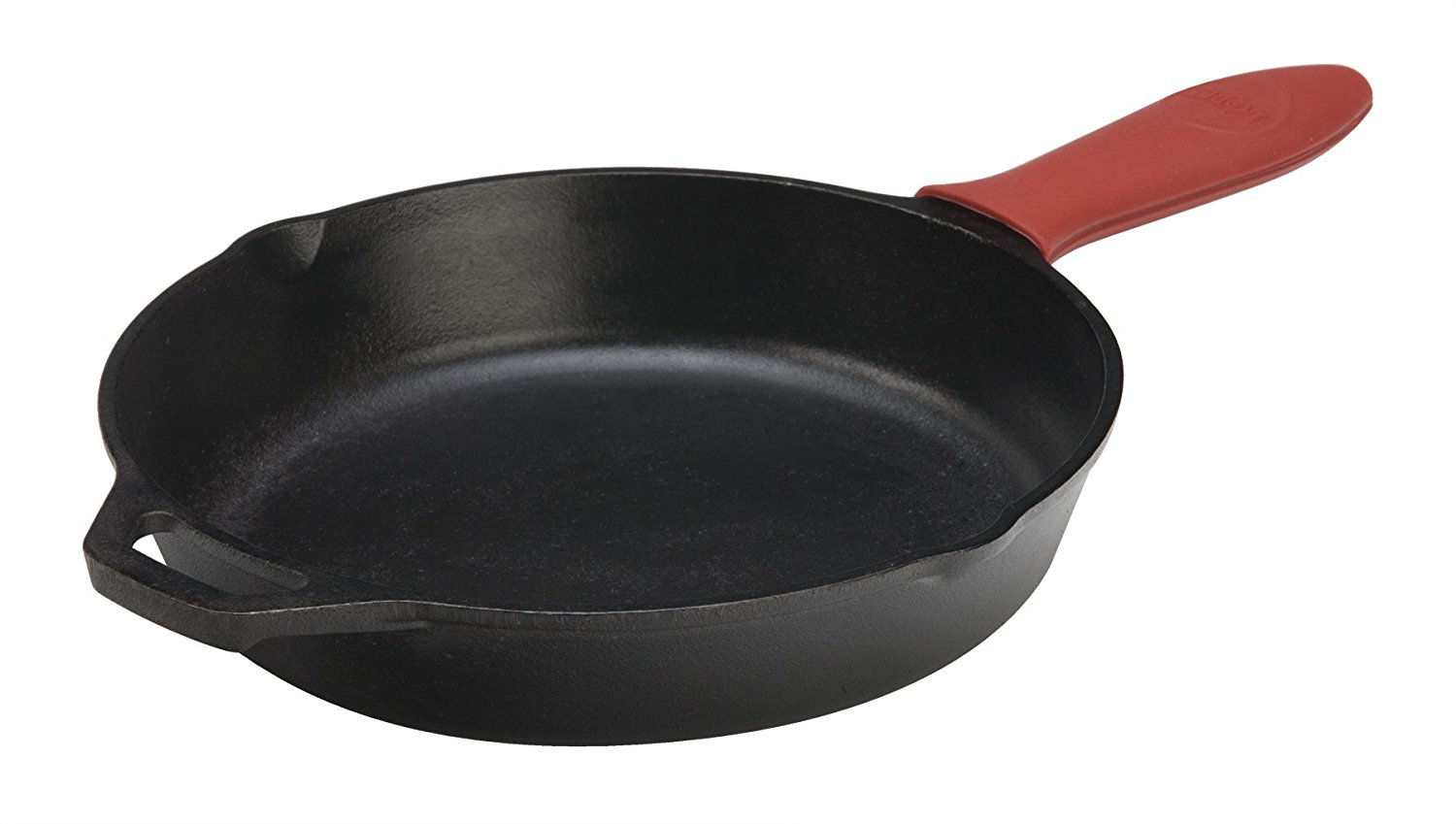 photo and recipe adapted from Emeals.