Gluten Free Banana Cream Frozen Yogurt
You don't need a bulky ice cream maker to enjoy delicious gluten free frozen treats at home. This homemade frozen yogurt consists of just a few ingredients and doesn't require any churning or complicated equipment.
The secret to success with this recipe is finding the right balance between the tangy Greek yogurt and more mild cream cheese. If you use regular yogurt instead, you may want to use a little more because it is less creamy than Greek varieties.
Prep time: 15 minutes + freezing time
Cooking time: n/a
Serves 4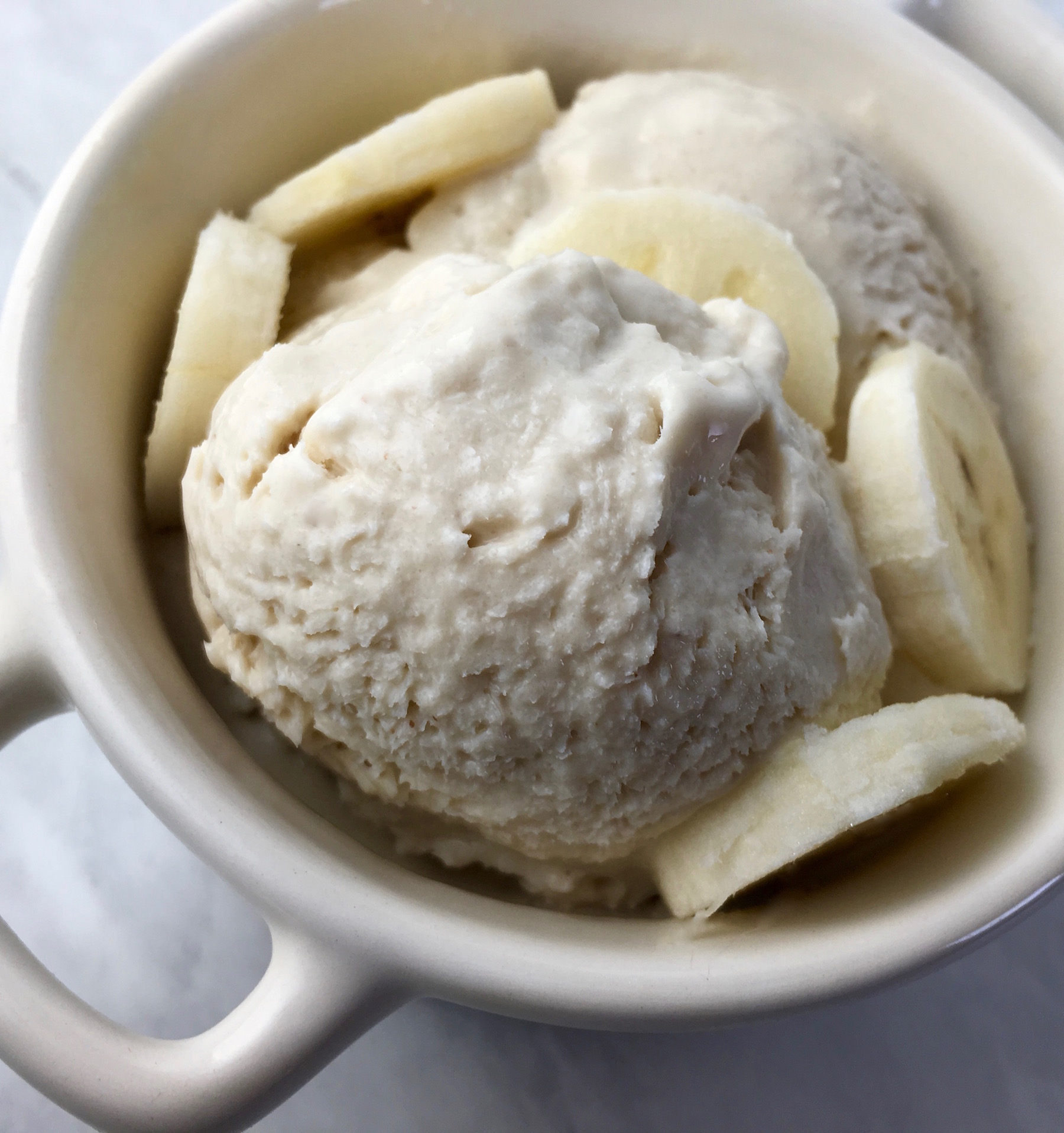 Ingredients:
2 large bananas
½ c. plain Greek yogurt, full fat
6-oz. cream cheese, cut into chunks
¾ T. real vanilla extract or Butter Vanilla Emulsion
¼ c. honey, preferably local
Optional Toppings:
Fresh banana slices
Shredded coconut
Chocolate sauce
Crushed graham crackers
Crushed nuts
Tip:
Regular vanilla extract will affect the color of this dish. To prevent this, choose a clear vanilla extract or the Butter Vanilla Emusion instead. However, be sure to read labels carefully because most clear extracts are imitation.
Directions:
Peel and cut bananas into thin slices. Place banana slices in a plastic freezer-safe bag and place in the freezer until frozen.
Add yogurt, cream cheese, vanilla extract or Butter Vanilla Emulsion, and frozen banana slices to powerful blender or food processor and blend until completely smooth. (If necessary, add 2-3 tablespoons of water to the blender to loosen the mixture).
While blending, drizzle in honey until thoroughly combined with other ingredients. Once blended, taste mixture and add more honey, if desired.
Transfer contents of blender to a freezer safe dish and cover tightly. Place in freezer for a minimum of 4 hours or overnight.
To serve, remove from freezer and let sit on counter for 5-10 minutes to soften. Scoop into individual chilled serving dishes and garnish with slices of fresh banana or other favorite toppings.
Enjoy!
Kathy
If you click on any of the links associated with this post we will receive a small commission!! Thank you for your continuous support!!
Ice cream and frozen yogurt are probably my favorite food!! If I could live on it I would, but unfortunately that isn't the most healthy for you (haha). This recipe turned out so yummy and I will be making some more here soon! To blend this fantastic recipe up I used my Vitamix Blender. It whipped this frozen yogurt up in no time and it turned out creamy and smooth! The Vitamix is a super blender with a ton of power to provide perfectly smooth results. Most other blenders don't compair to this thing!! It is a little on the expensive side but if you are going to splurge on something in your kitchen this would be it!! Click on the link to check it out!! You won't be sorry!!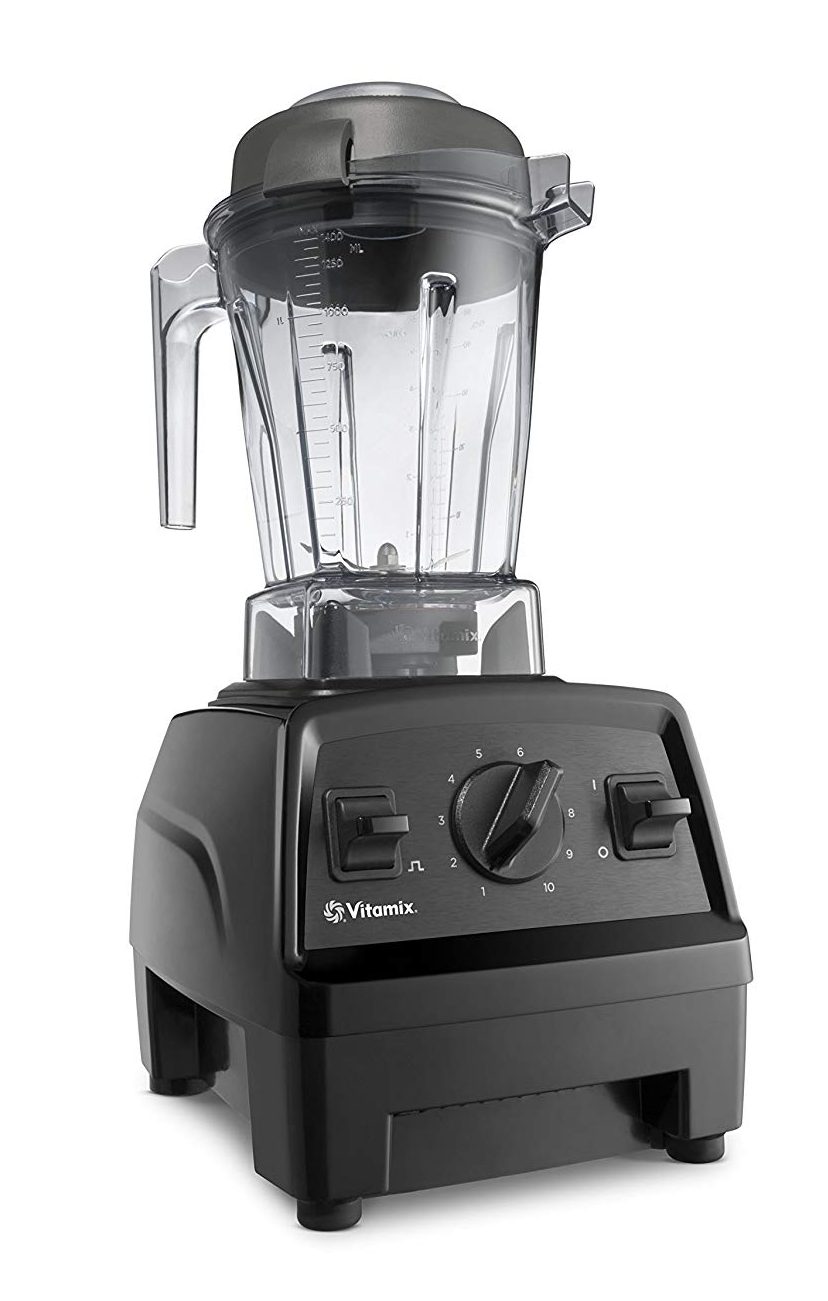 When recipes call for vanilla extract I know its time to pull of my Butter Vanilla Emulsion!! This little jar of magic is one of my favorite ingredients in my cupboards. The robust, intense flavor in this vanilla is outstanding and provides an amazing flavor to everything you put it in!! I first learned about the Butter Vanilla Emulsion from my Aunt when we were over for a family gathering and I tried her sugar cookies she made. The flavor in those cookies were amazing and I knew she must of had some secret ingredient in there, that's when she told me she found the Butter Vanilla Emulsion and gave it a try. From then on all we both use is the Butter Vanilla Emulsion. Click on the link and here soon that's all you will be buying too!!