I love making no-bake desserts. No ovens required for this recipe. And Iget to  whip up some frosty yumminess with my handy kitchen gadgets. Gotta love em!
Peachy Cream Dessert
All you need is a microwave, saucepan,hand mixer,blender and your freezer.
3/4 cup ground almond meal
1 Tbsp. butter, melted
1 envelope of unflavored gelatin (knox)
1/3 cup cold water
12 oz. full fat or reduced fat cream cheese,softened
1/3 cup sugar
3/4 cup fat free milk
1/4 tsp. gluten free vanilla extract
For the glorious garnish:
3 cups sliced peaches, peeled or not it's your choice
2 Tbsp. sugar
1/8 tsp. salt
Directions:
Toss the almond meal and butter together. Divide among 12 foil muffin cups or use silicone muffin cups. Press it down and freeze for 10 minutes.
Place the cold water in a small saucepan and sprinkle the gelatin over the top. Wait for one minute and then turn on the heat and cook on low until it is dissolved. Stir constantly! Set aside while you whip up the cream cheese.
In a bowl, beat the cream cheese and sugar together. Add the milk a little at a time and then the vanilla. Stir this into the gelatin and mix well. Spoon into your muffin cups and put back in the freezer until they are firm.
When your ready to serve, put the peaches,sugar and salt in a blender and whiz until pureed. Pour some of the sauce onto a dessert plate and plop a frozen cheesecake right in the middle.
Serve with oohs and aahs!
Makes 12
Change up the extract with a different flavor. You can also use different fruits for the sauce, strawberries, raspberries and blackberries come to mind.
Kathy
Ps.. wrap these up nice an tight and be ready for any dessert emergency you may have.
Here's my favorite hand mixer ever! Even strong enough t mix chocolate chip cookie dough for me. And yes, I have done it.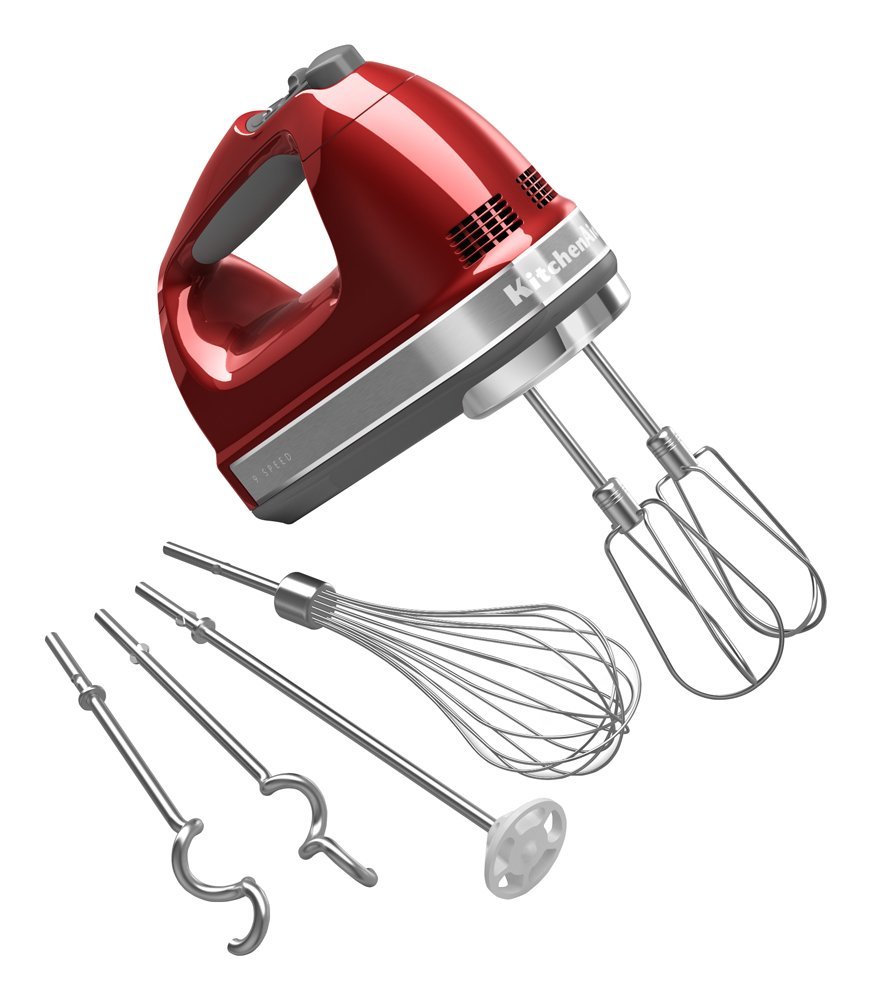 If you click on any fo the links on this post, I will receive a small commission. Thanks.