With all the craziness going on during the week this is one of my go to recipes for something healthy!
Strawberry Fennel Salad with Homemade Vinaigrette
Need a quick and refreshing side dish to add a pop of color and fresh flavor to your dinner table? Look no further than this super quick and easy strawberry fennel salad. The fennel offers a satisfying crunch, while the sweet strawberries balance the natural saltiness of the Feta cheese. It comes together in just 15 minutes, so it's perfect for those busy weeknight meals.
Prep time: 15 minutes
Cook time: n/a
Serves: 4
Tip: If preferred, toss the spinach and arugula with the salad dressing prior to arranging on the platter.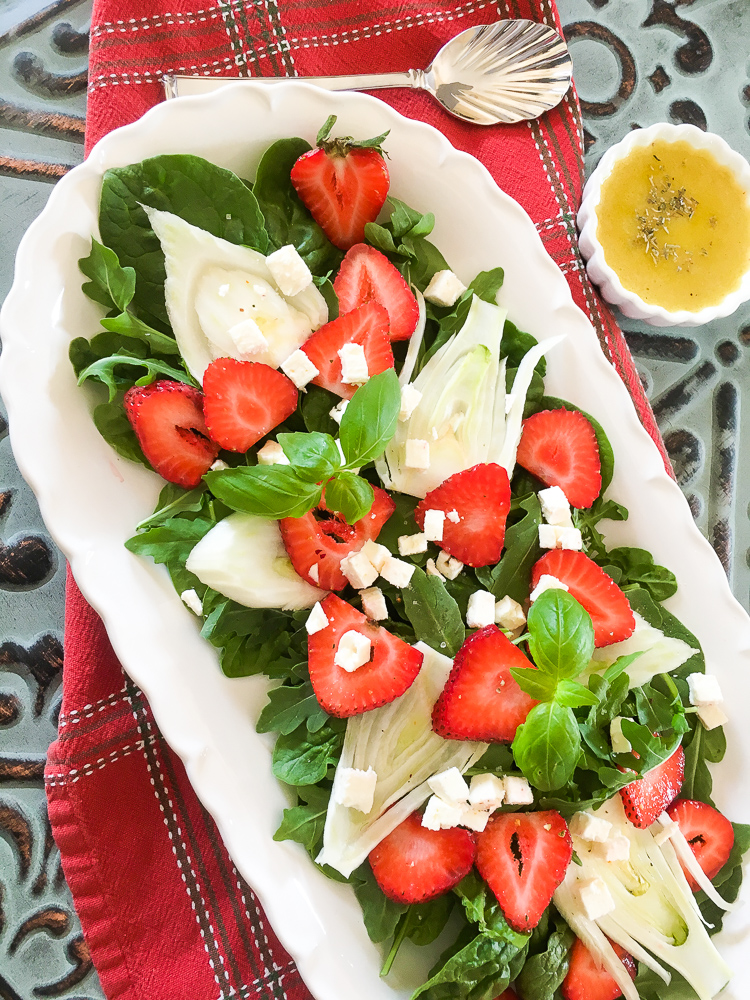 Dressing Ingredients:
¼ c. extra-virgin olive oil
2 T. rice wine vinegar
1 t. Dijon mustard (Make sure to check the labels)
½ t. Italian seasoning
Sea salt and black pepper, to taste
Salad Ingredients:
2 c. baby spinach, rinsed and patted dry
2 c. baby arugula, rinsed and patted dry
1 medium fennel bulb, trimmed and thinly sliced
1 c. strawberries, sliced
4 oz. Feta cheese, crumbled
Optional: Sprigs of fresh basil, for garnish
Directions:
Prepare dressing by whisking together all ingredients in a glass or other non-reactive bowl. Taste and adjust seasonings, as desired. Transfer to a serving container or use a Salad Dressing Mixer and set aside.
Arrange the spinach and arugula on a serving platter I really love my Fiesta Serving Platter and top with sliced fennel, strawberries, and Feta cheese.
Serve immediately with chilled salad plates and dressing on the side. Enjoy!
For quick and easy mixing use this Salad Dressing Mixer. It cuts the time in half and saves you a dish!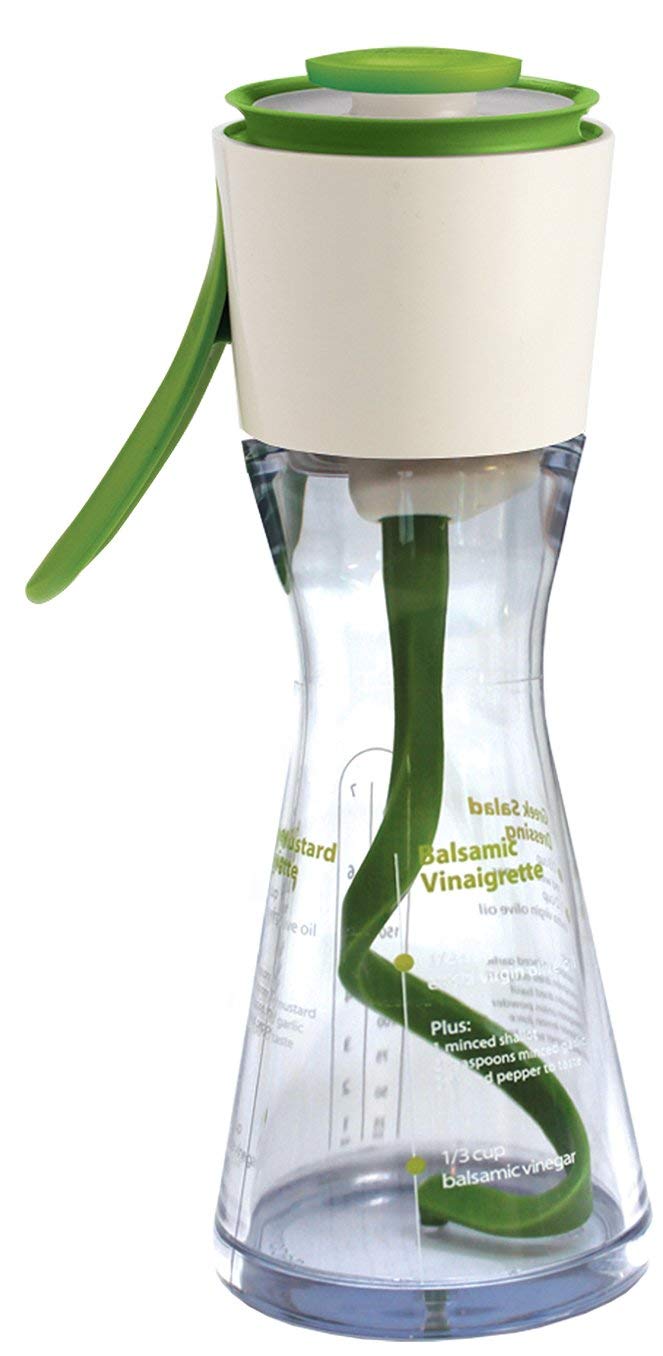 If you want a gorgeous presentation use this Fiesta Serving Platter!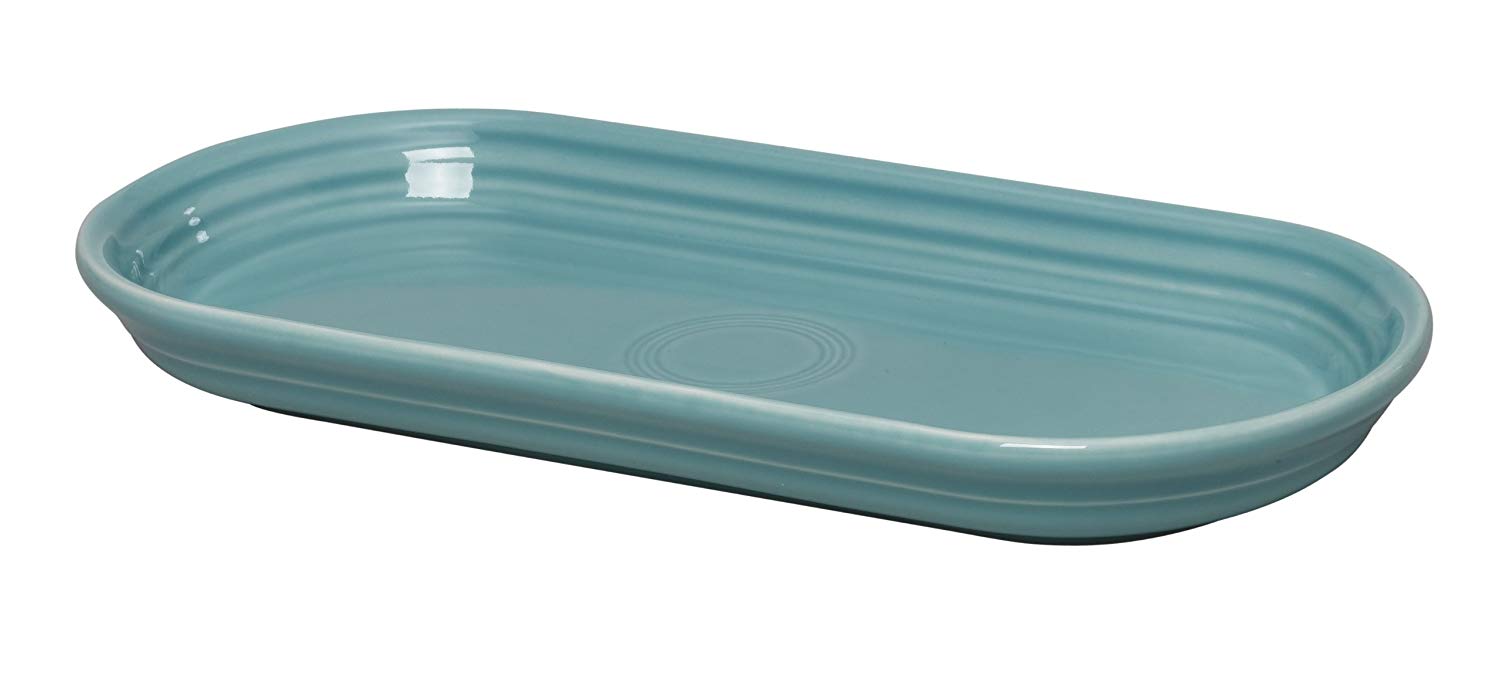 Hope you enjoy this recipe as much as I do!
Kathy
If you click on any of the links above I will receive a small commission. Thank you for supporting my small business!