Easy 3 Ingredient snack to make for Halloween this year.
Now you don't have to wait for Halloween to make these. You can make a batch this week and next week and the week after that. Buy the candy corn on clearance after Halloween and make it again ( why not?).
A nice salty, sweet taste going on, this fun snack is a cinch to make.
Candy Corn Halloween Pretzel Bites
1 bag of candy corn
1 bag of chocolate kiss shaped candy (your choice), unwrapped
1 bag of gluten free twist shaped pretzels
Preheat the oven to 250.
Line a baking sheet with parchment paper or a silicone mat.
Place one pretzel on the sheet. Top with one chocolate candy.
Put in the oven and bake until the chocolate just begins to melt, about 4 minutes. Make sure to watch them. You don't want it to melt all the way.
Immediately take out of the oven and press a candy corn right on top.
Cool by popping in the frig. to allow the chocolate to set up faster ( about 10 minutes)
Makes however many you decide.
Happy Halloween!
Team Gluten Free Farm Girl
If you like this recipe, you'll like our cookbook: Gluten Free Halloween Recipes
Full of fun and easy treats, this book is a must for your party. Everyone will love them!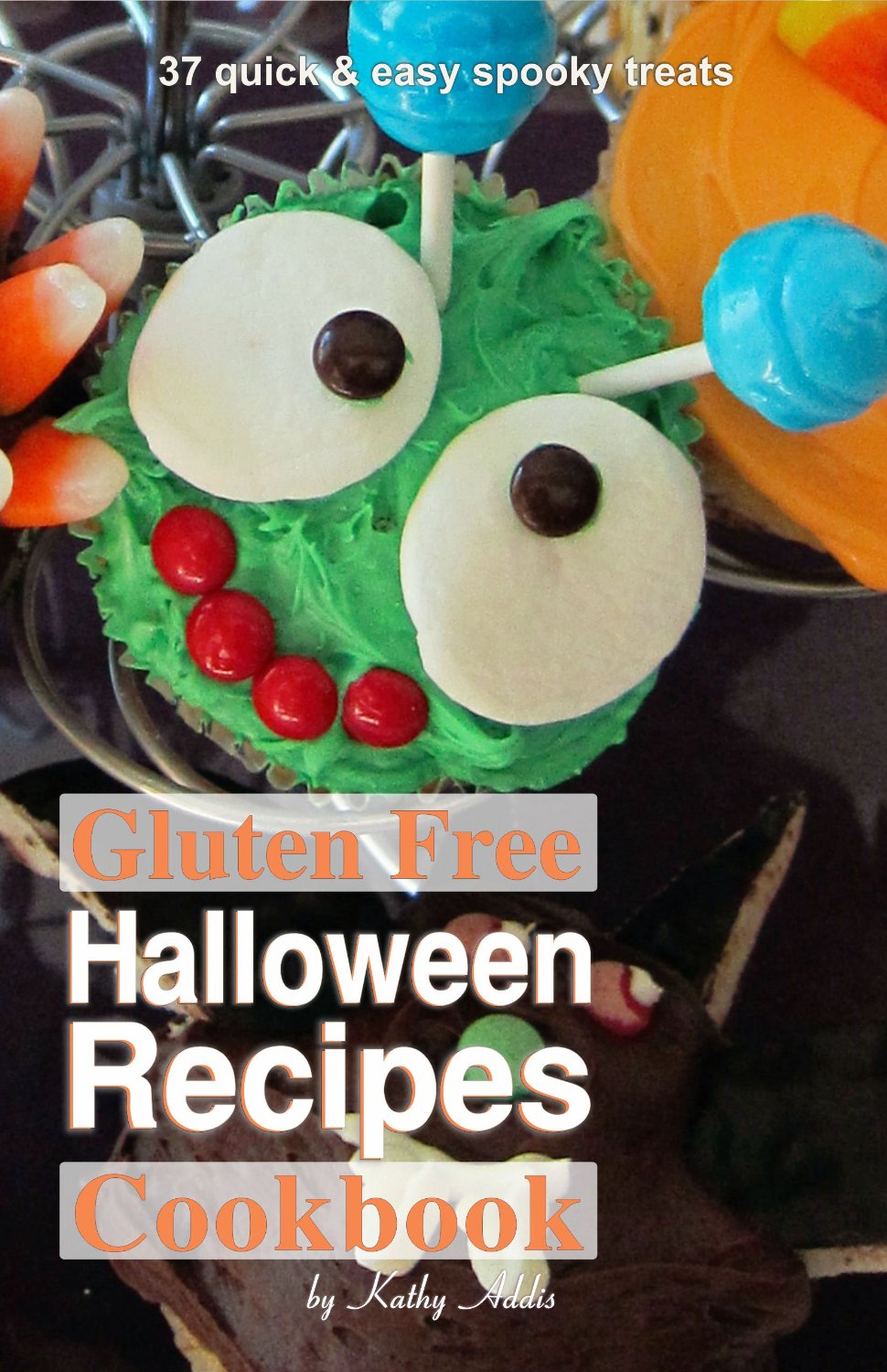 Isn't he cute!