5 ingredients to homemade chocolate frosting.
It seems easier to just go to the store and buy a can of frosting since most of them are gluten free. That's okay in a pinch, but the taste and flavor just aren't there.
Making your own seems like a chore, but it doesn't have to be. And don't go buy those expensive "gluten free chocolate frosting mixes" either.
Use this simple recipe instead.
Grab some quart or gallon freezer zip type bags and put together your own frosting mix.
6 Tbsp. soft butter
2 2/3 cup powdered sugar
1/2 cup cocoa powder
5 to 7 Tbsp. milk
1 to 2 tsp. pure vanilla extract
Beat the butter and sugar together in a stand mixer bowl. Add the cocoa and beat again. Beat in the milk and vanilla extract. Start with the 5 Tbsp. first and more if needed.
Makes 2 cups
Blend together in a large bowl the powdered sugar and cocoa. Place in a zip type bag and store in the cupboard. Pull out when you want to make chocolate frosting.
If you really want a deep chocolate flavor, use Hersheys Dark cocoa instead of the regular cocoa powder.
For a dairy free version: Use butter flavored shortening. Spectrum naturals makes an organic one.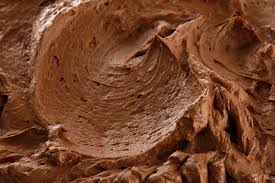 Happy Frosting!
Team Gluten Free Farm Girl
If you liked this recipe, you'll love our newest cookbook: Gluten free Yeast free Breads Cookbook
There is a recipe for Chocolate Frosted Pumpkin Bread that is to die for.
You wouldn't' think pumpkin and chocolate go together, but WOW! This one is amazing.