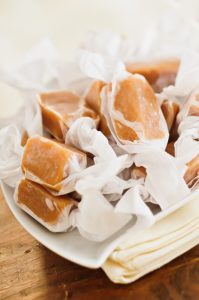 Making candy can be a challenge. Standing over the hot stove top, stirring like a crazy woman so the mixture doesn't boil over and start a mini volcano. That's why I like to find microwave candy recipes. You pop it in, watch it. Stir down once in  awhile, pop it out, pour and let set up , done! That's how I like to make candy. Try this one and see if you become a convert too.
Microwave Homemade Caramels
Ingredients:
1 cup butter
1 cup brown sugar
1 cup granulated sugar
1 cup light corn syrup or light agave syrup
1 can (14 oz.) sweetened condensed milk
1 tsp. vanilla
Waxed paper cut into 1 ½" x 3" rectangles and extra butter for greasing the pan
Directions:
Take a 12" x 17" rimmed baking sheet (or something close to this size) and grease with the extra butter. Make sure to get it evenly over the entire baking sheet and don't forget the corners. Set aside.
In a large glass or ceramic bowl, melt the 1 cup butter in the microwave. Then add the brown sugar and regular sugar and stir well. Then stir in the corn syrup or agave. Slowly beat in the sweetened condensed milk.
Now the fun part. You will microwave the caramels on high for a total of 12 minutes. Microwave for 6 minutes, whisk the ingredients together well, then microwave for another 6 minutes.
Now this will be SUPER HOT! Make sure to use protective gloves on your hands and set the bowl down onto thick fabric potholders to protect the counter. If at any time, the mixture looks like it is going to boil over in the microwave, press the pause button and allow it to go back down. Then push the start button again to keep cooking.
Once the 12 minutes is up carefully stir in the vanilla. Pour the hot caramel into the greased baking sheet. Spread it out evenly with a heat proof spatula and let it cool completely. I would place the sheet on a baking rack so it doesn't come into contact with your counter if you have one big enough for it. If not, place down about 2 to 3 kitchen towels and put the baking sheet on top of that.
When cool, cut the caramels into sticks and wrap in the waxed paper pieces. These can be stored in the refrigerator.
Makes about 11 dozen.
Kathy
These are very well made baking sheet pans from USA. I just love mine.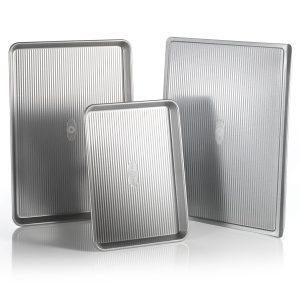 If you find your old hand mixer starting to make that awful burning smell, it's time to upgrade. This one from Kitchenaid is a workhorse. You can even use it for cookie dough, it's that sturdy.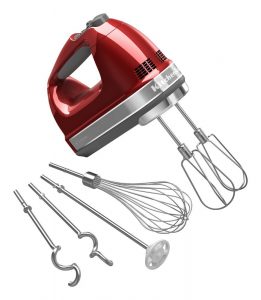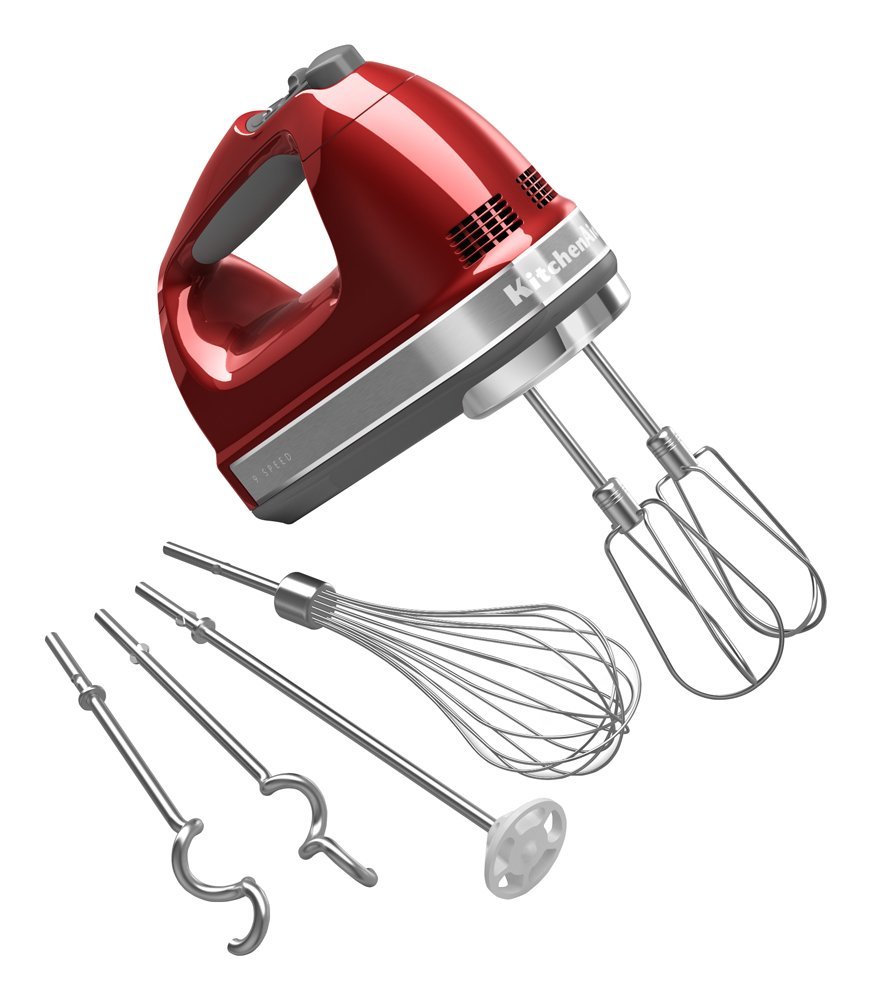 If you click on my links here, I may receive a small commission.  Thanks so much for supporting me and my blog.