Pink Grapefruit Gluten Free Martini
This light and refreshing gluten free cocktail is sure to be a hit at your next gathering. For an equally delicious alcohol-free version, replace the vodka and orange liquor with 1 cup sparkling water and ¼ cup fresh orange juice. Then, pour all ingredients into a pitcher filled with ice, rather than a cocktail shaker, to combine before serving.
Prep time: 10 minutes
Serves: 4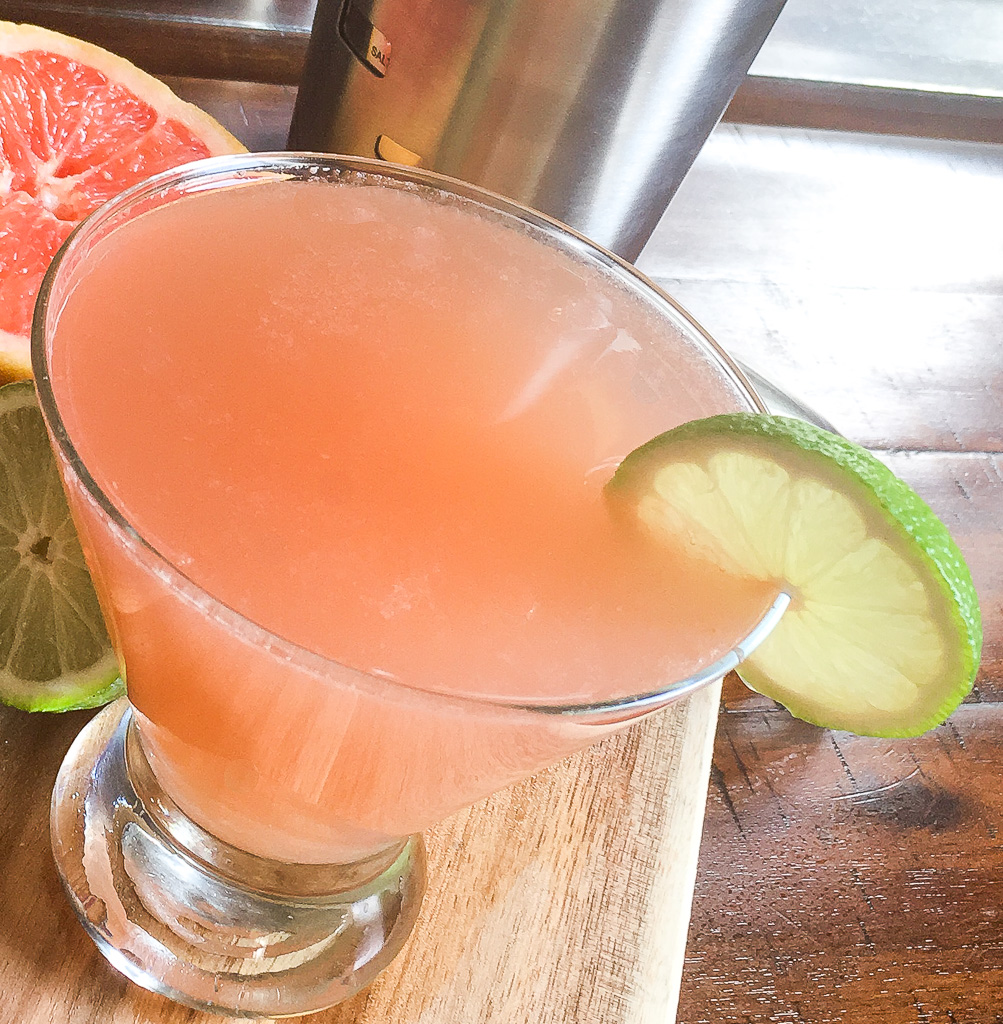 Additional equipment: 
Ingredients:
Ice, to fill shaker
1½ c. fresh pink grapefruit juice
¼ c. fresh lime juice
6 oz. vodka
2 oz. orange liquor, such as Cointreau or triple sec
1 large lime, cut into slices
Directions:
Fill cocktail shaker with ice and add all other ingredients. Cover and shake vigorously to blend.
Remove lid and strain into martini glasses. Garnish with slices of lime and serve immediately.
Enjoy!
Kathy
If you click on any of the links associated with this blog we will receive a small commission. Thank you for supporting me and my recipe obsession!
I entertain quite often and something that really just makes the evening stand out is when you offer to make them a drink and you break out your cocktail shaker. A great drink not only needs good ingredients but needs to be mixed well before serving. I have the Elite Cocktail Shaker Set it comes with everything you need to whip up a cocktail in no time and really make it over the top. To grab one for yourself click on the link and serve up some amazing cocktails!