Gluten Free Poached Pears with Honey Mascarpone Cream
This elegant and easy gluten free dessert looks so much more complicated than it actually is!
The key to success with this recipe is to choose a naturally firm pear varietal, such as the red Anjou used here. You also want to use pears that are not quite ripe for this dish. Softer pear varieties and/or overly ripe specimens have a tendency to turn to mush while cooking, so it pays to choose carefully while shopping.
Prep time: 10 minutes
Cook time: 25-30 minutes
Serves: 6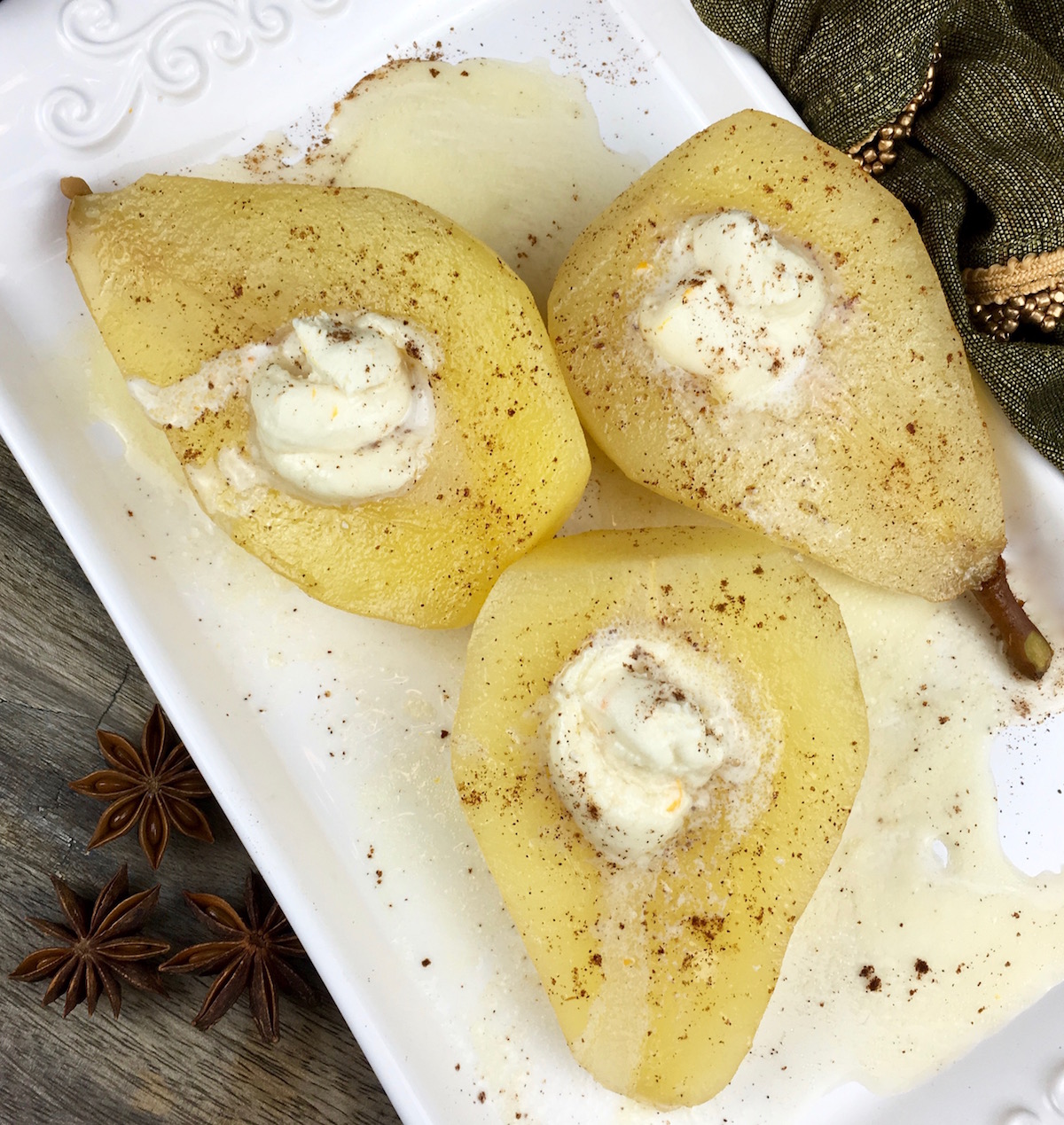 Ingredients:
3 c. Riesling or other sweet white wine
1/3 c. honey
3 whole cinnamon sticks
2 t. whole cloves
3 whole star anise
6 firm pears, peeled
dash ground cinnamon, for garnish
Honey Mascarpone Cream Ingredients:
8 oz. mascarpone cheese, softened to room temperature
3 T. half & half
3 T. runny honey
2 t. pure vanilla extract
2 t. organic orange zest
Directions:
Combine white wine, honey, cinnamon sticks, cloves, and star anise in a large skillet with high sides. Bring the mixture to a gentle simmer over medium heat and cook, stirring occasionally, until the honey is melted and the spices become fragrant, approximately 5 minutes.
In the meantime, halve the pears and carefully remove the seeds with the tip of a potato peeler or small spoon.
Carefully add the pears to the simmering poaching liquid. Reduce heat to medium low and simmer for 20-25 minutes, or until the pears are tender. Do not overcook.
While the pears are poaching, place the softened mascarpone cheese and half & half in the bowl of a stand mixer and whip until light and airy. (If you don't have a stand mixer, use a hand-held mixer to blend).
Add the honey, vanilla extract, and orange zest and whip until combined. Place in the fridge to chill before serving.
Remove pears from heat and cool slightly. Serve immediately with a spoonful of the honey mascarpone cream and a dash of cinnamon. Top with a drizzle of the poaching liquid, if desired.
Enjoy!
Kathy
If you click on any of the links associated with this blog we will receive a small commission! Thank you for your support it is greatly appreciated!!
To poach the pears for this recipe I used my Le Creuset Skillet! This is a heavy duty cast iron skillet that will stand the test of time! These skillets tend to be a little on the heavy side but this one has a nice sized looped handle to help move the pan whether you are using it on the stove top or oven. The interior has an enamel coating which helps prevent sticking and makes for easy clean up. Make sure to follow all manufactures instructions. Click on the link to check it out!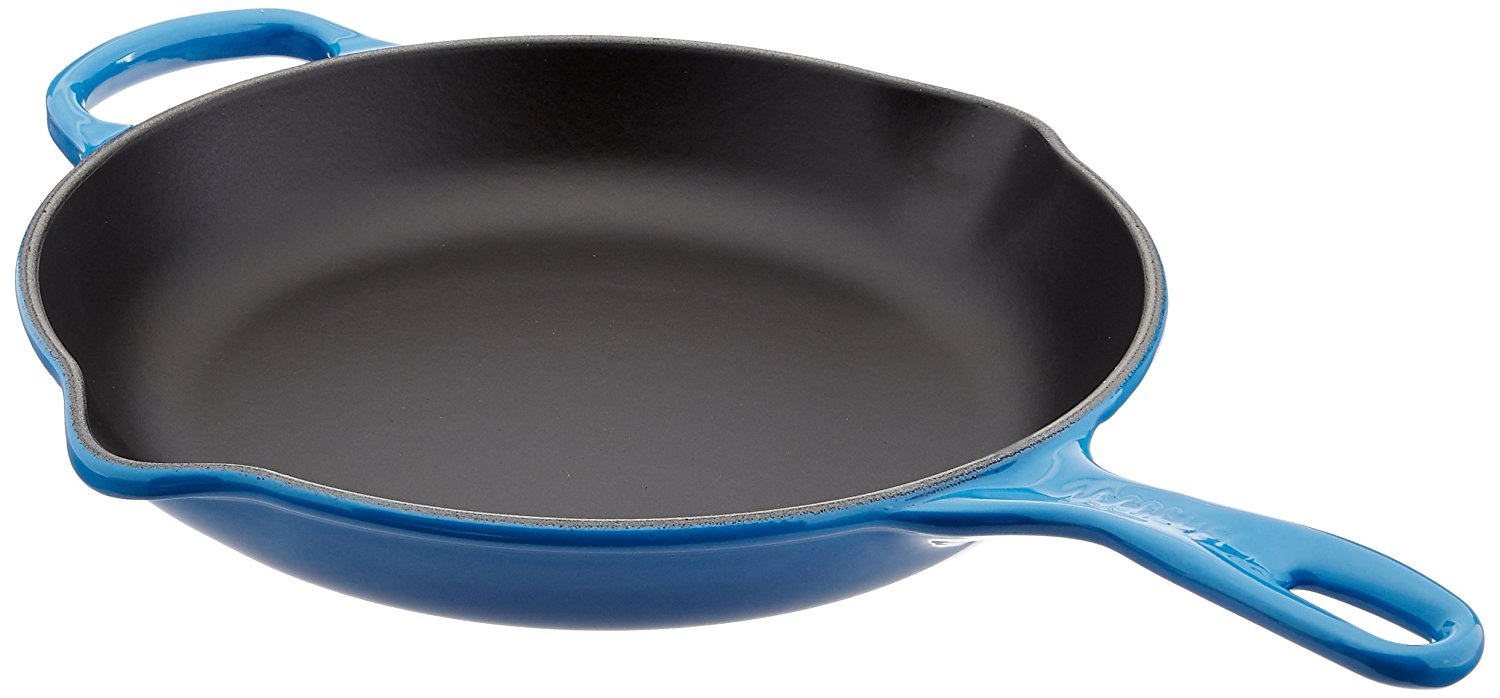 For a fantastic stand mixer check out the KitchenAid Stand Mixer! These mixers are amazing! I have had mine for years now and it still works as if its brand new. Durable and versatile! With all the attachments that you can get for this machine from pasta makers to shredders and meat grinders this thing can really do it all! They come in many different colors to match any kitchen! Check it out by clicking on the link or picture, trust me you will want one for your kitchen!