Refreshing Gluten Free Mixed Berry Salad with Raspberry Vinaigrette
Fresh seasonal berries and mint give this vibrant gluten free salad a refreshing burst of flavor. The addition of raspberries to the homemade vinaigrette lends some natural sweetness to this dish.
Prep time: 15 minutes
Cook time: none
Serves: 4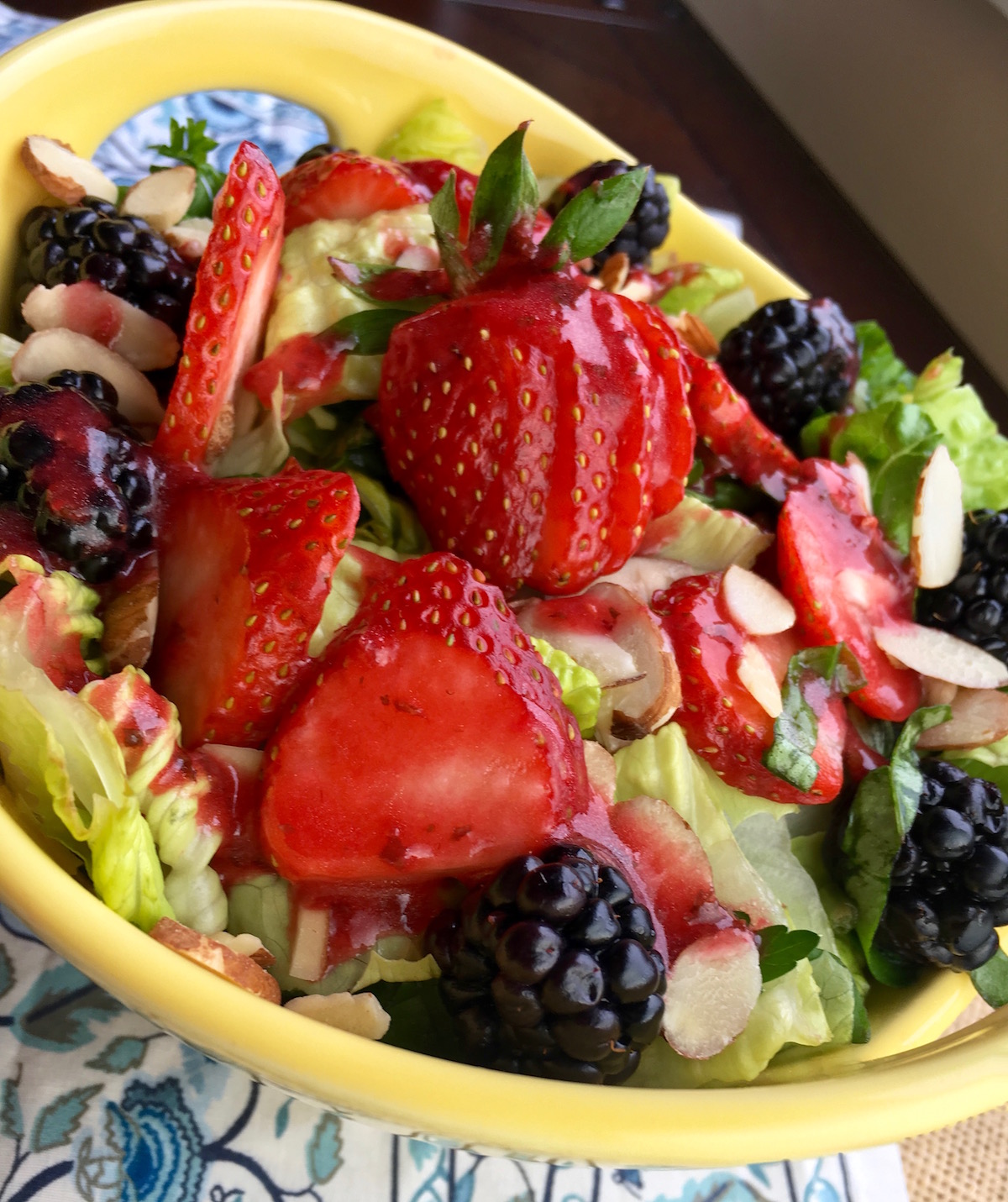 Ingredients:
¼ c. rice wine vinegar
1/3 c. fresh raspberries, washed
2 t. fresh lemon juice
½ c. extra virgin olive oil
½ t. sea salt
1 head Romaine lettuce, washed, stem removed, and chopped
1/3 c. fresh mint, chopped
1 c. fresh strawberries, washed, hulled, and sliced
1 c. fresh blackberries, washed
1/3 c. sliced almonds, toasted
Note:
Chill salad plates prior to preparing this recipe.
Directions:
Add vinegar, raspberries, lemon juice, and olive oil to a food processor and blend until smooth. Add salt and taste. Adjust other flavors to achieve the desired balance. Set aside.
Add lettuce, mint, strawberries, blackberries, and toasted almonds to a large bowl and gently toss to combine.
Drizzle with raspberry vinaigrette and serve immediately on chilled salad plates for a refreshing appetizer.
Enjoy!!
Kathy
If you click on any of the links on this blog we will receive a small commission!! Thank you for keeping me blogging!!
To make this yummy vinaigrette, I used my Cuisinart Food Processor. This food processor has done its job, and then some, throughout the years. I have tried many before and this one has done the best for me and after putting it through the ringer and back it still works like a champ!! Super easy to clean and holds about 14 cups, its perfect for every application. Best part is it fits in my cabinets. I have had other food processors that hold the same amount and it wouldn't fit in my cabinets which meant I had to clutter up my counter top. Click on the picture or link to check it out!!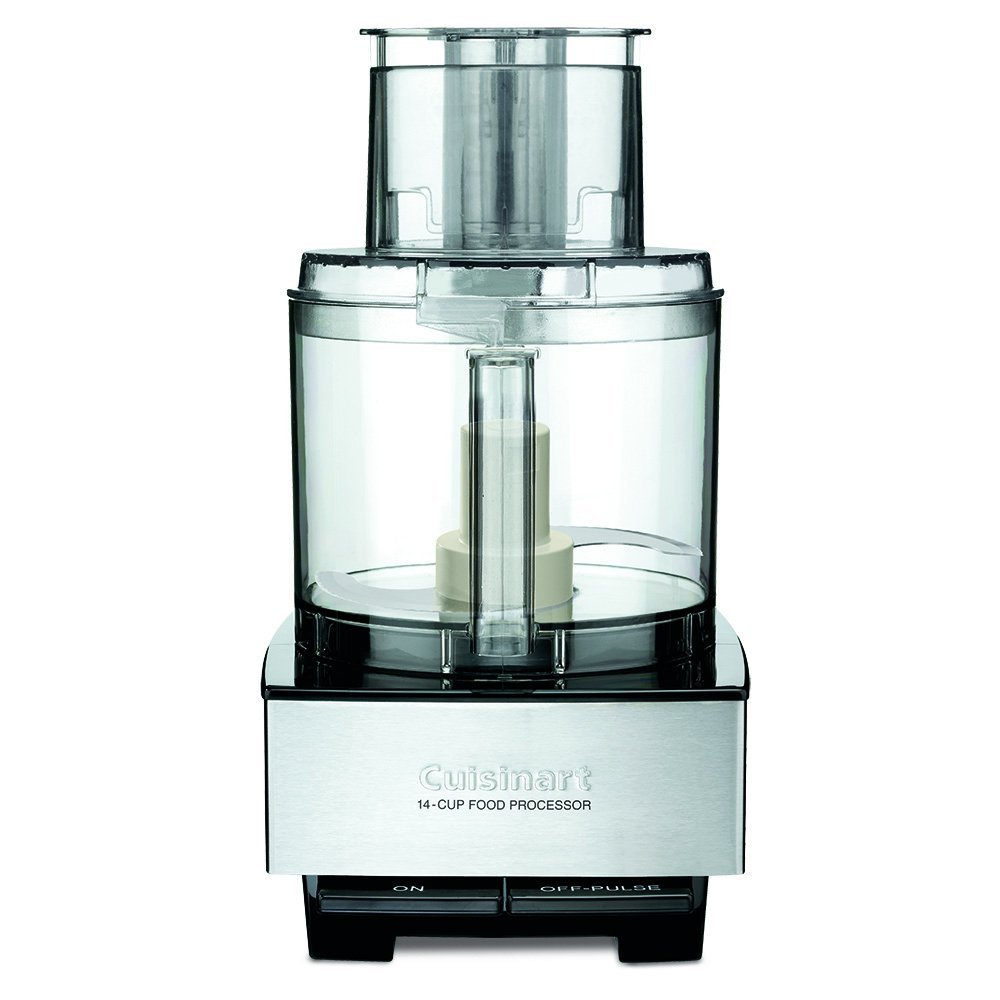 I love a beautiful presentation. I used my glass salad bowl to serve this gorgeous salad. I linked it here so you can get it for your kitchen. I served this salad at brunch with my friends and they loved it. Click on the link to pick one up!!