My grandmother would make pizzelle cookies every year for our family Christmas dinner. 25 of us would sit around and munch on these while we waited for dinner. When we were ready to go home and take leftovers with us, the pizzelles were the first to go. You had to be quick to get any to take home.
Well, my grandmother is now 94 years old and no longer able to make the traditional Christmas pizzelle cookies. So guess who was asked to carry on the tradition? You got it…me!
My first attempt at gluten free pizzelles was hilarious. I put the dough on the hot iron and closed the lid. Splat! Dough squirted out everywhere. I had forgotten to add the xanthan gum.

This recipe for gluten free cookies has xanthan gum in it ( I didn't forget this time). Get your irons out and start pressing!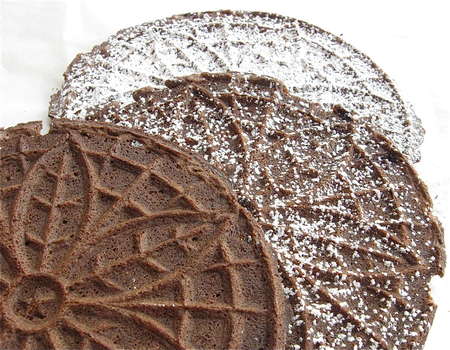 Chocolate Pizzelle Cookies

Ingredients:
3 large eggs
1 cup sugar
1 tsp gluten free vanilla extract
3/8 tsp salt
1/4 cup cocoa powder
2 tsp baking powder
1 2/3 cup gluten free flour blend
2 tsp xanthan gum (omit if your flour blend has already)
1/2 cup melted butter or dairy free margarine

Directions:
Pull out your Pizzelle iron and get ready! If you don't have a Pizzelle iron click on the link and you can grab one.
Beat together the eggs, sugar, vanilla and salt until smooth. Add the cocoa and the baking powder to the egg mixture and mix well.
In a medium bowl, whisk together the gluten free flour blend and the xanthan gum. Slowly add this into the cocoa mixture, mix well and then beat in the butter until combined.

Plug in your Pizzelle iron.
Pull out a small sized cookie scoop (tablespoon size) and use it to portion out the cookie dough onto your hot iron.

Bake as per the directions that came with your iron.

Repeat and keep going until all the batter is used up.
I got 25 Pizzelles from this recipe.

Have fun making a mess.
Happy Baking!
Enjoy!!
Kathy
Photo source: King Arthur Flour
If you liked this recipe, you'll like our cookbook: Gluten Free Cookie Jar
Filled with over 70 cookie and bar recipes.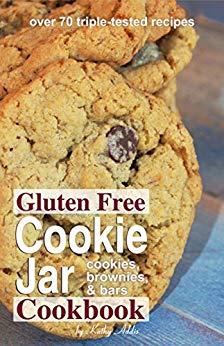 For a fantastic stand mixer check out the KitchenAid Stand Mixer! These mixers are amazing! I have had mine for years now and it still works as if its brand new. Durable and versatile! With all the attachments that you can get for this machine from pasta makers to shredders and meat grinders this thing can really do it all! They come in many different colors to match any kitchen! Check it out by clicking on the link or picture, trust me you will want one for your kitchen!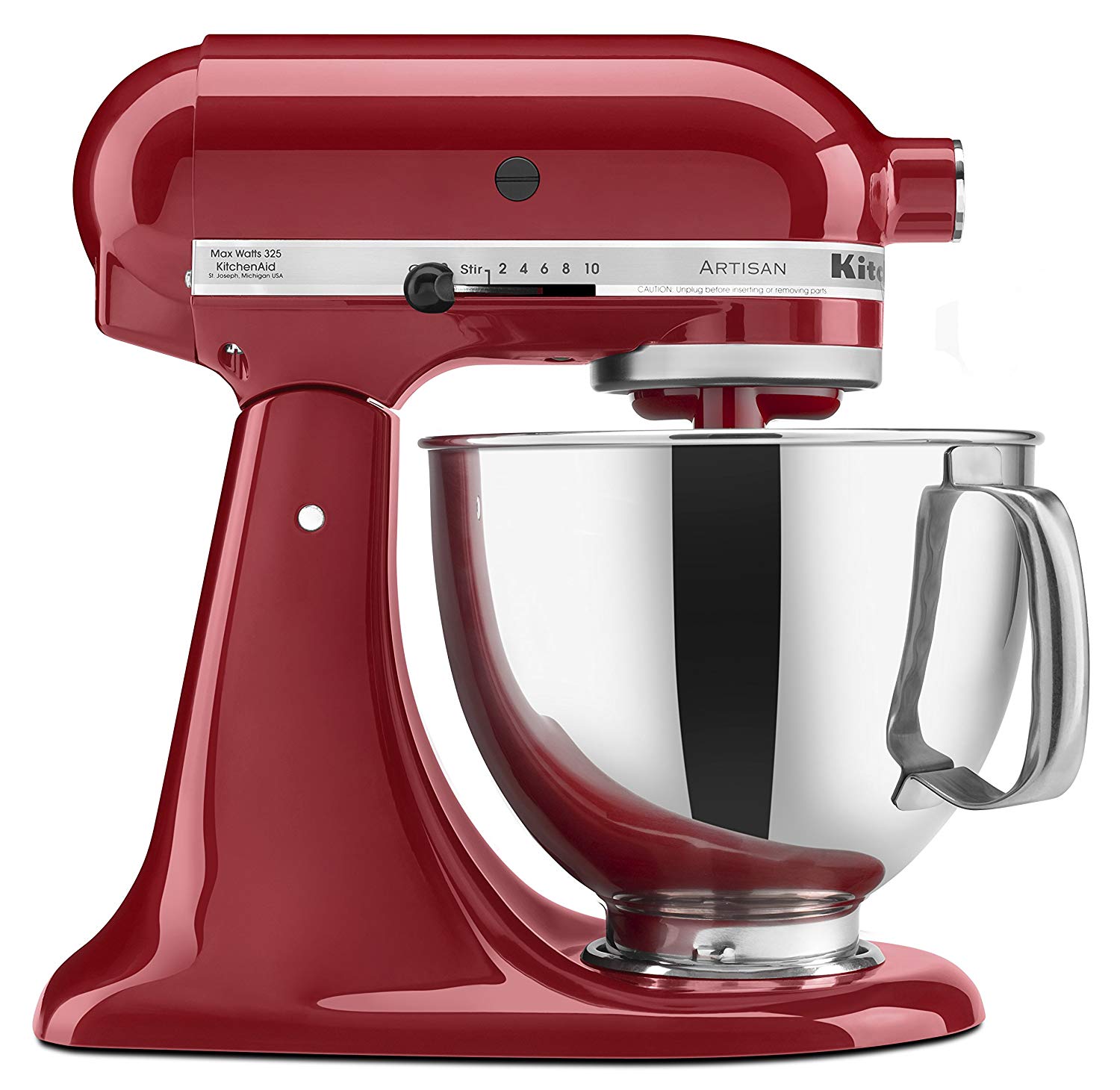 I also love, love, love these cookie scoops. I use them for everything! From making cookies and whoppie pies to scooping out dough for biscuits, scones or muffins. Great things to have.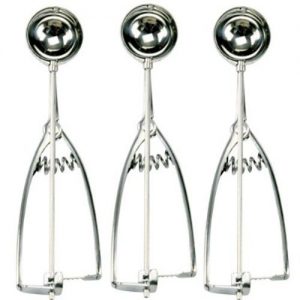 For a great Pizzelle maker that does the job in no time click on the link and try this one out!! It heats up in no time and in seconds you have perfectly made Pizzelle cookies ready to enjoy!! You can click on the link or picture to check it out!!