When  fresh peaches are abundant everywhere, I get the itch t make jam. Preserve some of that goodness in jars to enjoy all year long. Pop a couple of pieces of gluten free toast or bagels in the toaster and slather it on.
Cinnamon Peach Jam
4 cups (3 pounds) finely chopped, pitted peaches
1/4 cup lemon juice
1 tsp. margarine or butter
1 box powdered fruit pectin
1 1/2 tsp. cinnamon
5 1/2 cups sugar

 Directions:
You can use your food processor to quickly chop up your peaches. I usually leave the skins on as they give a nice rosy color to the jam. Also, I'm too lazy to peel them. I have not found any difference in peeling or not peeling. I'm good with saving time.
Get your boiling water canner going first.
Then toss all the ingredients together,except the sugar, in a large stock pot, stirring well. Bring to a full boil and then add the sugar. Bring it back to a boil and boil for 2 minutes. Make sure you stir constantly so nothing burns on the bottom.
Fill your hot jam jars leaving 1/4″ head space at the top. Wipe the rims and put on the 2 piece lids. Place in your canner and boil for 5 minutes. Pull out and place on a towel on the counter to cool.
Check your seals the next day. If everything is sealed tight, wipe down your jars, label and put away.
Makes 7 to 8 half pint jars or 3 to 4 pint jars.
Ball canning company has the best equipment for canning out there. It's what I use in my kitchen.
Here is their latest electric pot for making small quantities of jams and jellies. Sometimes you don't want a whole lot like this recipe makes. the Ball Fresh-Tech Jam and jelly Maker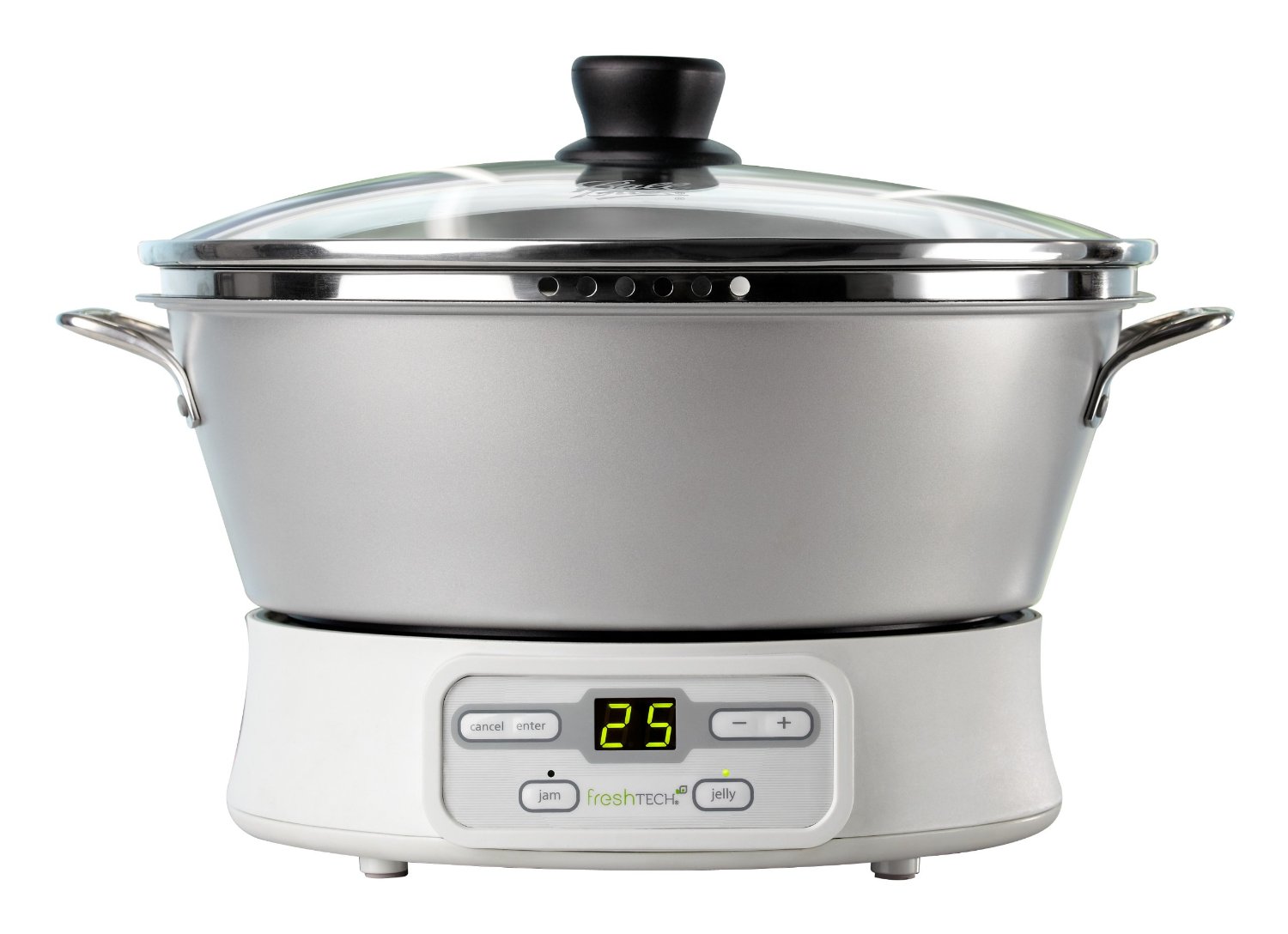 I'm a great fan of gadgets that make my life simpler. This one is set and forget and makes jam in 30 minutes!
You can use your jam or jelly for other things too.
It's great on top of ice cream. Or make your own ice cream and swirl some of this in as it thickens and hardens. Peach swirl Ice cream. Yum!
You can also use your jam as a filling for little hand pies. Just place a small amount in a circle of pie dough. Crimp the edges and bake for about 10 to 15 minutes or until golden brown.
These also make great gifts around Christmas or for someone's birthday or mother's day or…..
Happy canning!
Kathy
Photo source: Food in Jars
If you need canning equipment, this set will have you making jam in no time.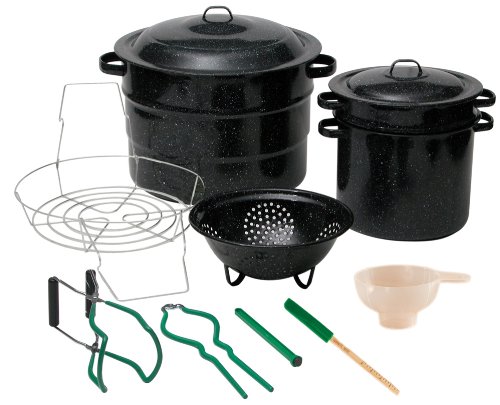 If you click on any of the links on this post, I will receive a small commission. Thanks!