Customize your own Gluten Free Pancake and Waffle Mix.

Then make the best chocolate dessert waffles you've ever had.
Easy and quick and so delicious.
I'm going to let you in on a little secret. I don't go to the store and buy a mix for gluten free pancakes and waffles. I make my own mix! It's so easy to do. The hardest part is stirring it all together.
You can have fabulous tasting waffles and pancakes at a moments notice with your own gluten free mix!
I know some of you may be allergic to corn, or nuts, or coconut. The great thing about making your own mixes is that you can tailor it to fit your allergy choices. All gluten free flours pretty well work the same. You can interchange them and still have the recipe work out ok. Especially with something like pancakes and waffles. Except for coconut flour. It absorbs liquid like a sponge so don't add any more then the recipe calls for.
So go ahead and adjust this recipe any way you need to. I won't be offended… honest!
"Home made Gluten Free Pancake and Waffle Mix
1 TB. sea salt ( or regular salt)
3 TB Rumford baking powder (Rumford brand does not have aluminum in it)
1 cup Coconut flour
2 cups tapioca flour
2 cups powdered milk*
4 cups freshly ground rice flour ( if bought look for ultra fine flour)
Mix this all up in a very large bowl. Place in Ziploc bags or a large air tight container and store in the frig. Will keep for 6 weeks or the freezer for just about forever.
Now on to the fun stuff!
Chocolate Gluten Free Waffles
4 eggs
2 cups of water*
2 Tbsp gluten free "real" vanilla ( don't use the fake stuff!)
1 Tbsp honey or agave
1 cup gluten free cocoa (use an extra dark cocoa for a real chocolate blast)
3-3 1/2 cups of Home made Pancake Waffle Mix or store bought
2/3 cup oil
In a large bowl, use a wire whisk and mix together the eggs, water, vanilla and honey or agave.
In another bowl place the 3 cups of Pancake Waffle mix and the cocoa together and stir until combined.
Add the dry chocolate mix to the eggs and stir together. Add the oil last and mix in. Let sit for about 5 minutes while you heat up your waffle iron.
If it seems too runny when you make your first waffle, add in the other 1/2 cup of mix.
Use about 1/3 cup of batter for each waffle. If it drips out the sides, you know you put in too much.
Follow the directions that came with your waffle iron and go to it!
Serve with strawberries and whipped cream ( our fav!), ice cream, chocolate sauce and whipped cream, or caramel and whipped cream.
If you have any leftovers ( highly unlikely) just allow the waffles to cool completely. Wrap each one in plastic wrap and place in freezer zip-type bags and freeze flat. You can re-heat them in your microwave or use your oven or toaster oven to crisp up for round two.
*Dairy Free instructions:
Don't add the powdered milk to the dry mix. Leave it out and stir everything else together as instructed. When you are going to make the waffles, replace the two cups of water with soy milk, coconut milk, rice milk or almond milk. It will turn out just fine.
Now go enjoy your daily serving of chocolate 🙂
It's about having fun in the kitchen!
Happy Waffling!
Team Your Gluten Free Kitchen
If you liked this recipe, check out our cookbook: Gluten Free Pancakes and Waffles. Click here!
Full of yummy waffles for breakfast and dinner (yes…dinner) and lots of homemade syrups.
Buy it here!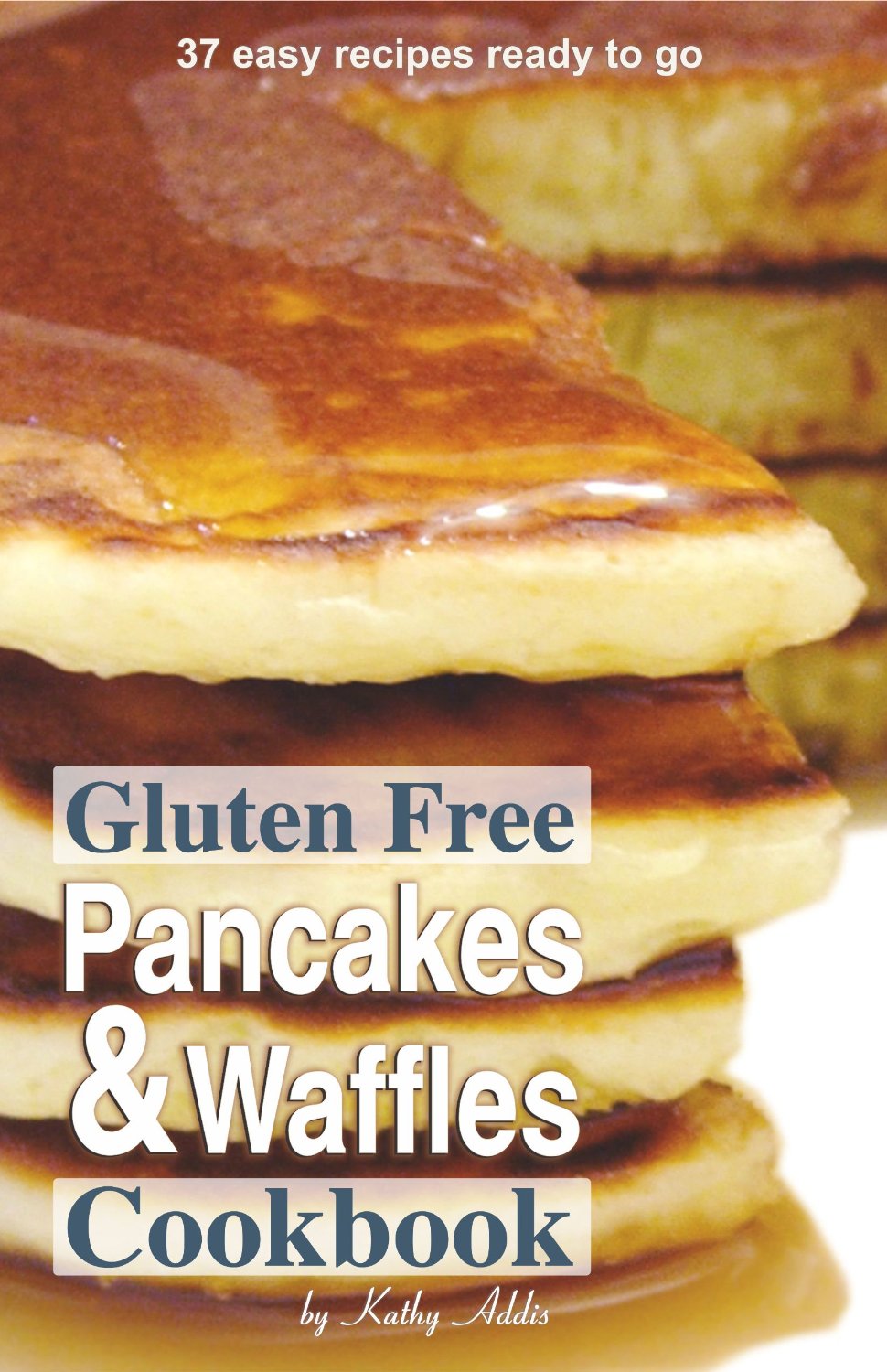 Photo source: King Arthur Flour