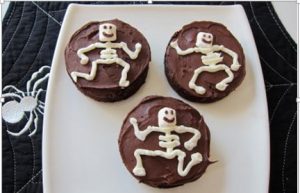 How many times have you watched your children miss a party because there was nothing they could eat?
How often have you stood on the sidelines wishing for a small bite of chocolate cake or a cute cupcake all your own, or decorated goodies that you could enjoy along with the rest of the world?
Well, no more!
Grab yourself a fav brownie mix and make the cutest ever Halloween Brownie Bites!
Halloween Brownie Bites
Ingredients:
1 pkg. Gluten free Brownie mix (I used King Arthur Gluten Free Brownie Mix)
Ingredients to make the brownies
1 tub Gluten free chocolate frosting
Mini marshmallows
1 Tub Gluten free white frosting*
Directions: 
Make the brownies as directed on the package. Bake in a 9×13 pan.  Cool completely.
Reserve 1/4 cup of chocolate frosting for the faces and set aside. Take a 3" round cookie cutter and cut out as many rounds as you can. Don't throw the brownie crumbs away. Place in a zip top bag and save for the goody on page 12.
Frost the tops of each round. Place a mini marshmallow near the top for the head.
Place the 1/4 cup chocolate frosting in a small zip top bag and cut a tiny hole in the corner. Pipe on the faces. Take the white frosting and place it in a zip top bag and pipe on the skeleton bones.
Makes about 12 brownies.
*Use leftover white frosting from other projects if you have it. It will last a long time in the frig!
The most awesome 9×13 pan ever is made by USA pans. I can't say enough about their quality. I just love them!
If you're in the market for a new pan, treat yourself to really great one! Grab it here: On Amazon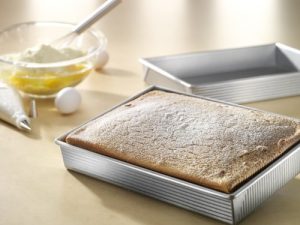 For a great Brownie Mix you have to try the King Arthur Gluten Free Brownie Mix!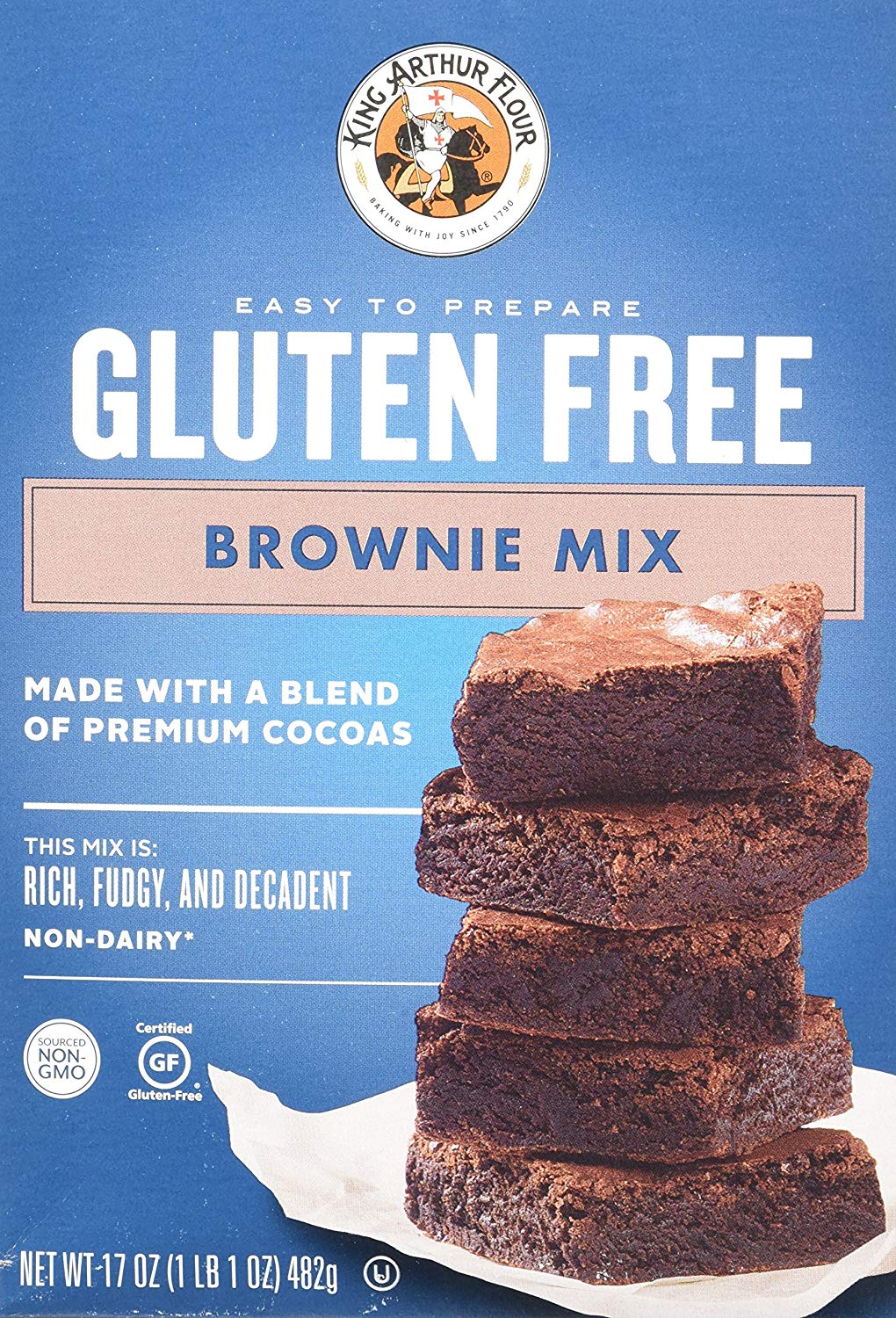 Have fun with these…. I know I did 😉
Kathy
If you purchase from my Amazon link I will receive a commission on the sale. THANK YOU!