Paleo Tex-Mex Gluten Free Chicken Tenders
This healthy gluten free paleo entrée features economical chicken tenders and plenty of fresh vegetables, rather than large amounts of more expensive meat. It can be enjoyed on its own or served over a bed of cauliflower rice to absorb the delicious, rich sauce.
The flavor is even better the next day, so consider making a double batch for a quick and healthy lunch the following day.
Prep time: 15 minutes
Cook time: 25-30 minutes
Serves: 4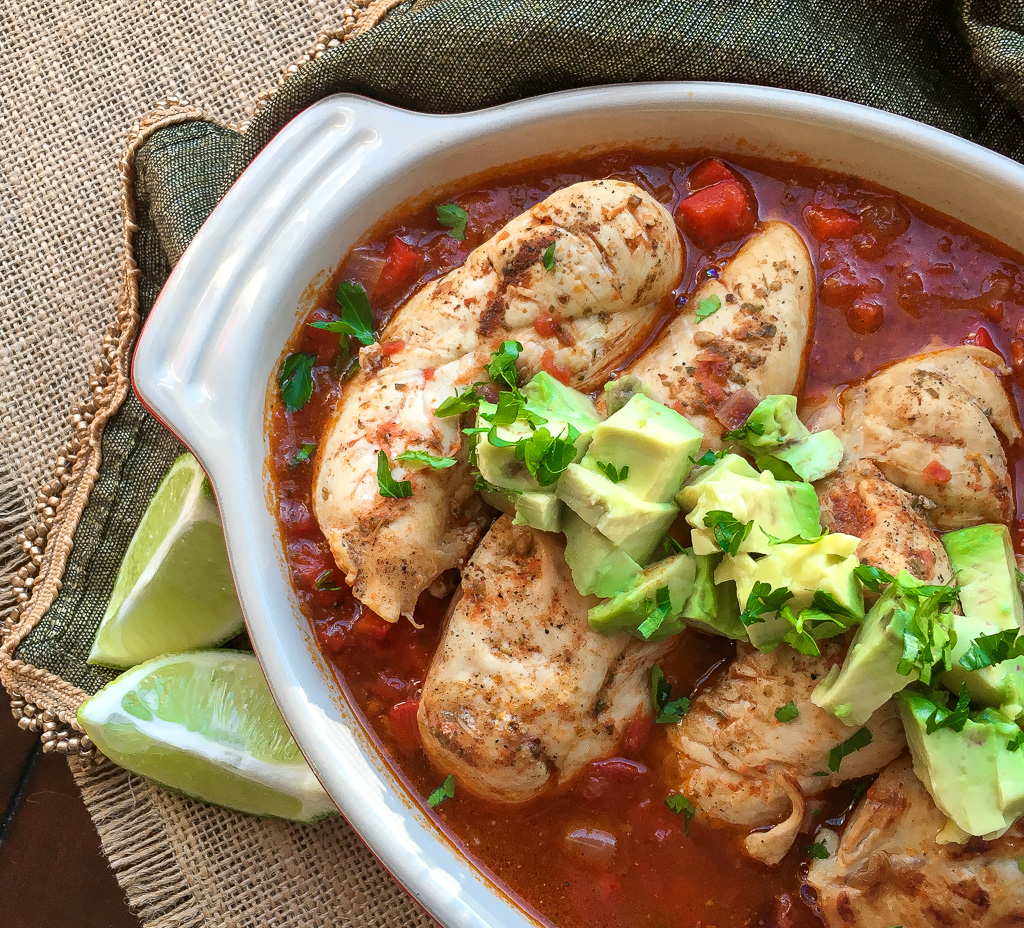 Ingredients:
1 T. extra virgin olive oil
1 medium yellow onion, diced
1 medium red bell pepper, diced
2 medium tomatoes, seeded and diced
2-3 fresh garlic cloves, minced
1 lb. chicken tenders
2 t. ground cumin
1 t. chili powder (gluten free, check labels)
1½ t. smoked paprika
1 t. dried oregano
1 14-oz. can crushed tomatoes
½ c. chicken broth, preferably organic (gluten free, check labels)
Sea salt and black pepper, to taste
Optional toppings:
Avocado, diced
Pickled jalapenos and red onion, to serve
Directions:
Heat the olive oil in a large, non-stick sauté pan over medium-high heat. Add the onion, pepper, tomatoes, and garlic and cook, stirring occasionally, until the veggies are tender, around 4-5 minutes.
Add the chicken tenders and season with salt and black pepper, to taste. Cook until the chicken develops a bit of color on each side, around 6-7 minutes.
Add the cumin, chili powder, smoked paprika, and oregano to pan and cook, stirring occasionally, until everything is well coated and the spices are fragrant, around 2-3 minutes.
Pour in the crushed tomatoes and chicken stock. Reduce heat to medium and cover with a lid. Cook until the chicken is fully cooked through and no longer pink in the middle, around 10 to 12 minutes.
Transfer to a serving dish and top with diced avocado or pickled jalapenos and red onion, if desired, and serve immediately with cauliflower rice or your favorite side dish.
Enjoy!
Kathy
If you click any of the links on this post we will receive a small commission! Thank you for supporting my recipe addiction!!
One of my most used items in the kitchen is my skillet! Having a good one that will last a long time is really important to me. I have found that the Le Creuset Skillet has been my go to skillet for most of my dishes, makes for an easier cleanup than a regular cast iron skillet too. Its a little on the expensive side but completely worth the initial investment because it will last you a life time!! Click on the picture or link and it will pop you over so you can check it out!!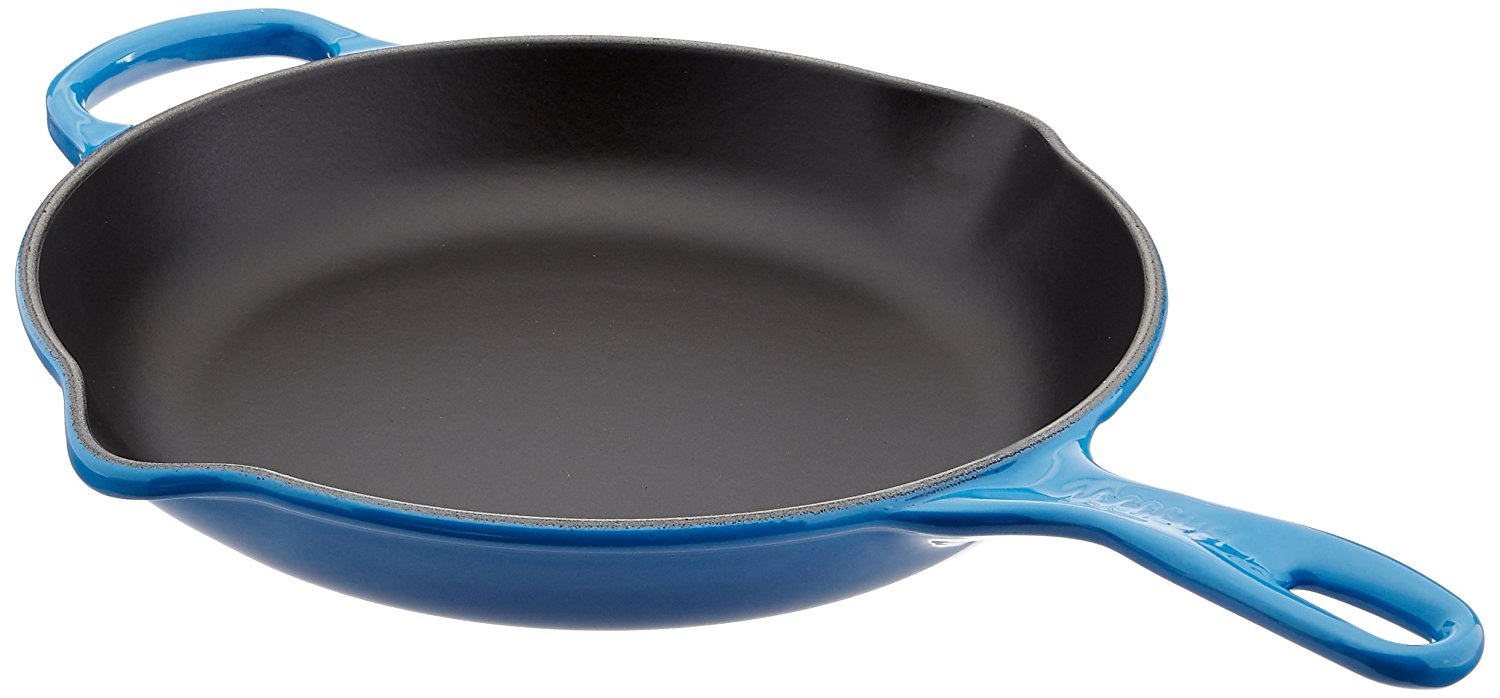 I always like to make my food look as good as it tastes! For this recipe I used my Le Creuset dish to as a serving dish! I love my Le Creuset Stoneware, skillets, and dutch ovens. I have all kinds of there products and they are extremely versatile and easy to clean!! Click on the link to check them out!!