Easy to make, stunning to present, delicious to eat.
This is one of the most flavorful salads I have ever eaten. It is very easy to put together and will win raves from family and friends. I usually serve this to company and many times give the recipe away.
Mixed Greens Pear Salad with Poppy Seed Dressing
For the salad:
1 container of mixed greens, washed and spun dry
3 pears, halved, cored and sliced thinly or cut into chunks
½ cup pecans, walnuts or pine nuts, whole or chopped
4 oz. container of Feta cheese or grated Goat cheese
¼ cup thinly sliced red onion or a handful of pomegranate seeds or dried cranberries
For the dressing:
¼ cup sugar
½ tsp dry mustard
½ tsp sea salt
¼ cup raspberry balsamic vinegar
¼ tsp onion powder
1 Tbsp poppy seeds
½ cup grape seed oil or olive oil or canola oil
Directions:
Place all dressing ingredients into a large shaker jar or salad dressing mixer and shake to combine. Make sure the sugar has dissolved completely. This may be stored in the refrigerator until ready. Take out 10 minutes before hand so the oil may come to room temp.(especially if you use olive oil which thickens when cold).
When you are ready to serve, prepare the salad ingredients and place in a large bowl. Pour the dressing over the top, toss well to coat and serve immediately.
Makes enough for 8
The real secret to this recipe is the homemade dressing. Fast to make and absolutely delicious. Don't wait to make this one. Do it tonight!
Happy munching!
Kathy
If you liked this recipe, please purchase our book Gluten Free Bread Machine.
Full of easy bread recipes that you just dump and walk away.
Your purchase keeps us bringing more and more recipes to you.
Thanks for your support! Buy here!
For quick and easy mixing use this Salad Dressing Mixer. This dressing mixer has a built in twisted stirring stick to mix your ingredients together. All you have to do is open the top, pour in the ingredients, secure lid tightly, and squeeze the handle to mix well. This salad dressing mixer is easy and convenient. The best part is if you don't use it all just pop it in the fridge to use at a later date!! Click on the link to get one for your kitchen!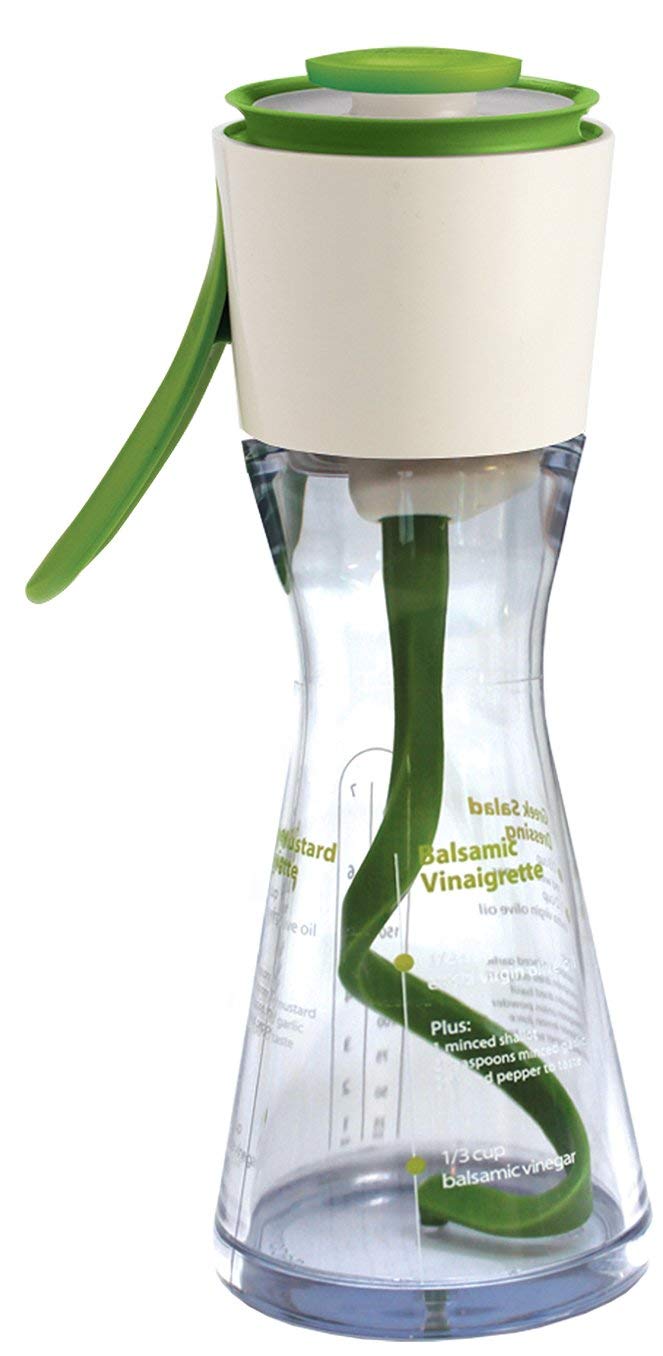 For a good set of mixing bowls I used the Pyrex Mixing Bowls. They are perfect for melting chocolate along with many other applications. They are also not badly priced and come in a variety of different sizes. Click on the link and get some for your kitchen.