Gluten Free Rich Chocolate Mousse Cake
Admit it, sometimes you just have to get that gooey chocolate fix. It might be a candy bar or rich chocolate truffles. It's all about bringing on the chocolate. After all, chocolate is good for you, right?
It's amazingly easy to make this decadent gluten free chocolate mousse cake, but not a quick recipe and you can make 12 servings for the price of one small gluten free bakery cake. That's got to make you super happy, if not the chocolate soon will.
Makes 12 servings

Ingredients:
For the cake and mousse:
1 16.25 to 18.5 ounce box gluten free chocolate cake mix – bake as directed
(one that makes two layers or one 9×13 cake)
14 ounces chopped bittersweet chocolate
1 1/2 sticks unsalted butter, diced
1/4 cup strong coffee
10 separated large eggs
1 1/2 cups plus 6 tablespoons sugar
1 teaspoon vanilla extract
1/2 teaspoon salt
2 cups heavy cream, cold

For the shell and sauce:
12 ounces chopped bittersweet chocolate
3/4 cup heavy cream
5 tablespoons corn syrup, light (or agave syrup)
2 tablespoons butter, unsalted
To serve:
1 1/2 cups heavy cream, cold
1 tablespoon sugar
1 pint ice cream, vanilla
Instructions:
Prepare a 9 x 13 inch cake as directed on the label of the cake mix box. Bake and let it cool slightly in the pan. Invert onto a rack to cool completely.
Clean out the used cake pan, line it with plastic wrap. Cut the cake in half lengthwise, and then in thirds crosswise, making 6 rectangles. Slice each rectangle in half to make two layers, using a serrated knife. Arrange half of the pieces snugly in the cake pan.
Crumble the remaining pieces and press tightly into 6 small balls. Arrange 1 cake ball in the center of each cake rectangle in the pan.
To make the mousse:
In a heatproof bowl set over a saucepan of simmering water, heat the chocolate, butter, coffee and 1/4 cup water. Do not let the bowl touch the water. Stir often, until melted.
After removing the bowl from the pan, stir until cooled off. Reserve the simmering water. (We are going to use it again.)
Fill a large bowl with ice water and set aside.
Mix the egg yolks, 1 1/2 cups sugar and 2 tablespoons water in a separate large heatproof bowl, using a whisk. Place this bowl over the saucepan of simmering water, whisking for 6 to 8 minutes, or until pale yellow. Pour in the chocolate-coffee mixture and the vanilla. Mix with a whisk about 2 minutes, or until combined.
Remove the bowl from the saucepan and set in the bowl of ice water. Whisk for about 4 minutes or until slightly cool but not thick.
Using a mixer, beat the egg whites and salt in a bowl until foamy. Adding 2 tablespoons of sugar; beat until almost stiff. Gently fold into the chocolate-yolk mixture to make a dark chocolate mousse.
Spread 5 cups over the cake and cake balls. Freeze for about 30 minutes or until firm on top.
Beat the heavy cream and the remaining 4 tablespoons sugar until soft peaks form. Fold this mixture into the remaining mousse.
Remove the cake from the freezer. Spread with the light chocolate mousse.
Cover with plastic wrap and freeze at least 6 hours or overnight, until firm.
To make the chocolate shell:
In a heatproof bowl set over a saucepan of simmering water, stir the chocolate, heavy cream and 4 tablespoons corn syrup, until melted. Do not let the bowl touch the water. Spread half of the shell mixture over the frozen mousse, a spoonful at a time. Return to the freezer.
To make the chocolate sauce – Add the remaining 1 tablespoon corn syrup and the butter to the remaining chocolate shell mixture. Put in microwave 30 seconds. Stir until glossy.
Serve:
For serving the cake, beat the heavy cream with a mixer until foamy. Add the sugar and beat until soft peaks form. Remove the cake from the freezer. Invert it onto a baking sheet and unmold. Invert again onto a platter, with the chocolate shell-side up.
Using a warm knife, cut the cake in half lengthwise. Then cut into thirds crosswise to make 6 rectangles. Cut each rectangle in half diagonally to make 2 triangles.
Top each triangle with whipped cream, ice cream and the prepared chocolate sauce.
Enjoy and happy baking!
Kathy
If you click on any of the links associated with this blog we will receive a small stipend! Thank you so much for helping us to keep blogging!!
When it comes to mixers hands down the best one in my book is the KitchenAid Stand Mixer. I have had mine for years now and it still works the same as when I pulled it out of the box. This is one kitchen appliance you will never have to replace! Not only will it last you forever but it has so many attachments that you can buy for it like a pasta making attachments, a shredding attachment, meat grinder attachment, peel/core/slicing attachment just to name a few. The sky is the limit for this machine! To get one for yourself click on the link, happy mixing!!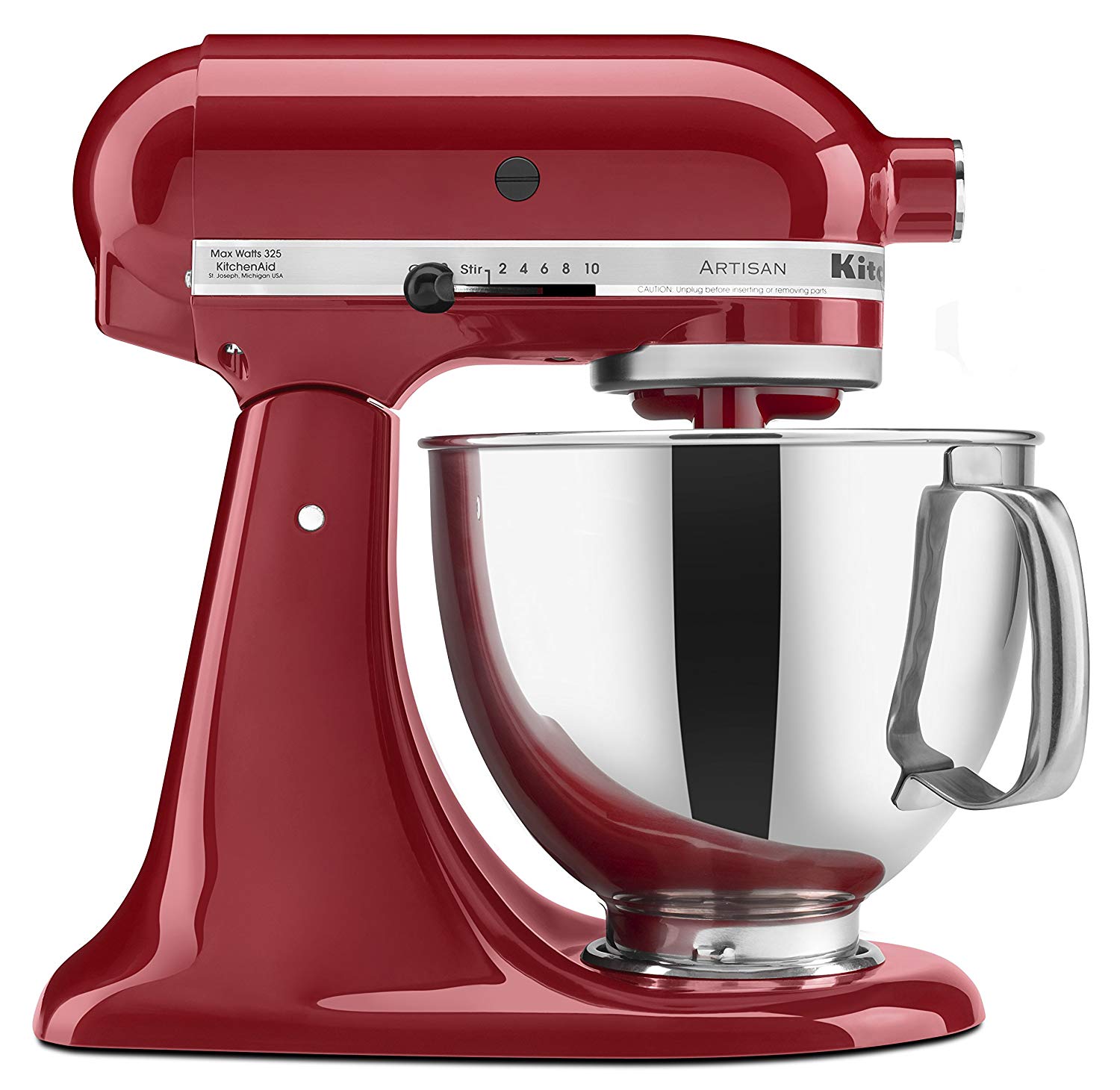 For a good set of heatproof bowls I used the Pyrex Mixing Bowls. They are perfect for melting chocolate along with many other applications. They are also not badly priced and come in a variety of different sizes. Click on the link and get some for your kitchen.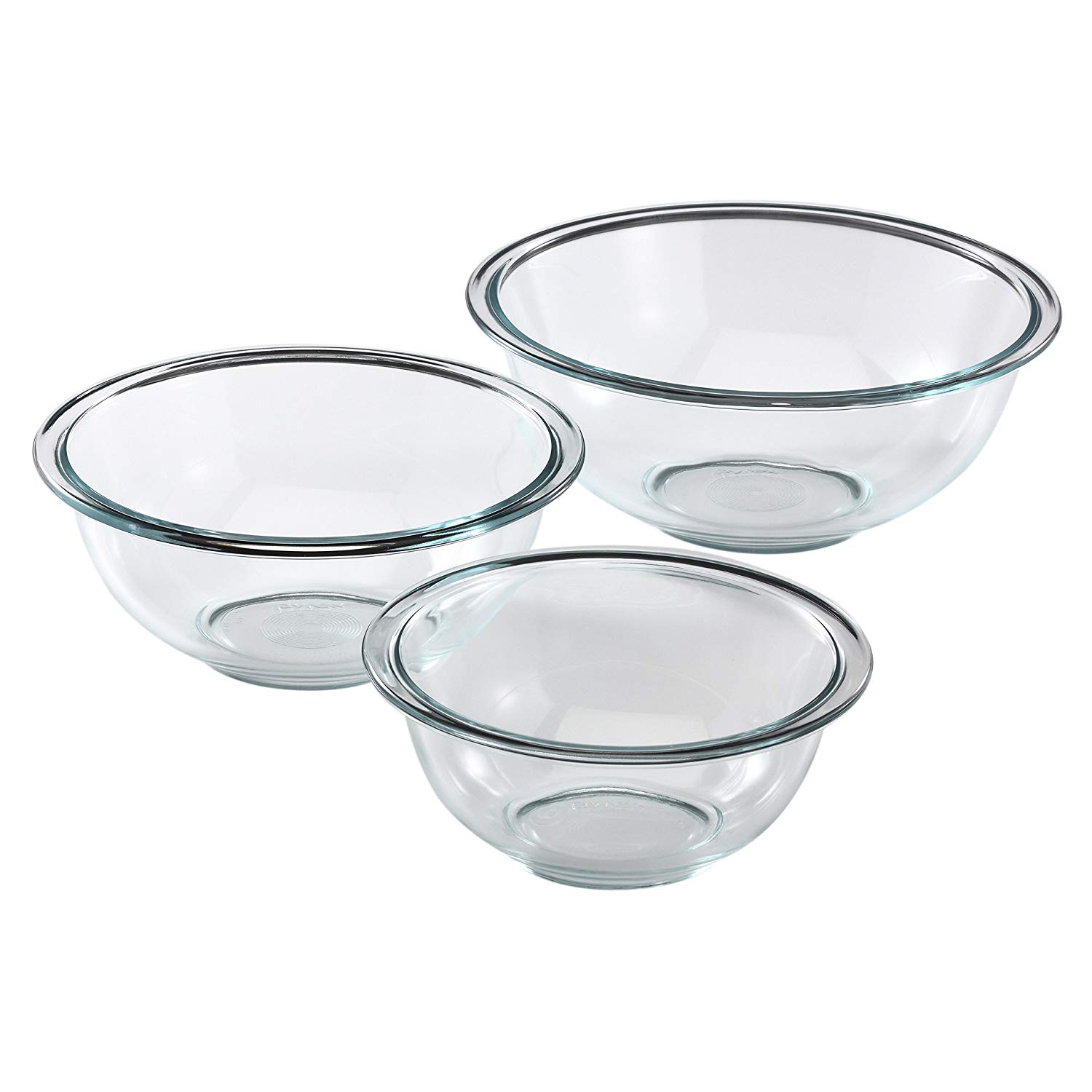 When it comes to baking you want to make sure you remove your goodies to a wire rack for cooling after they are done baking so they do not continue to cook while out of the oven. I really like the Ultra Cuisine Cooling Racks. They are big enough to hold a full cake or two dozen cookies (depending on size). Click on the link to purchase a few for you or someone who love to bake!